We're used to restaurants sourcing ingredients locally these days, but top chef Neil Rankin is forging ahead to find foraged ingredients that really transform the meals he serves in his 'Temper' restaurants in London.
One of the most popular orders in his restaurants is the Hereford beef rib eye steak, but Neil wanted to create a different seasoning for it, so he headed to Cornwall. The result of his foraging adventure is a 'burnt sea dust' seasoning that he'll feature on the menu for the next three months.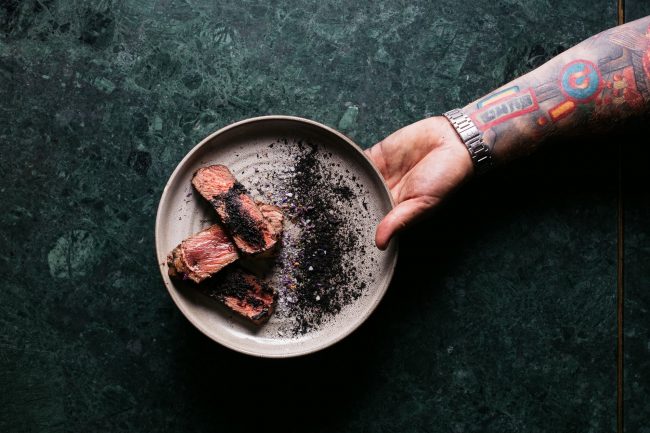 Neil's trip to Cornwall was helped by Ford, who gave him a new Ranger Raptor pick-up to drive to get to those hard-to-reach places. He and way around the coastline in search of bell heather, herbs, rock samphire and sea beans. Ford's strapline for the Ranger Raptor car is "Eat My Dust" so it's a nice play on words to create dust that you can actually eat.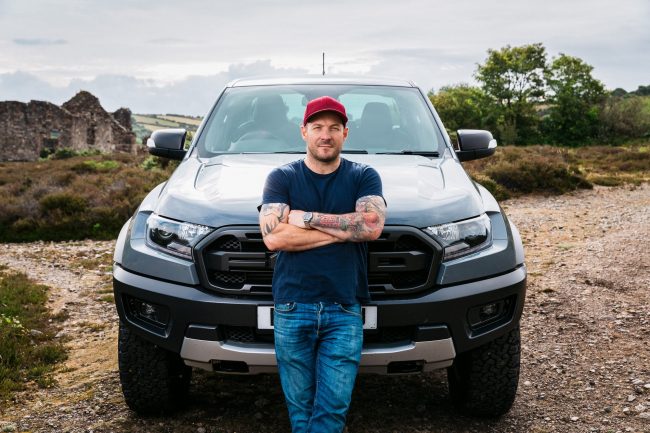 We've actually been sent a packet of the 'dust' to try out which is made from dried and crushed herbs and plants that Neil foraged for.



Here's a break down of what was in it:
• Salty fingers, better known as sea beans, are a salty ingredient with a crunchy texture. The slightly bitter taste can be a valuable addition to a dish and it goes great with fish and shellfish, and can even be pickled and used in Bloody Marys.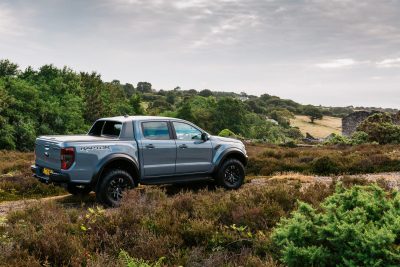 • Sea Aster, one of the most flavoursome wild edible plants found growing up to 1m high by the sea or on tidal rivers, but most prolifically on saltmarshes.
• Bell heather is flowering plant native to western and central Europe. It grows on heaths, woods and coasts with purple-pink flowers that attract all kinds of nectar-loving insects. Bell heather emits a light floral tone mixed with a heavy musky scent and has been used as an aromatic in many applications for centuries.
• Rock samphire is an edible wild plant found on southern and western coasts of Britain and Ireland. It is described as having a pleasant, hot and spicy taste and the stems, leaves and seedpods are great when pickled, while the leaves can be used fresh in salads.
• Pepper dulse, otherwise known by chefs as the "truffle of the sea" is a red seaweed with hints of garlic, truffle and black pepper.
• Aromatic alexander seeds from the wild alexander plant usually sourced in open woodlands and grasslands near coastal areas.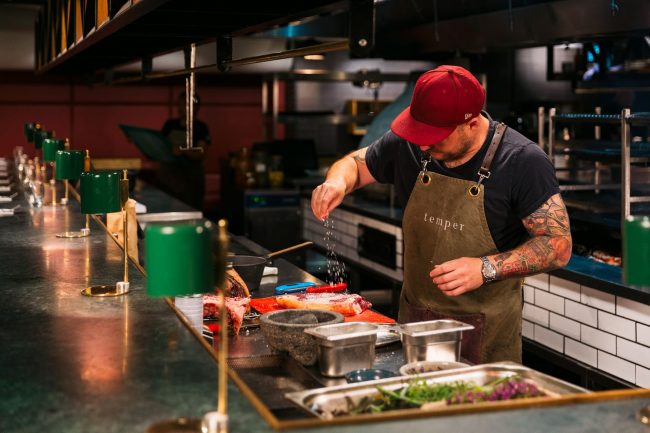 Neil said: "You can become very blinkered in what your suppliers give you, or what your repertoire is, and become disconnected from that which is natural. A very special thing in this country, in any country, is its natural ingredients, and it's those sorts of things that tend to work the best. I naturally went for a seasoning or a rub, and then looking at it from a natural perspective I went for stuff that could be foraged and came from the natural territory of what I wanted to season. I believe that the things that grow near the cattle have some sort of flavour symmetry."
To book a table at Temper to try the dish (until January 2020) see more here and if you like the look of the new Ford Ranger Raptor please go here.