I hadn't heard of ONE PRO Nutrition before, but it's a brand founded by the former cricketer Matt Prior. 
He represented England over 150 times including 79 test caps and helped win three Ashes Series both at home and away. He averaged well over 40 with the bat and was regarded as one of the best batsman wicket keepers in the world.
Sadly Matt had a serious injury and retired early from professional cricket, but he then found a passion for cycling and founded the ONE PRO brand, initially with a cycling team.
Matt had tried the products of many other nutrition brands, but none of them gave him the results he wanted, so that's what has motivated him to make ONE PRO Nutrition, with help from qualified nutritionists and a number of professional sportsmen and women. There's now a range of drink mixes, tablets, gels and powders designed for professional and non-professional athletes. We gave some of them a try on a recent hike up the 1,074m high Beinn Dorain mountain in Scotland. All of them are free from artificial fillers, sweeteners and preservatives. Here's a look at each one in turn.
HYDRO ENERGY DRINK MIX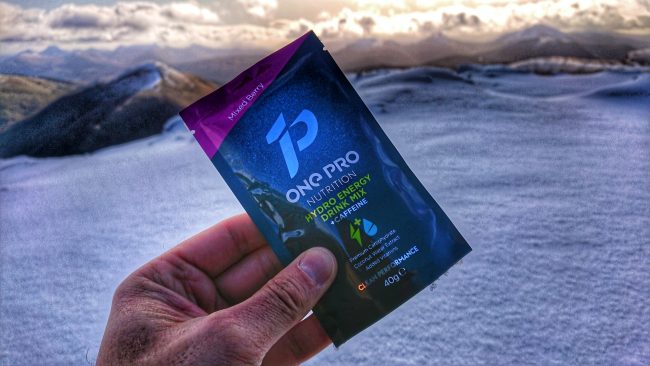 We tried the Mixed Berry flavour of this energy drink powder, but it also comes in Pineapple & Coconut. The eagle-eyed will spot that it says + CAFFEINE on the packaging, but the Pineapple & Coconut one doesn't have the added caffeine. The powder is vegan friendly, but the key thing that stood out for me is that this doesn't have that chemical-tang-taste like some energy drinks do. The powder actually contains a coconut water extract (to balance your electrolytes) and green tea extract (providing catechins – a natural antioxidant that helps prevent muscle damage). There is also added Palatinose which is a premium low GI carbohydrate that improves endurance. RRP: from £2.15 a packet.
ENERGY GEL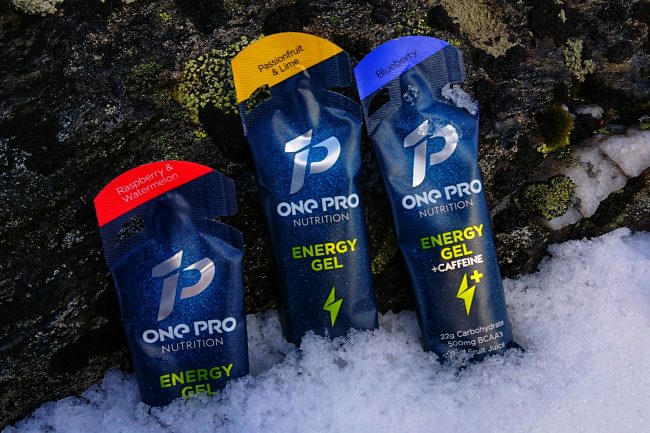 You will have come across energy gels like these before, however these ones are free from preservatives and artificial sweeteners, they're vegan and gluten free plus they are naturally flavoured with fruit concentrates meaning no throat burn or gut distress. Available in some interesting and not seen before flavours too, namely Raspberry & Watermelon, Passionfruit & Lime and Blueberry (pictured left to right). As well as giving you the burst of energy (I felt it kick in 10 minutes after consuming) the gels have 400mg of BCAAs (Branched Chain Amino Acids) to reduce muscle breakdown. Note that the Blueberry flavour comes with added caffeine and 500mg of BCAAs (we like the cool + CAFFEINE symbol on the packaging). The Raspberry & Watermelon was my favourite. RRP: from £2.00
WHEY PROTEIN + COLLAGEN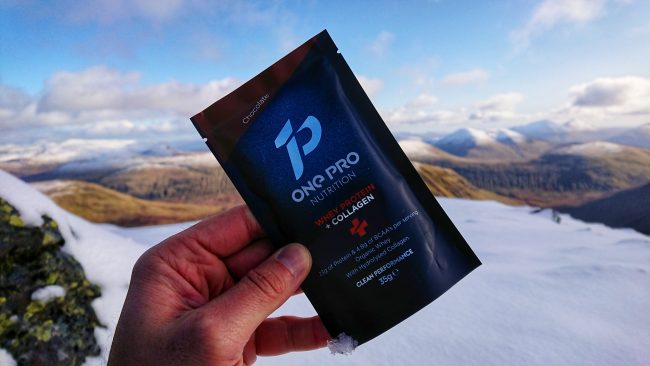 While the Whey Protein packet looks a bit like the Energy Drink one, the way to tell the difference is the colour pink used for the 'WHEY PROTEIN' lettering and the First Aid cross with a small rip in it – subtly suggesting this is the stuff to use to repair sore muscles. I tried this out when I'd got home and had a hot shower, and I have to say it tasted pretty damn fine. It'd full of goodness too; firstly it's organic whey protein and secondly it has added collagen which is used by the body to strengthen and repair ligaments and connective tissues.  It also contains Lactospore which is a friendly bacteria and helps to maintain a healthy gut and reduce digestive upset. I tried the Chocolate flavour but it also comes in Strawberry. Overall, it mixed up well. It says to use water, but I prefer making my protein shakes using milk. Really easy to open up that packet too, and to pour out, something that other brands don't get right. I'd be interested to see how I'd feel after drinking these regularly. RRP: from £2.95
VERDICT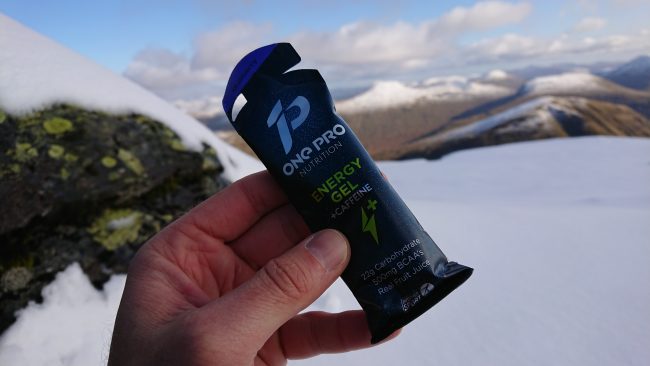 Trying to make a product that tastes good as well as being good for you functionally (and nutritionally) is tough, but ONE PRO Nutrition has exceeded my expectations. I think I was wary of this, mainly because it's a new-ish brand on the market, but the packaging, branding and taste all point to this being a quality brand that you can trust. Plus it's all made here in the UK. It's worth me quoting a line or two from the official press release, which says: "ONE PRO Nutrition is dedicated to using natural ingredients. Backed by science, ONE PRO Nutrition brings natural options to a market where the majority is currently synthetic while also ensuring that instead of only testing the products used by professional athletes, all products are batch tested and approved by Informed Sport, bringing this world-class approach to the general public."
Ultra Hydration Tabs and a Vegan Protein Bar are also available in the range.
See more on social media under the #goonebetter hashtag
Stockists: onepronutrition.com, Amazon and selected Waitrose stores.