Every now and then a book comes along that you wish you'd had the idea for. 
This 'Little Book of Big Explorations' is exactly that. It's been put together by Jheni Osman who was the former editor of BBC Focus magazine and is a science presenter, journalist and author. She also likes an adventure, having climbed Mont Blanc, travelled extensively and even lived in Istanbul for a while. To top all of that off she was also a professional tennis player, having played at Junior Wimbledon.
Above all, Jheni has an insatiable curiosity for how science and adventure are linked, so what she has done in this book is to look at the big adventures that have changed the way we look at the world.
The book is divided into five parts, looking at adventures on the land, the sea, the deep ocean, space missions and finally adventures that are yet to come. Some very useful drawings of maps and charts aid the explanations, which are easy to read and make you sit back and go 'whoah' as you soak up Jheni's words. This is a book about expedition, adventure, a thirst for knowledge and pushing the limits of endurance.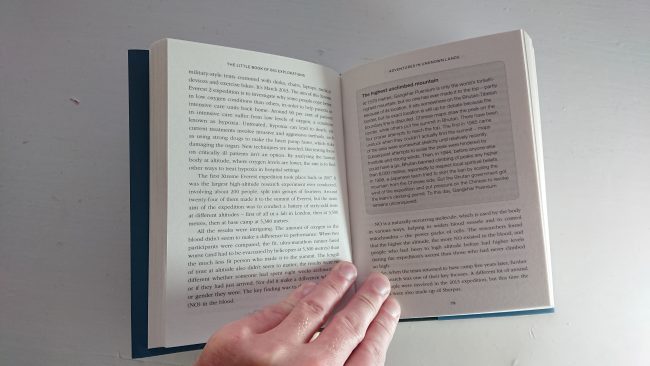 In her introduction Jheni writes: "Though it may be true that scientific breakthroughs are often made in the lab, sometimes it is only by voyaging to the final frontiers and physically exploring unknown worlds that groundbreaking discoveries can be made of verified."
While there are famous explorers who have made epic journeys, only those ones that have fundamentally contributed to boosting scientific understanding are in the book, and if you're a regular reader of adventure books it's actually very refreshing to read stories that you might not have come across before.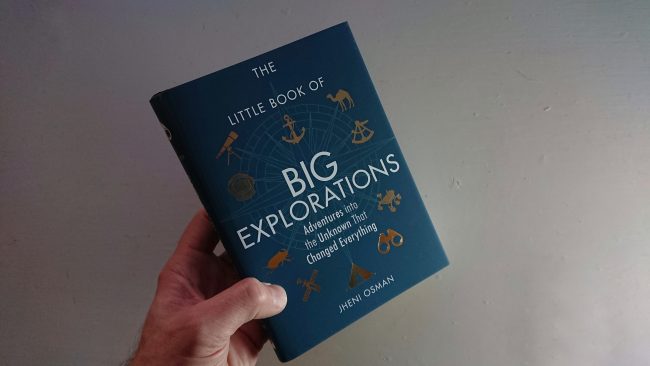 Further to this, the book has some well-placed boxouts explaining key words, definitions and how some of the scientific instruments were used, so that you really do increase your level of knowledge as you read.
Jheni currently presents on BBC Radio 4's Costing the Earth and TRT World SciTech Voyager.
The book goes on sale in hardback on Thursday 14th November priced at £12.99 (and would make a perfect Christmas gift for someone who loves adventure and exploration).
Published by O'Mara Books.