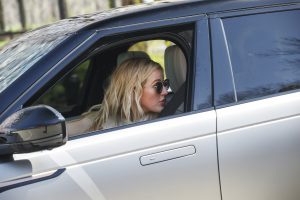 Turns out Ellie Goulding is a fan of Land Rover and the lucky gal has just got to drive the new Range Rover Velar around Manhattan as the new model is launched in the USA.
As well as driving the Velar, Ellie sang at the unveiling of the new model ahead of the 2017 New York International Auto Show. Interestingly, New York is the world's biggest market for Range Rover.
A Velar will be auctioned at the East Side House Settlement Annual Gala on Thursday night and proceeds will help the organisation provide education and social services in the Bronx and north Manhattan.
"I have always been a big Range Rover fan," says Ellie. "And it was a pleasure to be a part of its launch here in the US. Even more rewarding to be supporting a local charity that improves over 10,000 lives every year in one of my favourite cities."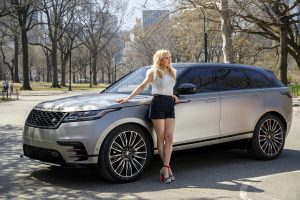 The winning bidder will be among the first customers in the world to take delivery of a Velar.
Velar is created from a clean sheet using Jaguar Land Rover's Lightweight Aluminium Architecture.
Five engines are offered, ranging from the clean, responsive 180PS 2.0-litre Ingenium diesel to the potent 380PS supercharged 3.0-litre V6 petrol engine.
A 300PS Ingenium petrol engine will join the Velar range later in 2017.