Big wave surfer, Andrew Cotton, has just become Jeep's newest ambassador and based on the image above he certainly uses his Jeep Renegade in the way it's been intended.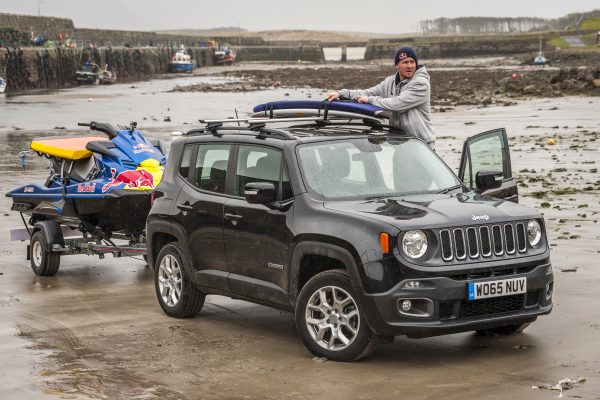 With surfing becoming one of the fastest growing sports in the UK, Jeep is keen to show how its Renegade car is the ideal motor for strapping a surfboard on and heading on down to the coast – or for pulling along a trailer with a jet ski on the back.
Jeep will also soon publish a three part series of films online that show Andrew driving around some of the best surfing spots in Ireland.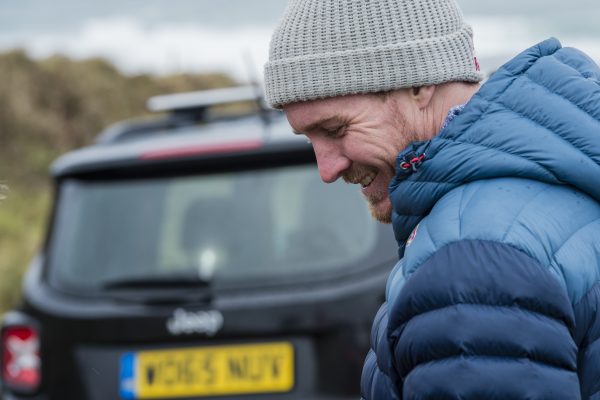 "I'm really excited to have signed with Jeep," said Andrew, 36, from Braunton, North Devon. "I spend a lot of time driving my Jeep Renegade on coastal roads, finding the perfect place to pitch up and surf. The car's off-road capability allows me to go anywhere and hunt out the best surf. I can stick the surfboard on top, fill the car with family or friends, and still have plenty of room for surfboards and other kit."
The new web series will be called Andrew Cotton: Wild Atlantic Way and Damien Dally, head of brand, Jeep UK says: "Signing one of the world's bravest surfers embodies Jeep's spirit of: Go Anywhere, Do Anything – he is certainly pushing the boundaries in his sport.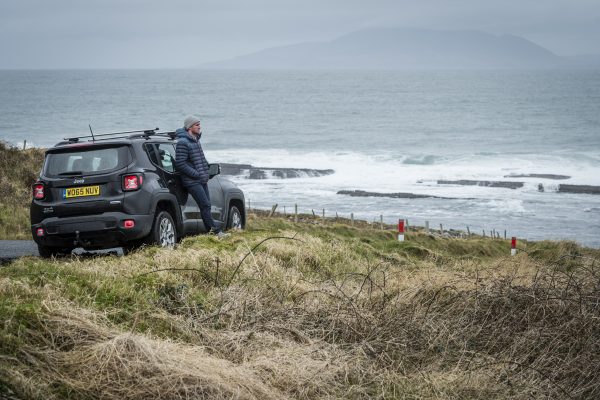 Cotton joins other adventurous Jeep ambassadors such as Olympic snowboarder, Aimee Fuller, downhill mountain bike champion, Rachel Atherton, and her brothers, Gee and Dan, who compete in the same sport.
On top of this, Jeep has also sponsored the World Surf League.