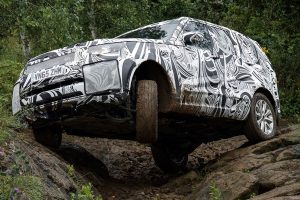 Turns out that Land Rover had 294 Discovery development cars all whizzing around the world over a 28-month-long testing period.
Two hundred and ninety four – just let that number sink in.
This number of test vehicles shows just how serious Land Rover was about making sure the all-new Discovery is at the top of its game and the ideal SUV for adventuring in.
Early indications suggest it is. Particularly when we watched it drive through near-metre-depth water on stage at the car's unveiling in September.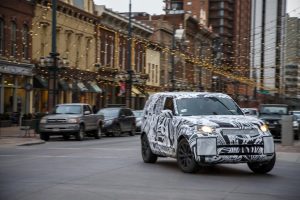 Land Rover's global engineering team drove these 294 Discovery test cars in 20 countries and carried out 35,000 individual tests of components.
And that meant driving through and on everything from sand to mud to gravel to steep slopes and deep water, snow and ice. While spyshots of the car in its black and white camouflage appeared during those 28-months, it's a wonder the test cars weren't photographed in action more. This might well because the places they drove in were so remote…
In another first, the Discovery is the first ever Land Rover model to undergo a full programme of virtual testing. This meant the engineering team could be extra confident of the car's quality and durability way before any prototypes were manufactured and driven. Impressive stuff.
Land Rover tells me those 294 vehicles were tested hard; pushed to find the car's limit in every extreme climate the engineering team could think of; from sand dunes in +40 degree heat in Dubai to high altitude (thin air) testing in Colorado and ice-driving in sub-zero temperatures in Arjeplog, Sweden.
When a new car is launched, it's the engineers that often give you the best and unique insights, and the chief engineer for the all-new Discovery was Alex Heslop. He was the driving force behind Discovery's 'potential for adventure' and told us: "Right from the start of the programme we aimed to make the Discovery the king of adventure, it is a vital piece of 'kit'. It will keep you comfortable on the road with the best seats in the house and has space for literally anything and everything. At the same time it is lighter, more efficient and connects every generation.
"A further aim was to make accessing the vehicle's off-road capability easier so the new Discovery can support a novice or an expert. You don't just take your family in a comfortable and connected space – you can take them places you've never been before."
So there you go, if you're in to adventure, here's what the new Discovery can do for you…and we're only scratching the surface here…
YOU WON'T HAVE TO WORRY ABOUT LOSING YOUR KEY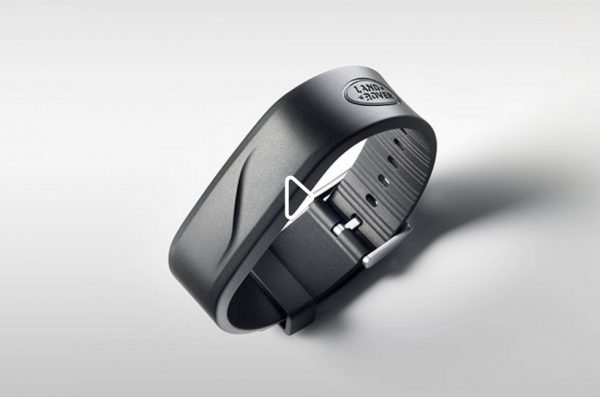 You can wear a wristband that doubles up a key. Called the 'Activity Key' it's another first in the large SUV segment and allows owners to lock and unlock the vehicle by holding the wristband up to the 'D' in the rear Discovery lettering. This locks the vehicle and disables the conventional keys, which can be left safely inside the vehicle. The battery-less Activity Key has been put through a series of rigorous physical tests to prove its capabilities in extreme environments. The demanding testing also ensured that it can withstand water to a depth of 30m and temperatures ranging from -50 to + 125 degrees celsius.
YOU WON'T GET LOST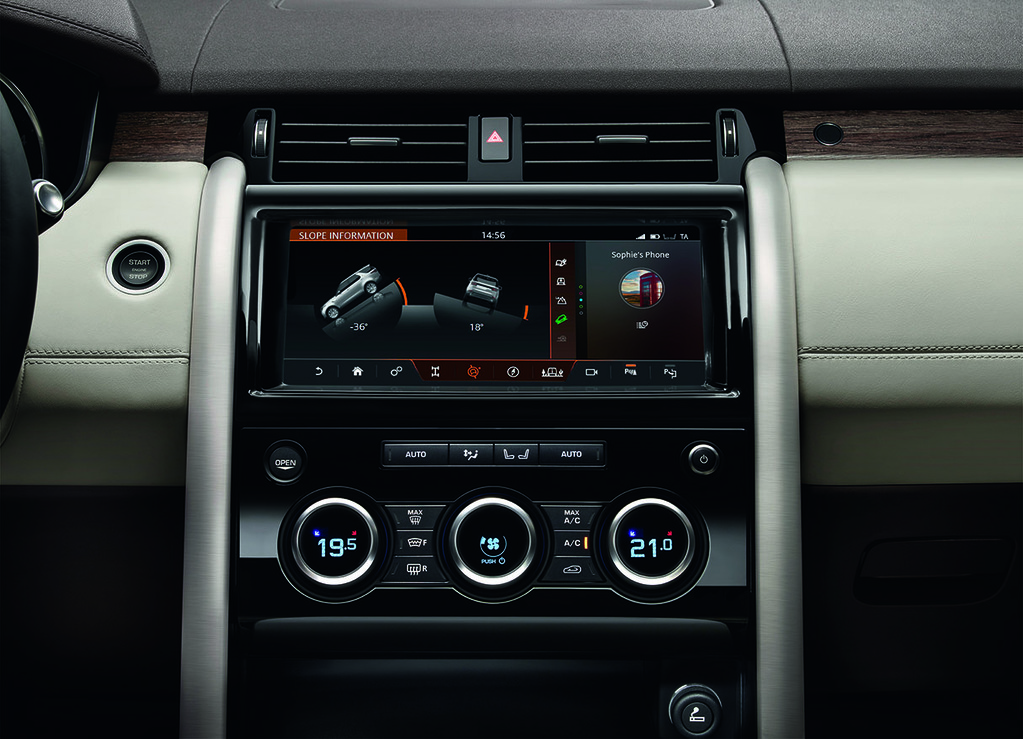 The sat nav screen in the new Discovery is very impressive. Called InControl, it also has a greater connectivity than ever before including a range of apps. You also access all the entertainment, heating options and to see information about the attitude of your car, such as the slope angle (pictured above). Land Rover has even developed a music app with Spotify exclusive to the Discovery.
IT'LL BE EASY TO STEP OUT OF WHEN YOUR LEGS ACHE FROM HIKING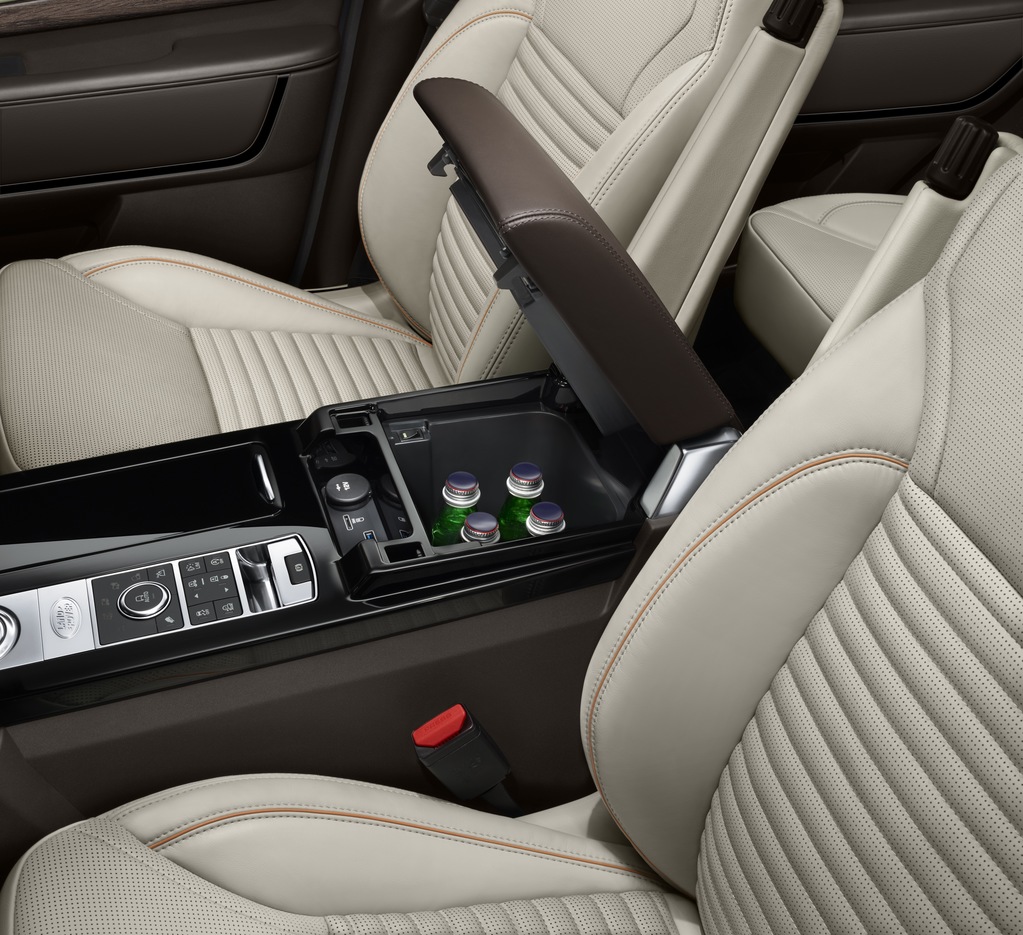 That's because it has Auto Access Height. So when the ignition is turned off or a passenger unclips their seat belt, the vehicle body height drops by an initial 15mm in anticipation of people getting in or out. When an occupant then opens a door, New Discovery lowers by an additional 25mm to reduce the step-out height by its maximum of 40mm. The vehicle returns to its automatic ride height or the height manually selected by the driver when pulling away.
YOU CAN DRIVE OVER AND THROUGH PRETTY MUCH EVERYTHING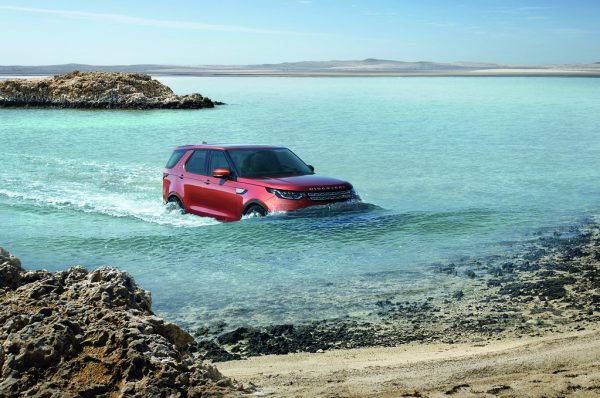 All of the engine options (Sd4, Td6 and Si6) are connected to a ZF eight-speed automatic gearbox, so there's eight gears to play with. Select 'D' from the central control column and let the car do its own thing or you can change gear using steering wheel-mounted shift paddles. Away from congested streets and motorways, Discovery's Terrain Response 2 automatically recognises what kind of surface it's on or you can manually choose from the icons for General driving; Grass, Gravel and Snow; Mud and Ruts; Sand; and Rock Crawl.
YOU CAN CARRY LOTS OF ADVENTURE KIT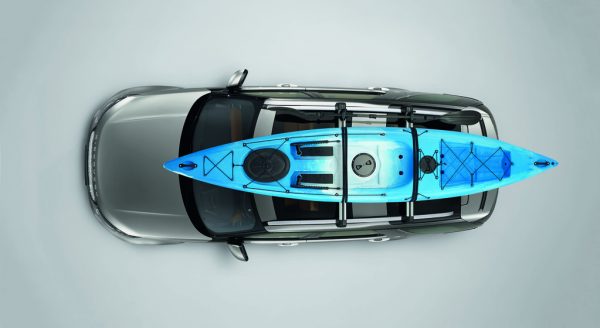 YOU CAN TOW VERY, VERY HEAVY KIT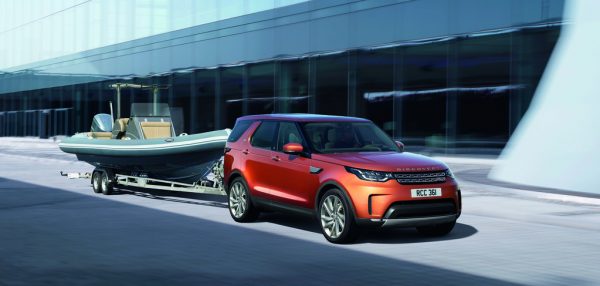 Alex Heslop says: "The Advanced Tow Assist also makes reversing with a trailer simple, even for a novice. Choose the direction by using the Terrain Response 2 controller, follow guide lines on the central touchscreen and the system controls the steering while you operate the pedals. It means anyone can now make full use of Discovery's impressive towing ability – the legal maximum in all markets."
YOU CAN OPEN UP THE BOOT EVEN WHEN YOU'RE CARRYING KIT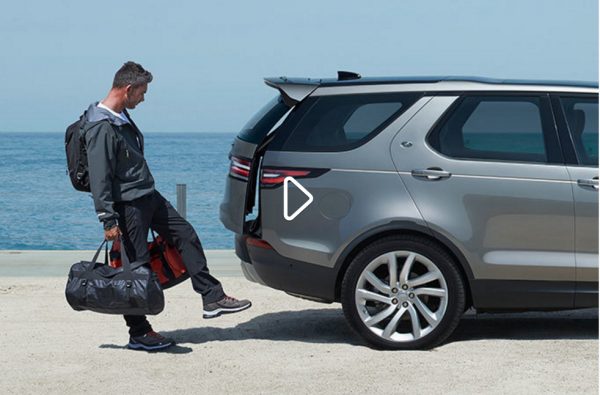 If you have both hands full, the boot can be opened by a making a kicking gesture underneath the tailgate.
YOU CAN SIT ON THE TAILGATE AND TAKE YOUR BOOTS OFF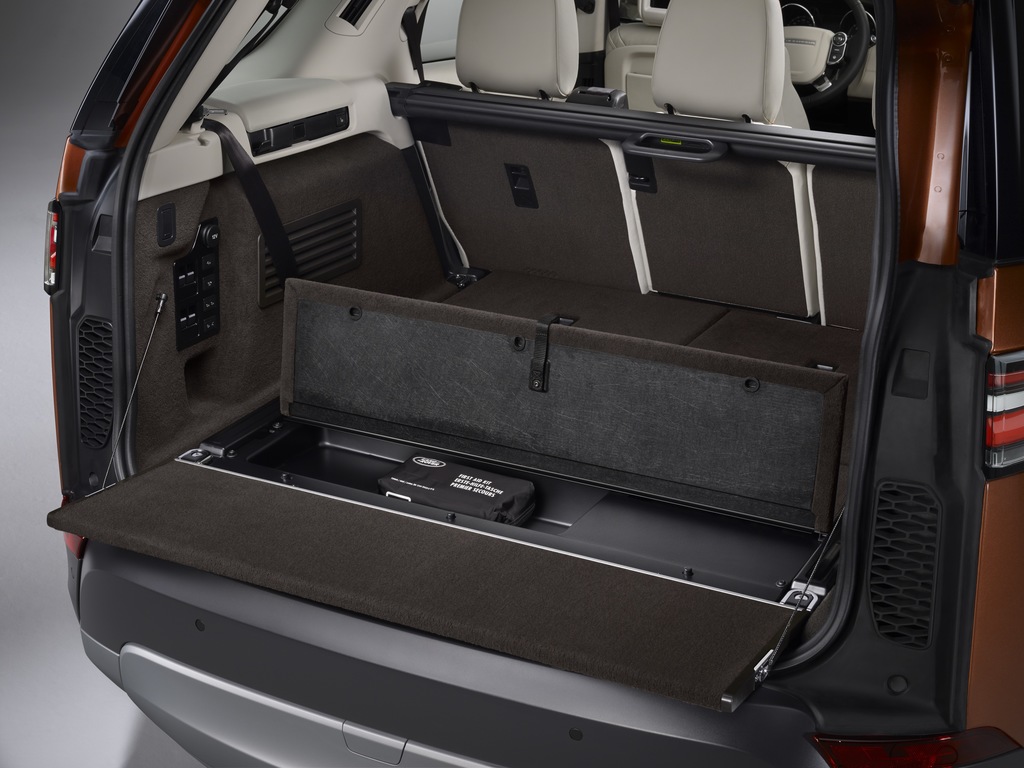 This kind of tailgate used to be only on the Range Rover, but now it's on Discovery. It's a powered tailgate too – look at the black panel set in to the car's wall on the left hand side – they're the electronic buttons to control the tailgate and the three rows of seats to set what you want putting up or down. This can also be controlled via an app on your smartphone.
YOU CAN WARM UP (OR COOL DOWN) FAST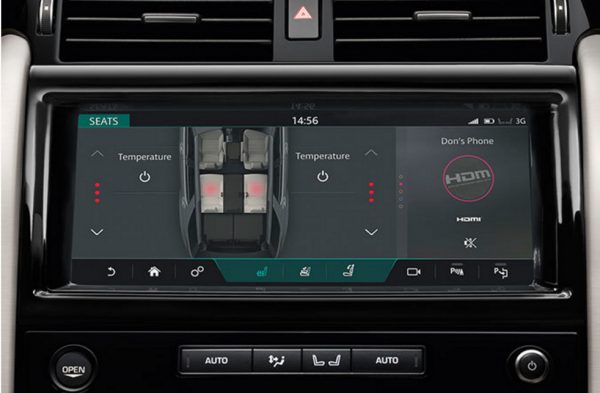 Your car becomes your refuge after adventuring and depending on the time of year, you either want the heating whacked up high as soon as possible to get warm again or you want to cool down after hot activity. You can choose an option for heated seats across all three rows, as well as having heated and cooled front and second row seats. Depending on your model selection, both the driver and passenger can set their preferred temperature independently via the Touchscreen too (see above). You can also pre-heat (or cool) the car from your smartphone so that it's at exactly the right temperature when you get to it. The app also lets you move the seats up and down too (video below).


So there you have it, a brief overview of the adventure potential of the new Discovery and as Alex Heslop sums up: "All of these features certainly make the new Discovery the perfect tool for an adventure."