If you haven't worn an item of icebreaker clothing then you are seriously missing out.
The brand is already much-loved for its Merino wool apparel which is now sold in 5,000 stores in 50 countries.
Adventure 52's editor has one of the brand's T-shirts that he bought 5 years ago and it's still going strong, becoming his go-to baselayer. Yes, the initial outlay is high, but the comfort you get and the longevity of the product is totally worth the investment.
As time goes on, the noise around sustainability and the use of plastics in creating outdoor gear gets louder. Icebreaker is one of the brands to have recognised this early on, and for the past three years, it has published a 'Transparency Report' that looks at all areas of its business.
The reports make it clear for all to see exactly how they manufacture their outdoor apparel and to show how it uses ethical and sustainable practices. The idea being that when we buy an item of their clothing we know exactly how it's been made and its impact.
Their most recent report was published this month and in it, the brand makes a series of commitments, with one of them aiming to be free of all plastic materials in all its products by 2023.
Many other brands are trying to push the same messaging, but icebreaker really is one of the few leading the way. Its mantra 'Move To Natural' that you have probably seen in its marketing messaging isn't just an empty gesture, it's a genuine statement of intent as the Brand President, Greg Smith, explains: "People are making more conscious decisions about the foods they eat, and what they put on, or next to, their skin. We want to change the conversation around how clothes are made and the synthetics within them and make the information accessible, to enable more conscious purchases. The apparel industry is the second biggest polluter in the world. As an apparel brand, we want to take charge and lead with positive change."
You can read the full report here https://www.icebreaker.com/en-nz/transparency.html but if you want the highlights, then the brand's top initiatives are spelled out by eleven letters from M to L in the brand's 'Move To Natural' slogan.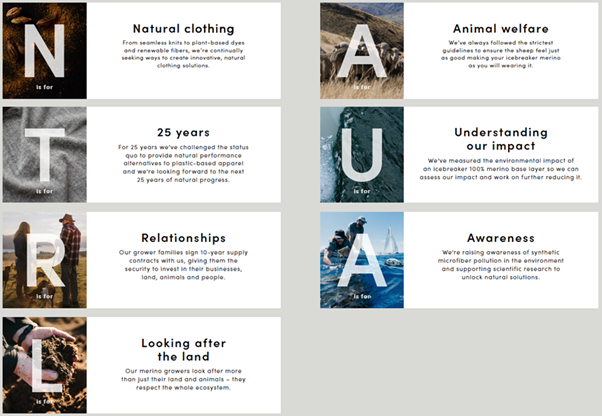 Here are a few of the highlights in the report.
PLASTIC-FREE BY '23
Carla Murphy, Vice President, Global Brand & Product said: "Today, 87% of our fiber use is natural. We're pretty proud of this, but knew we had to strive for better and after listening to our consumers, we are.  Our long term product vision to be plastic free first starts with our materials. We'll be looking at how we replace, renew and rethink our collections with 100% natural fiber alternatives."
"To achieve this goal, we will need to make bold and sometimes tough decisions but we know this is what our consumers are looking for and what, more than ever, our planet needs. We will be exploring new, creative and innovative ways to enable us to achieve our ambitions. What is important is that we increase the overall benefits for the consumer to enable a movement towards more natural apparel, creating accessible, desirable and functional natural apparel with less impact on the planet. This is what is needed. We're by no means perfect, but we are committed to seeking out better and are on a journey of exciting progress."
WEAR MORE, WASH LESS
The report looks back on the success of the #teesforgood campaign, which challenged the icebreaker community to consider the impact of their clothing, by wearing their T-shirts more often between washes. The campaign showed consumers that icebreaker tees are naturally odour-resistant, and that doing fewer washes can lower a person's environmental impact. The campaign also raised awareness of synthetic microfibers in clothing and their impact on waterways when they're washed out of clothing.
Trudie Abel, Director Global Marketing: "57,000 people participated in the T-shirt challenge. By breaking the cycle, we estimate they collectively prevented 750 million microfibers from?entering the ocean. We demonstrated how small steps can produce big changes."
CELEBRATING 25 YEARS OF NATURAL PROGRESS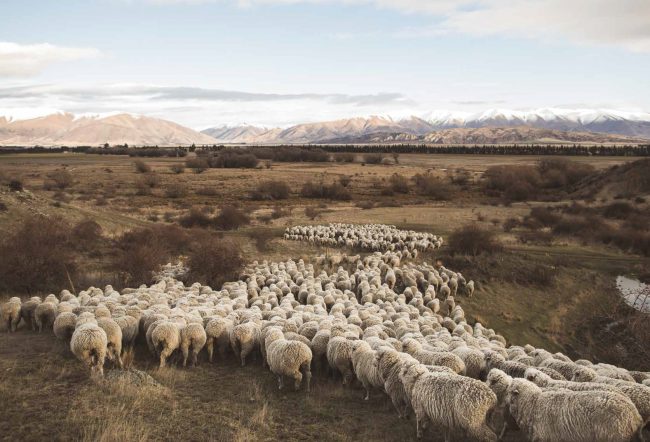 The report highlights:
1997 – First company in the world to sign long term contracts with merino fibre growers.
2007 – First brand in outdoor apparel to ban the mulesing of sheep.
2012 – Introduced natural merino insulation as an alternative to synthetic or duck down, with merino fibre growers.
2019 – Partnership with Ben Lecomte and The Vortex Swim, raising awareness amongst 19 million consumers about plastic pollution in the ocean and collecting 240 batch samples for scientific analysis, empowering small steps for bigger collective change.
UNDERSTANDING THE IMPACT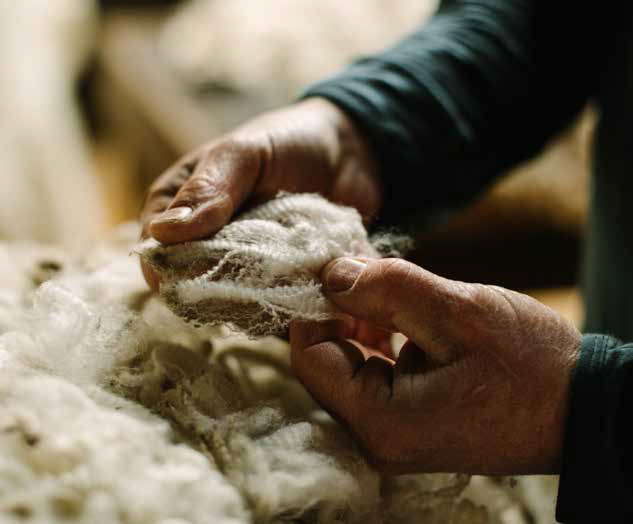 icebreaker is challenging itself to measure the full impact of its original 100% merino base layer. The study of the top's life cycle, from sheep to finished shirt, will enable icebreaker to measure its environmental impact and take steps to further reduce it.
PEOPLE WITH PURPOSE

The report puts the spotlight on the community of people who share icebreaker's purpose and passion to provide consumers with natural solutions. From natural ambassadors to merino growers, to factory CEOs, to the icebreaker flock, the report shares their stories of progress and innovation.
See more at www.icebreaker.com