Swedish mountaineering brand Klättermusen has just launched its first Ski capsule collection.
The Ski capsule collection includes base layers, mid-active insulation, protective shells, accessories and backpacks.
The collection is especially relevant for the new-wave adventurer who chooses to ski with zero impact, self assisting on the way up and down without the aid of ski lifts.
Each layer in the ski mountaineering collection brings an innovation in fabric and functional construction, with added technical proficiency in each detail, providing inbuilt protection against wind and changing temperatures. 
Draupner jacket
Vidar salopettes
Hero products such as the Draupner jacket and Vidar salopettes are already on the brand's website.
The Draupner jacket is a versatile Cutan® jacket with waterproof and ventilation technology has a multitude of thoughtful features, including: a 3D-adjustable hood to fit over helmets, integrated wind visor(™) , attachment loops for utilities, storm flaps with safety toggle, large napoleon pockets, underarm ventilation and rescue reflector. Retailing at £600.
The Vidar Salopettes are the perfect complement to the Draupner, notable functionality includes: long side zips for ventilation, hem adaptability to fit most types of boots and shoes, elastic front and back bib for a full weather seal, loop attachment at lap for utilities, integrated snow gaiter, pockets on the legs and knee pads. Retailing at £600.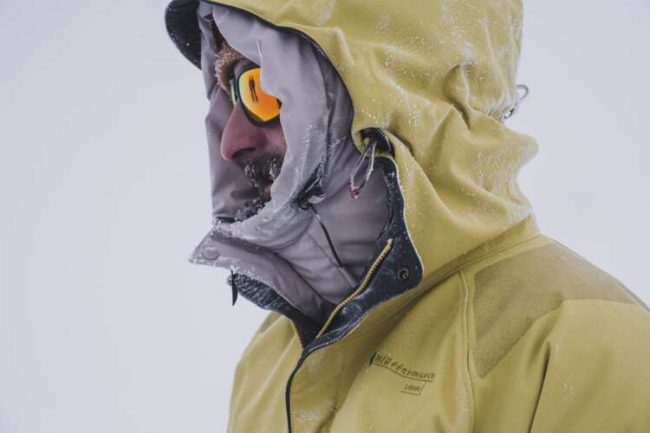 CEO and Nordic Mountaineer Gonz Ferrero says, "This collection represents the soul of the Klättermusen mindset, we've taken no shortcuts and each individual piece utilises our proprietary fabrics and advanced product development. We've made a point of starting at the very top, creating each piece of equipment to the highest quality in design, durability, technicality and safety. We compromised on nothing knowing our customers would expect nothing less".