Swedish brand Klättermusen has just launched its new FW20 collection.
It includes anoraks, jackets, pants, base layers, mid layers, backpacks and accessories with many items made from sustainable materials, the brand says. 
CEO and Nordic Mountaineer Gonz Ferrero adds: "Our new collection for 2020 is infused by new fabric innovations and the ski mountaineering mindset. To increase the breadth of mountaineering activities we have challenged ourselves to make groundbreaking new equipment that finds its natural complement in our core reinvented icons. With the skiing backcountry in perspective we have created new equipment designed for speed and agility. This of course without compromising on safety and whilst minimising our and your impact on nature."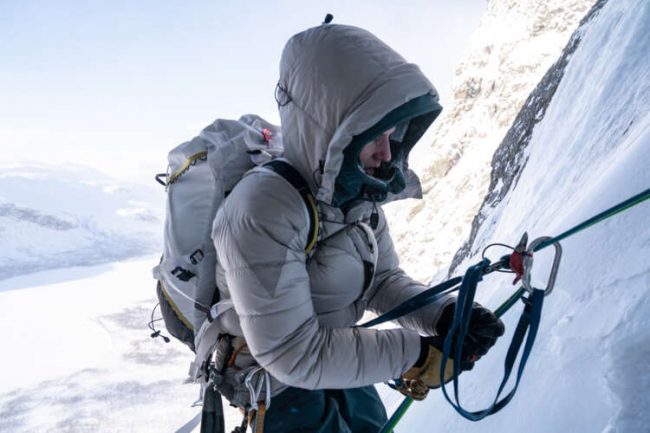 Head Designer Isabelle Liahaugen says: "The FW20 collection ensures Klattermusen stands up to the challenge of making the toughest gear in a sustainable way. It builds on our consistent product history and widens our range. We use fabrics chosen for agile, vertical movement and to maximise waterproof protection, warmth, and comfort. This collection offers tough, packable, warming protection for reaching the summit of any expedition, as well as suiting the needs and adapting to everyday urban life."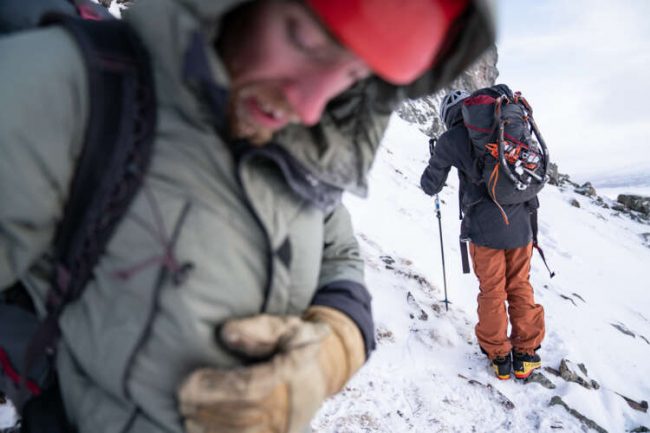 Klattermusen is also introducing two new fabric technologies – HCR (Heat Conductivity Resistance) for thermal performance and MFR (Mass Flow Resistance) for breathability.
Plus, innovative new fabrics like Katla Cotton® which is 100% organic cotton but with synthetic-like characteristics, means this collection continues to raise the bar on performance, whilst simultaneously expanding usage of recycled and bio-based materials. 
Oh in case you're wondering, the name Klättermusen means 'climbing mouse' in Swedish.
See more at www.klattermusen.com/en/