AS I look ahead to taking part in a mountain marathon in September, I've been doing a fair amount of online browsing at some new kit to wear for it.
Along the way I came across Montane's VIA Trail Series, which was introduced in the Spring/Summer 2015 season. It's not only a range of clothing but also packs and accessories that have been specially made for using on mountain trails.
I particularly like the cut of the VIA clothing and Montane tells me that "it is specifically tailored with an athletic fit. Pockets and hoods are purely functional. No feature is unnecessary".
Fabrics-wise, VIA products have it all from PERTEX Shield+, PERTEX Quantum to POLARTEC Power Dry and PrimaLoft insulation. Working together these fabrics give the breathability, stretch where required, waterproofness and warmth that trail runners need.
I have been so impressed I fired a few questions about the series to Montane and this is what they came back with: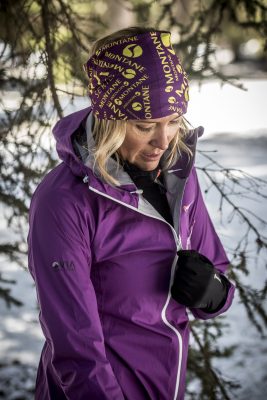 Q: Where did your designers take their inspiration from?
A: "Montane has always held trail running as one of its core sports and the development of a range specifically targeted at trail running simply took this core value a step further.
"Our designers were inspired by the races that we sponsor. Looking at ultra distance trail running endurance races, such as the Montane Lakeland 100 in the summer, the epic Tor Des Géants in Italy, or the Montane Spine Race in the winter, have proven to be a plentiful source of inspiration.
"The Tor Des Géants in particular is one of the toughest Ultra races in Europe and its runners need the best kit available in order to complete the course. Our designers look at what the competitor is asking his / her body to endure as well as the external considerations such as terrain and weather. This allows our designers to zone in on key issues and create garments, equipment and accessories to address these.
Q: How do you act on feedback you get from athletes and customers?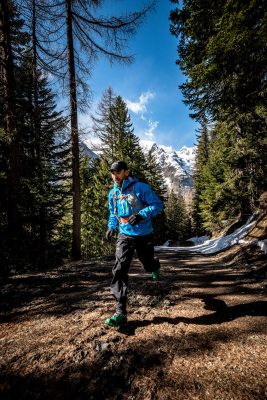 A: "At Montane, we take into account all constructive feedback, be it from customers or athletes. We are continuously listening to feedback and looking to improve the VIA Trail Series® range for future seasons. Indeed, a great many of the VIA Trail Series® products were tried and tested by our world class trail runners and feedback from them has caused us to make modifications to fit, components and features.
Q: What are the best sellers in the range?
A: "Currently, the best sellers from the VIA Trail Series® collection are the new VIA pack range (made up of the VIA Fang 5, VIA Dragon 20, VIA Jaws 10, VIA Bite 1 (a trail running belt) and Women's VIA Snap 4, the Minimus 777 Jacket and Minimus Pull-On and the Trail Series tights (these come in three lengths – shorts, ¾ and long).
"All these items are highly innovative in their conception, design and execution. From the cooling Quartz Skin fabric selected for the Trail Series tights to the stable yet adjustable Montane Freelight Chassis on the trail running packs."
Q: What are you working on next?
A: "Work at Montane continues apace to improve existing products and develop new, innovative ranges. We are currently launching a brand new season (Autumn / Winter 2016), which features GORE-TEX® fabrics. Montane is the first technical outdoor brand to be granted a coveted GORE license in over a decade, so we are hugely excited to be introducing the first GORE-TEX® jackets, pants and accessories to the range."