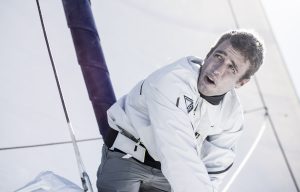 It's testament to Musto that its clothing is worn by so many sailors.
Many of the sailors in the 2016-17 Vendee Globe wore Musto and the entire crew in Groupama Team France wore it for the America's Cup 2017.
It's a brand with a loyal following and continues to listen to feedback and expand its range each year.
With the London Boat Show taking place this week, Musto took the opportunity to show a reinvented MPX Collection and if you're in the market for something new to sail in, then it's worth a look.
The new collection meets the needs of sailors across the spectrum and is categorised into offshore, coastal and race items.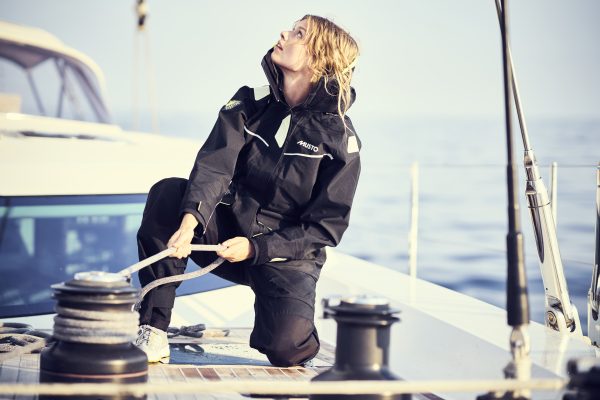 We've been sent an early look at a few of the items and hope to get something in to try out soon.
For now though, here's what's on offer.
FOR OFFSHORE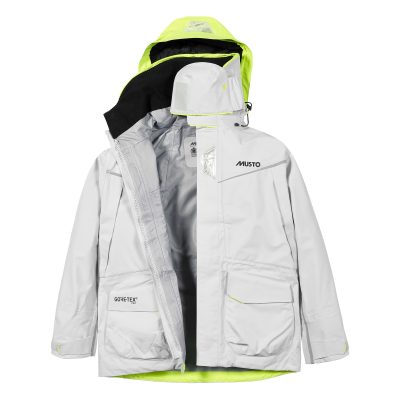 OFFSHORE JACKET £500
The MPX GORE-TEX Pro Offshore Jacket is available in men's and women's cuts and is 15% lighter than the previous jacket. It's made from  3-layer GORE-TEX® Pro , but sailors will really love the hood pod – which has a heat-retentive and fleece-lined funnel making this the kind of jacket you can really huddle down into when the wind and sea is giving its worst. MPX Offshore trousers are also available so you have the full MPX coastal outfit.
Available sizes (Women' cut): 8,10,12,14,16
Available sizes (Men's cut): XS, S, M, L, XL, XXL, XXXL
FOR COASTAL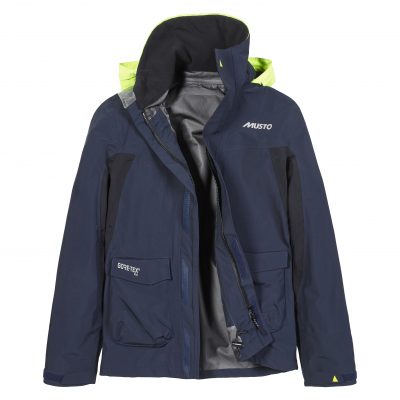 COASTAL JACKET £400
For the coastal sailor, the MPX GORE-TEX Pro Coastal Jacket provides exceptional protection. Again it's made from 3-layer GORE-TEX® Pro and comes with Musto's trusted 2-way adjustable hood which has a stiffened peak and even a drainage channel. MPX Coastal Trousers are also available to go with this.
Available sizes: XS, S, M, L, XL, XXL
FOR RACING
RACE JACKET £500
The MPX GORE-TEX Pro Race Jacket sets itself apart for racing because it has a superior range of motion and articulated sleeves for sailors who need to get themselves around on deck fast. There is a foldaway, drawcord-adjusted hood, so when conditions are good, you can pop it away, so you don't have it flapping around. Better still, that same hood has a brushed tricot lining, so when racers do need to get the hood up, they're still getting some much-needed comfort.
Available in Sizes: XS, S, M, L, XL, XXL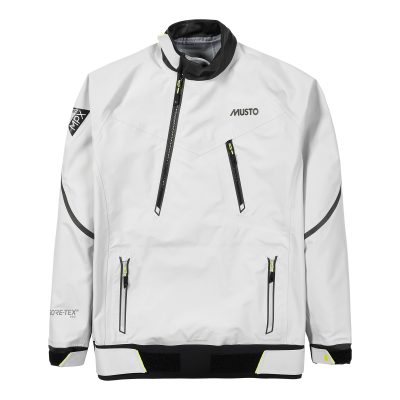 RACE SMOCK £450
The MPX GORE-TEX Pro Race Smock is something you can quickly slip on when it starts to get wet. What's really cool about this is that it has a neoprene waistband and shell fabric side panels that give a watertight seal top stop water getting in. A Race 'Dry' Smock, Race Salopettes and Race Lite Shorts are also available.
Available in Sizes: XS, S, M, L, XL, XXL