Anywear. Everywear. That's Rohan's mantra. 
And when it comes to facing the autumn and winter then one bit of kit that you really can wear anywhere and everywhere is a down jacket.
The beauty of Rohan's newest range of down jackets is that they're not just reserved for wearing in the outdoors. In fact, they're designed and tailored so they are just as wearable for work or leisure time.
Here's what's on offer. All come with a Packpocket bag that they compress into.
Tundra Jacket – NEW FOR 2015 – £245
The Tundra Jacket (pictured in the main image above and available for both men and women) is filled with premium European goose down and treated with Rohan's industry-leading Durable Water Repellency, so it stops the down getting wet and losing its warmth. Unbelievably, the Tundra jacket is machine washable too. It comes in two colours for men (Moorland/Horizon Red and Fjord Blue/Eucalyptus) and one colour for women (Norse Blue and Oyster). Possibly this winter's perfect coat for work and leisure?
Downtown Coat
The Women's Downtown Coat (£245) is the just the kind of jacket that girls will love to wrap themselves up in for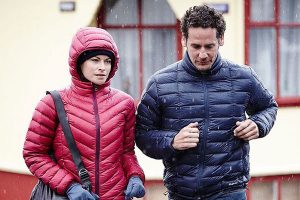 the winter. It's a long-length coat so you get a bit more warmth than other jackets and having that down coming all the way over our legs is bound to keep us toasty. The Downtown Coat also has a hydrophobic finish so that rain droplets form into spheres and simply roll off the fabric – it can even be washed at least 20 times with no loss of performance. It comes in two colours, Raspberry or French Blue and is bound to be a best-seller. The Men's Downtown Jacket (£195) comes in Pitch Blue.
Downtown Vest – £125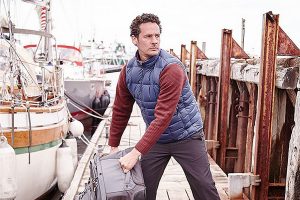 This is designed primarily for wearing around town in cold, changeable, winter conditions. It's extremely warm and highly compressible. The down in this also has had an hydrophobic treatment to dramatically increases the it's resistance to moisture. In a typical UK winter, with temperatures hovering around zero. there's always a lot of moisture and precipitation in the air. Sleet and 'cold rain' are more common than snow in Britain, so the Downtown Vest has been designed to excel. The front zip features an anti-snag, wind-flap baffle, and can be zipped into any compatible Rohan shell. It's available in Fjord Blue for men and Dark Forest for women.
Available to buy from any of the 55 Rohan stores in the UK or online at www.rohan.co.uk