Many of you will know Ollie Ollerton, the former Special Forces soldier and founder of Battle Ready Fuel.
His approach to fitness and wellness is is somewhat of a beacon of hope amongst the noise that's out there – and his love for adventure and helping others is something that we admire.
If you're struggling to know what hiking snacks to pack or want to avoid so-called trail-bars that are full of sugar, then these suggestions from Ollie will put you on a healthier path.
All of the snacks here are plant-based and there's bound to be something in this list below that you can add in to your daily routine.
Ollie has also created a new app called Battle Ready 360, that you can download on IOS or Android for a 14-day free trial, to help you get in better shape and make new habits.
In the meantime, here are his six snack ideas…
Hummus and vegetables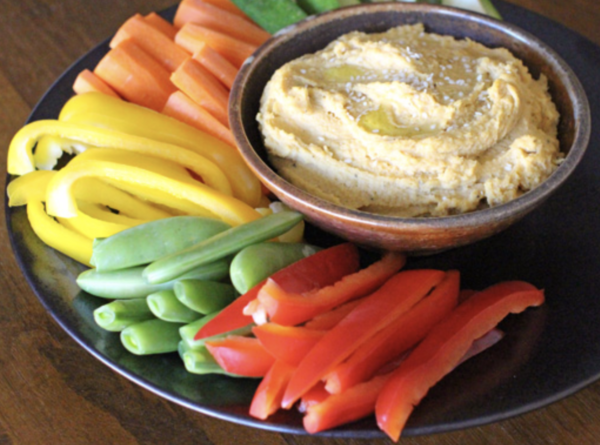 A classic, but one that everyone loves. Hummus and vegetables are such a tasty treat, and one that will satisfy you until your next meal. Made from chickpeas, hummus is high in fibre, healthy fats as well as vitamin B and C. Choose your favourite fresh vegetables and get dipping.
Apple slices and nut butter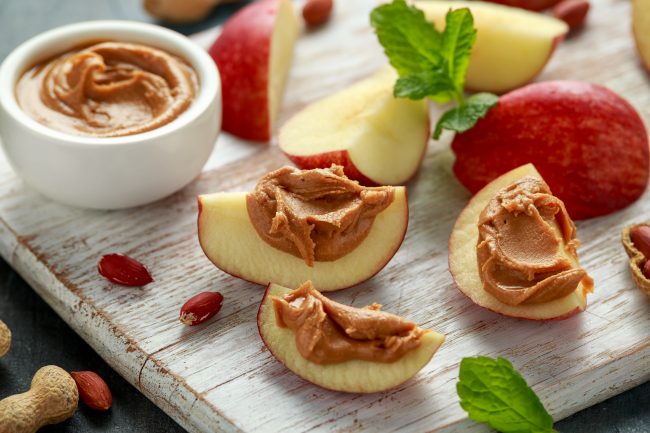 Pink Lady, Granny Smith, or Golden Delicious? Whatever your favourite apple, slice it up and serve with a generous spoonful of nut butter. Peanut, almond and hazelnut butter all make fantastic, tasty dips.  This snack is full of fibre, vitamins and proteins, keeping you fuller for longer.
Butterscotch Bliss Balls
These bliss balls are ideal for batch cooking and can also be altered to suit your preferences.
Ingredients:
• 100g of walnuts, soaked and dehydrated
• 1 tbsp of maca
• ½ tbsp of raw honey
• ½ tbsp of coconut oil
• A pinch of sea salt
• ½ tsp of vanilla paste, optional
Method:
Step 1: Place the walnuts in a bowl and cover with filtered water.
Step 2: Dissolve ½ tsp of salt in the water and leave the walnuts to soak for at least seven hours.
Step 3: Drain and rinse, then spread on a large tray and dry in an oven at 50°C, leaving for 12-24 hours. Turn occasionally.
Step 4: Blend all of the ingredients together. The mixture should stick together when pinched between your fingers.
Step 5: Roll into 1-inch balls and allow to set in the fridge for at least 10 minutes.
Guacamole and crackers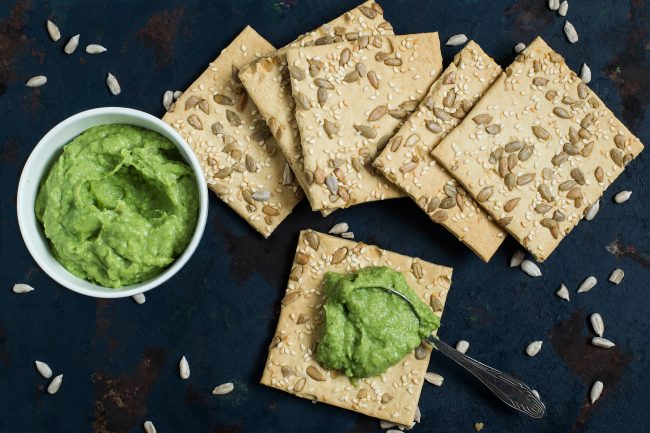 If you're looking for something savoury, then this is the vegan snack for you. Guacamole makes for the perfect afternoon snack when paired with wholegrain crackers. Add a bit of chilli for an extra kick.
Trail Mix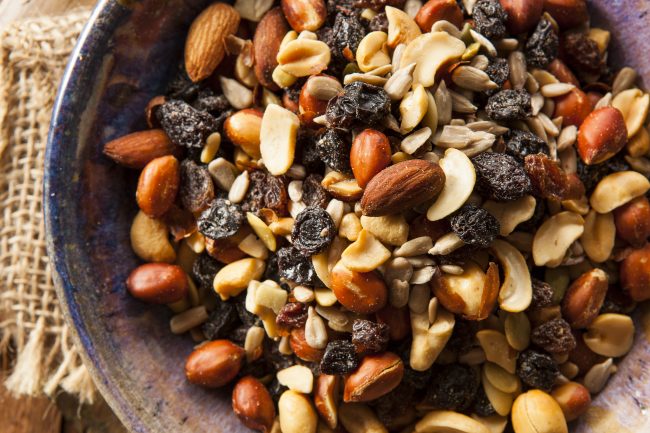 A hiking staple, that you can make yourself. Choose sunflower and pumpkin seeds, raisins, almonds, pecans and vegan dark chocolate. And a good source of protein, healthy fats and fibre, this is a sure-fire way to get a whole load of what your body needs.
'Battle Ready Fuel' Protein Shake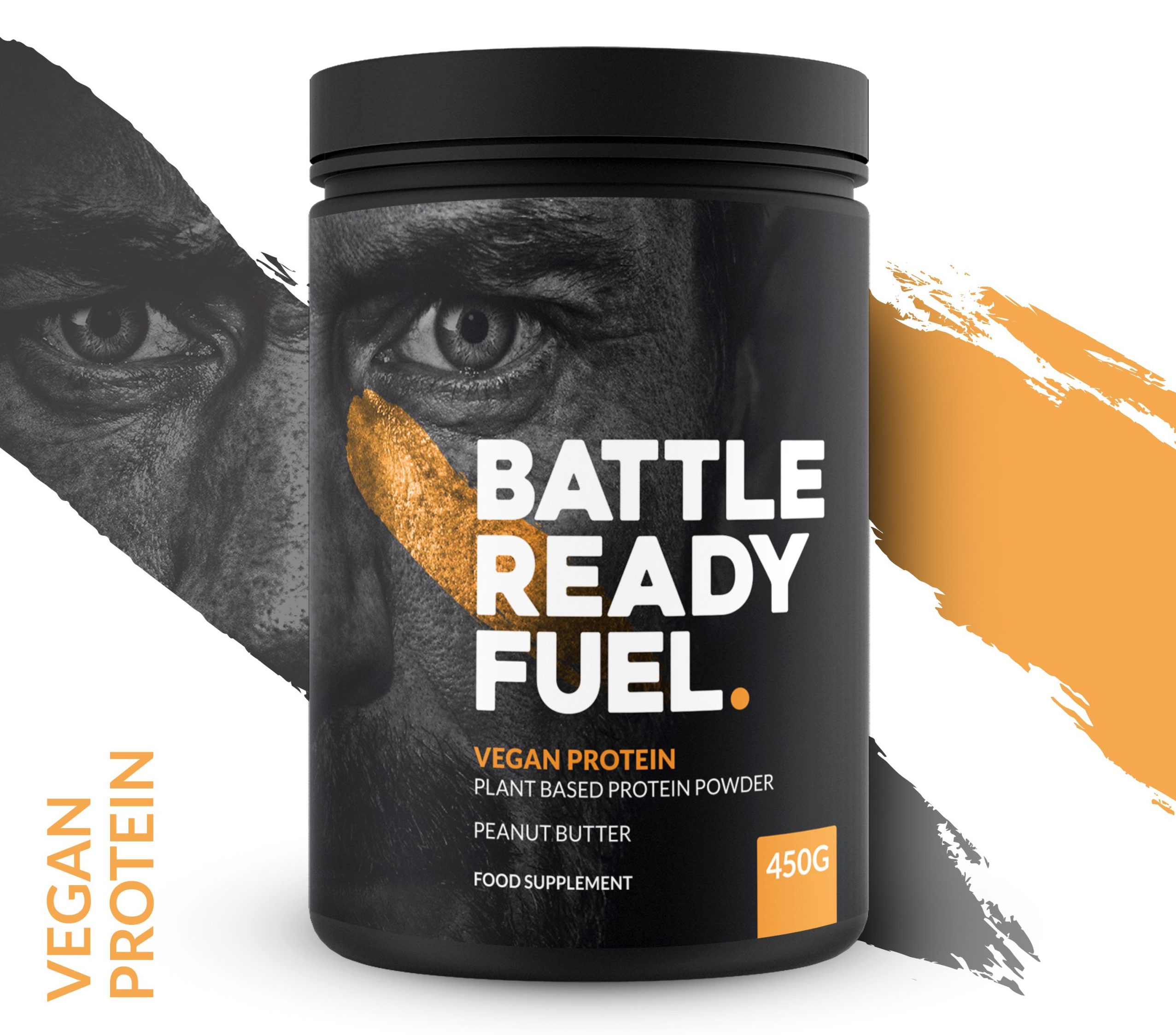 This Vegan Protein from Battle Ready Fuel is made from pea and hemp protein and the peanut butter flavour will help curb your cravings.
There are more nutrition ideas on the Battle Ready 360 app on IOS or Android. There's currently a free 14-day trial on offer.