Now's the time to think about that adventure you've always dreamed of – with the chance of winning a £3,000 adventure grant to make it happen.
It's all thanks to the legend who is Danny Bent and some key adventure brands – BAM Bamboo Clothing, Elliot Brown Watches, Land Rover, London Pride beer and One Run Global.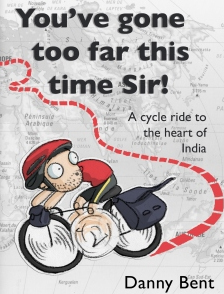 We first heard of Danny back in 2011, some 10 years ago, when he sent us his book to review about him riding 9,000 miles to India (You've gone too far this time Sir!).
And in true form, Danny has picked Monday 18th January to mark the start of entries – known as the most depressing day of the year, Blue Monday.
From Monday onwards you can enter details about what adventure you'd do with the £3,000 by going to Danny Bent's website DannyBent.com.
Your adventure can be solo or as a group, it can be an adventure on your doorstep or a worldwide extravaganza. The only rule is whatever you're doing needs to be human-powered (biking, running, swim, climb and so on). The best ideas will be shortlisted and then Danny himself will select a winner on 1st March. 
Danny explains why he's come up with the idea: "2020 and the early part of 2021 have been a struggle for everyone. Within lockdown, holidays have been cancelled, travel restricted and adventures postponed. I wanted to give people the opportunity to dream. To dream of the day borders open again, the day travel is permitted, the day you can pack your bags and explore this amazing world we live in."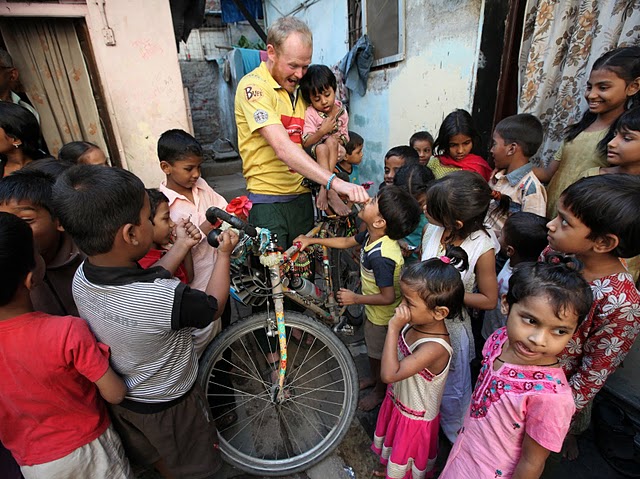 "Through adventure, I have learnt so much about humanity, culture and myself – what makes me tick, my inner workings so to speak. I want to pass on the same opportunity to the younger generation. To experience this for themselves whilst inspiring others to do the same."
The lucky winner will also be fully kitted out in BAM clothing and an Elliot Brown watch, with a launch party supported by London Pride beer. 
Over the years Danny has done all kinds of adventures, such as cycling from London to India, running across Iceland, pogo sticking across Togo, running across the US, raising $600,000 for charity and was voted one of the hundred happiest people in the UK. He is an award-winning author and journalist, Guinness World Record holder and celebrated adventurer, speaker and community leader. 
Anyone can participate. All are welcome. Apply at DannyBent.com and turn the most depressing day of the year into a day that changes the course of your life forever.