HAVE you ever woken up with your hair and beard teeming with maggots?
Have you ever felt the cold barrel of a semi automatic gun against your forehead?
Personally speaking, I like my classroom to be alive. Be that throwing paint at the teacher in art, climbing trees in maths, or creating animations in science. Not just a buzz will do either – I like the tiles on the roof to be vibrating, some days I even like to try and blow the roof clean off (I got into trouble for that one). If the children are looking out of the window it means I'm doing something wrong.
I was teaching the children about a village in India, comparing it with our own urban setting. I struggled for a while to make the subject as exciting for the kids as it was for me. When you're eight years old it's hard to imagine another life existing in stark contrast to your own. There was only one thing for it. I was going to go out there to put myself – a figure they knew well (and I hope respected) – in the picture. By the age of 11 I'd already decided I wanted to travel the world for charity. What better chance would I get?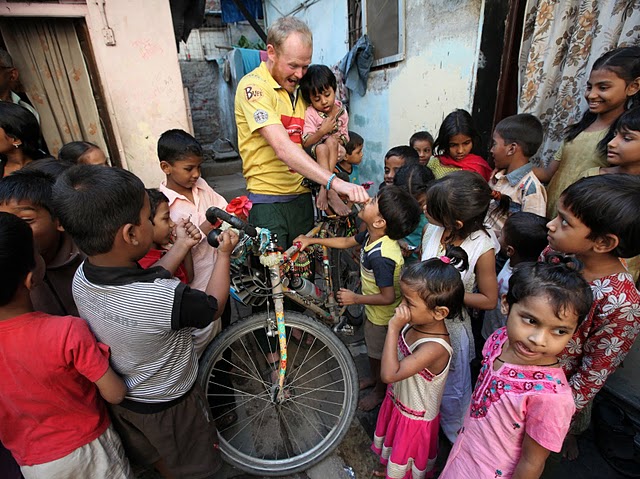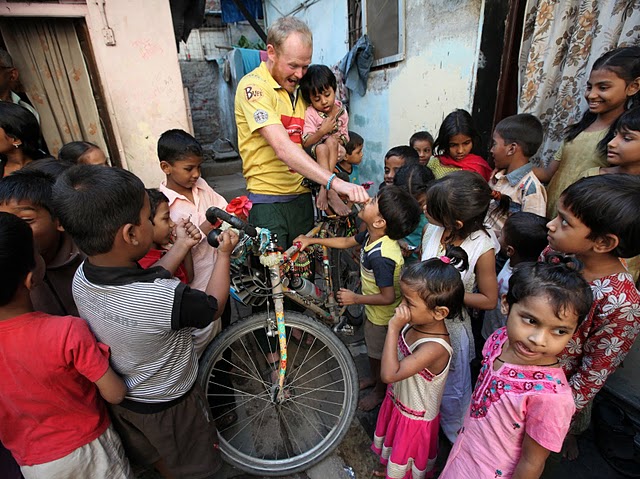 When I told my class, one astute boy – fully clued-up on our school's Green Awareness policy – asked how I was going to get there. Plane? Train? Bus? In contradiction to everything I'd taught them this year? I couldn't. The other option was unthinkable. A shiver ran down my spine. Four words changed my life. "I'm going by bicycle." Nine thousand miles to India. On my own. Carrying everything I needed on my steel-framed bicycle, affectionately known as Shirley.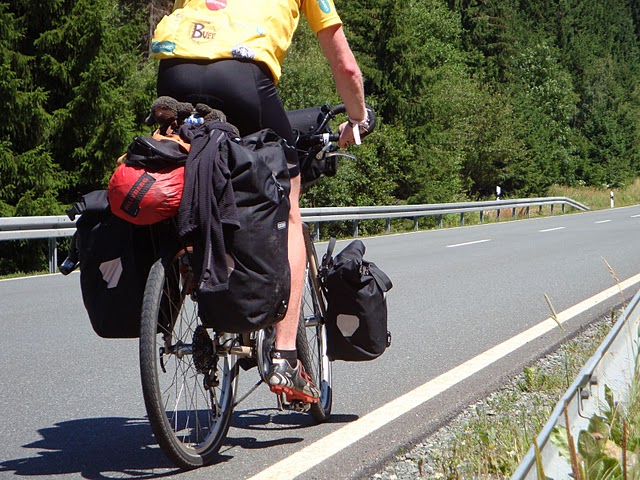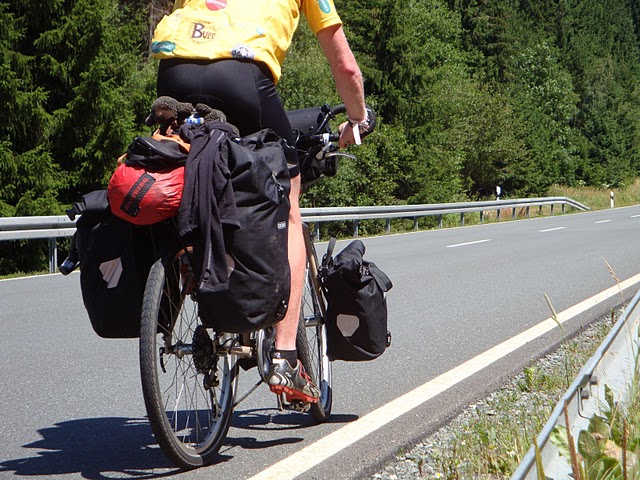 I would like to say it was meticulously planned to the nth degree, everything running like clockwork, tootling along on my bicycle without a care in the world. In reality that was far from the truth. I was arrested twice, chased by wild dogs, wined and dined by gangsters, propositioned by ladies of the night, and forced to run away from stampeding elephants. A rotting beam above my bed left me with a beard full of maggots, an overly enthusiastic vodka drinker forced me to down a shot at the threat of a bullet through my brain, the Russian mafia locked me in a safe house to protect me from the Uzbek Police.
What on earth possessed me? I was raising money for ActionAid. The children at my school had raised vast sums of money in support of this venture, and the school in India was looking forward to my arrival. How could I let the children down? So I pedalled on.
And what people I met! They are the true delight of this trip, mostly charming, sometimes reckless, occasionally threatening, always unpredictable, and forever inviting me to be up for the challenge of entertaining them, in one instance by dancing in front of a packed stadium, in another by eating sheep's brains in a local night market.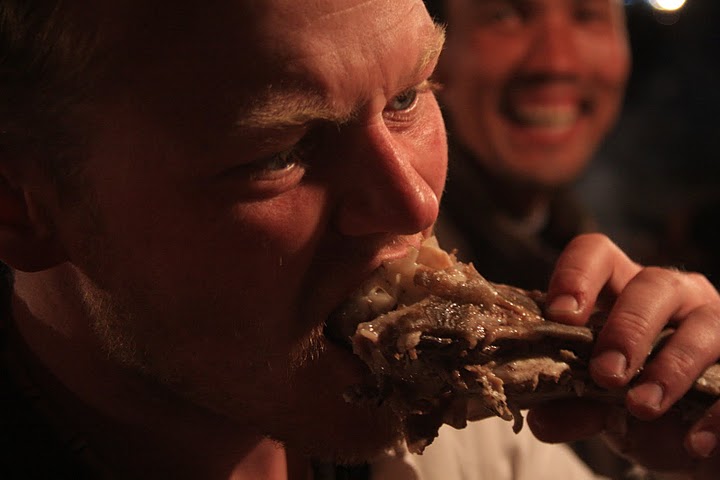 After six months' cycling, with a fat lip, tattered clothing and a bike that looked like it had been run over by a soviet tank, I rolled into Chembakolli on my 31st birthday – 20 years since I first dreamt up the idea.
I was greeted by a carnival of people playing drums, singing, cheering, waving flags and banners saying 'Happy birthday'. I wanted to be articulate, to thank them for this tremendous welcome, tell them my adventures, pass on messages from the children in England.
All I could do was crouch down and cry. Tears of joy were rolling down my cheeks. I'd lived my dream.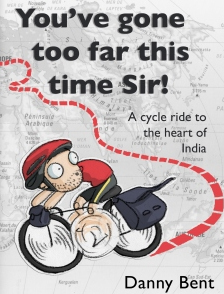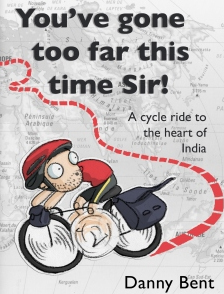 Danny wrote a book on his adventures and is now planning to become the first person to cycle to the North Pole.
If you'd like to buy Danny's book or hear of his previous or next adventures please visit www.dannybent.com