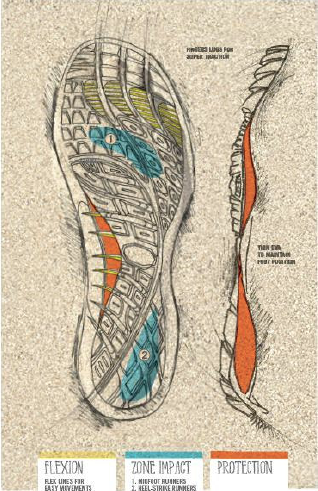 "YOUR feet will take time to adapt," says the literature accompanying Merrell's latest foray into making 'Barefoot' trail shoes.
The idea is to build up doing activities wearing these trainers and listen to our bodies. For those first few runs our feet are going to feel pretty different to what they usually do.
While we've been encouraged to wear trainers with more shock absorption there's now a return to running how humans did in their barefoot days. Instead of us striking our heel first, the idea with the barefoot footwear is for us to touch the ground with our mid-foot – the results are stronger leg muscles, an improved gait and (hopefully) fewer injuries.
It's unlikely we want to run completely barefoot so the attraction in these trainers from Merrell are that they have a Vibram sole to still protect the foot and help maintain its shape. So if you're finding yourself intrigued by the latest craze in barefoot running then these might be a good place to see if it's for you.
For men, try the Trail Glove and for women, the Pace Glove. The Merrell Barefoot is available to buy now, but only from the Merrell website at the moment: http://www.merrell.com/UK/en/Barefoot_Collection
Here's what Merrell has to say about the concept in this short video: