BEFORE we go in to what's new for AW15, it's worth looking at what the Jack Wolfskin brand is now all about.
The brand has certainly boosted the number of stores in the UK, especially over the past three years, and it's fair to say it's becoming more well known. But if you go to Germany, Austria or Switzerland, then you'll see that Jack Wolfskin is the No.1 outdoor brand. It's also No.3 in China. Quite a surprise.
"The firm originally started out making backpacks in 1981," explains Simon Kelly, Jack Wolfskin's Training Manager UK & Ireland. "There were about 200 different designs and the company moved forwards from there."
Turns out the name 'Jack Wolfskin' came about after the founder visited Canada. Here he saw the name 'Wolfskin' and then chose 'Jack' after hearing about Jack London, the author of 'Call of the Wild' and 'White Fang', both adventure novels set in the Yukon, Canada during the 1890s Klondike Gold Rush. He also felt it was an everyday name that everyone could relate to. Of course, it also helps that the wolf is a symbol of an independent, free life and you'll see the 'paw print' logo used throughout a lot of the products.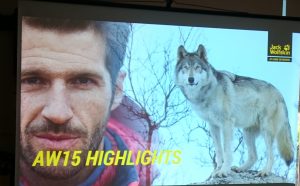 Which brings us to 2015, some 34 years since the brand was founded. Jack Wolfskin's strapline is 'At home outdoors' and the brand says its mission is to come up with clothing that makes us feel at home even in the worst of conditions.
The company has just got a new CEO, a lady called Melody Harris-Jensbach, who has previously worked at Espirit and Puma, and it's clear she is bringing a real sense of creativity to the brand.
Jack Wolfskin took us to the Peak District to introduce the new range. We stayed in the Barns at Alderlee, a stone's throw from the Roaches and ate in the Lazy Trout pub.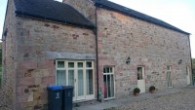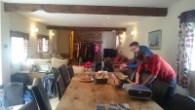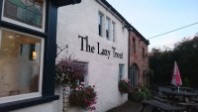 Everything we mention here is available to buy now.
NEW FOR 2015: DOWNFIBER
"You're going to see a lot of hybrid insulation in this season's clothing," explains Simon as he hands out the new AW15 catalogue. "And the big technology that we have launched for 2015 is DOWNFIBER"
Jack Wolfskin uses DOWN in some products and it also uses a synthetic version, called FIBERCLOUD in others. So the new DOWNFIBER is made of 70% FIBERCLOUD and 30% DOWN.

Down + synthetic fibre = DOWNFIBER
Simon explains: "The aim of DOWNFIBER is to give the best of both worlds, so there's the warmth of down but then the water resistance of the Fibercloud."
So the beauty of DOWNFIBER is that it retains heat even when its damp, which leads us nicely on to one of the first items of kit to use it – the TROPOSPHERE JACKET M. What we're looking at with this is waterproof shell jacket with body-mapped areas of DOWNFIBER. Effectively it's a waterproof down jacket, the kind of thing you can wear in the rain, snow, wind and cold, so any standard day during a British winter then!
"The Troposphere is designed for active wet conditions," says Simon. "One of the things we've been looking at in our clothing is the feel of the face fabric and we're moving away from the crisp-packety nylons to softer fabrics that are just as durable."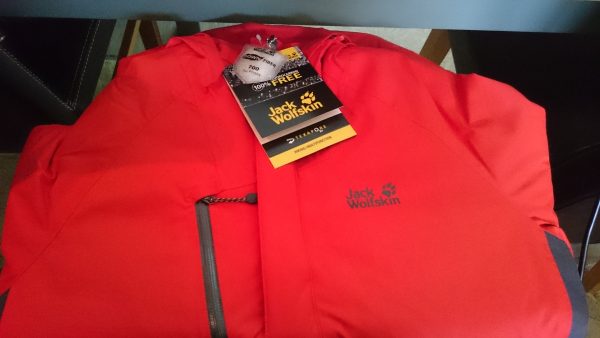 Jack Wolfskin is the first to bring a waterproof down jacket to market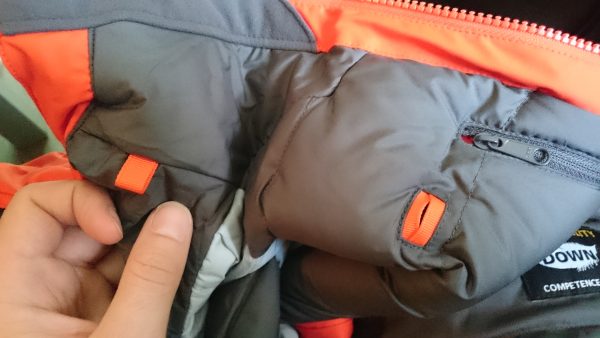 Even has loops to run headphone wires through…
He's right. The shell is soft to the touch and if I hadn't already had experience of Texapore (I've worn the High Voltage jacket for two years now) then I'd find it hard to believe that it would stop the rain getting through. "None of those crisp-packet like waterproofs anymore," adds Simon, seeing the expression on my face.
The softness is because of the TEXAPORE waterproof fabric that Jack Wolfskin developed back in 2013 as an alternative to others on the market (i.e. Goretex). There are four performance levels for Texapore. The O2+ level that's used in the Troposphere Jacket M is one above the basic level. The other two are INFINITY and HYPROOF.
When you open up the jacket you can see the body-mapped areas that are filled with DOWNFIBER (in dark grey). Even the hood has some in it, so wearers get some extra warmth when the hood is up. The light grey parts of the jacket are filled with MICROGUARD which is another synthetic insulation (originally used in sleeping bags). There are very long venting pit zips for the times when you might get a little bit too warm wearing it (!). There are even internal fleece cuffs to stop the cold from coming up the sleeves. The hip pockets are fleece lined and the zips are YKK aquaguard.
As Simon says: "There's an awful lot going on in this jacket. You've got that balance of insulation and waterproofness, so as far as this goes for wearing in the UK, it'll cope with pretty much everything, we're talking minus temperatures."
Priced at £150, it's affordable, but we need the weather to turn colder (and for it to rain) to give it a full review/verdict.
Other items with DOWNFIBER in them this season include the TROPOSPHERE 3IN1 JACKET, the TERRENCEVILLE JACKET and the ISPO Award-winning TEXAPORE DOWNSHELL TEC JACKET M which has real down and is 100% waterproof. It's pricey (£550) but the Downshell Tec is a true all-rounder for winter adventures in deep snow (there's a detachable snow skirt and a ski pass pocket).
THE 9IN1 CONCEPT
Jack Wolfskin's 3IN1 jackets have been very popular for a number of years and if you browse through this season's catalogue you'll see the word 3-in-1 on pretty much most pages. The idea is the inner fleece/down jacket can be worn on its own, as can the outer jacket or both can be worn at the same time (hence the 3-in-1). For this season there is now a 3IN1 pair of trousers; Jack Wolfksin has taken its best selling Activate pants and put removable thermal inner trousers in them (made of stretch fleece). The inner trousers can be worn on their own, the outer pants can be worn alone or both can be put on at the same time for maximum warmth. Team the Activate 3IN1 pants with one of the 3IN1 jackets and you're looking at nine different combinations – something Jack Wolfskin demonstrated in a video showing the work/heat levels of someone hiking up a peak to then ski down it the other side. The liner is secured inside by a loop of fabric and a press stud. I'm not that taken on the concept as using base layer leggings does the job already, but those filled inner trousers might be ideal for wearing in a bunkhouse or tent or for use as a set of pyjamas.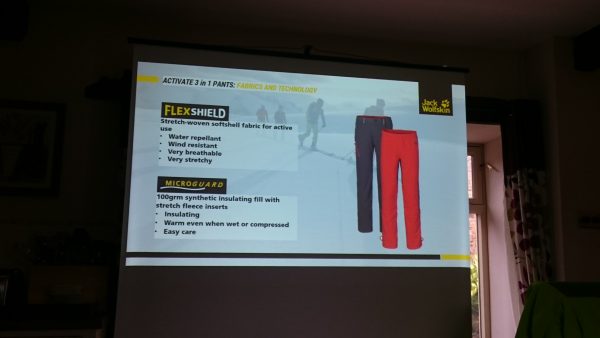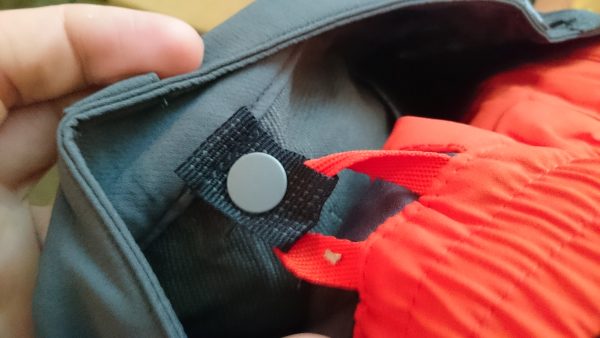 Fleece inner trouser clips on to the inside of the Activate pants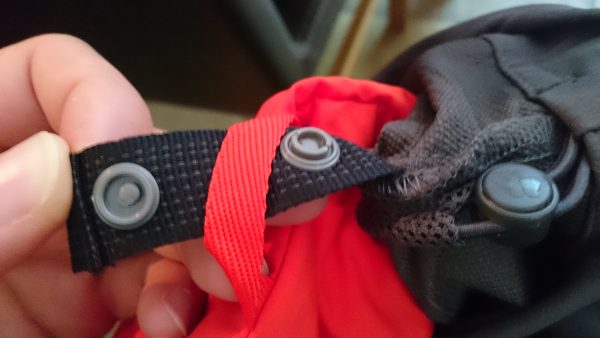 SOFTSHELLS FOR ALL SEASONS
Softshells are pretty well accepted by the outdoors community now and Jack Wolfskin has plenty to offer. The top-line alpine piece this season is the NUCLEON STORMLOCK JACKET. Jack Wolfskin gave me the lime green version (featuring bright pumpkin coloured cuffs and zips) but there's a black version with silver grey and yellow flashes which I prefer. The Nucleon is made of Jack Wolfskin's STORMLOCK SOFTSHELL and FLEXSHIELD soft-shell materials. To all intents and purposes it looks just like a hardshell, has a very nice cut and fit. One of the real nice additions are the snow cuffs with thumb loops, making this feel like you really could go up above the snow line on a blue sunny sky day. I'd quite like to try this out for skiing. I've already used it for climbing at the Roaches with others who were invited to Jack Wolfskins' AW15 test day. The ladies were given the PROTON STORMLOCK JACKET to try out, which doesn't have a hood, and the feedback from them was good.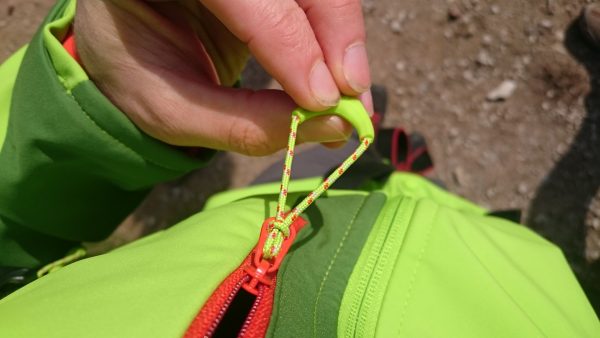 Easy to pull zips on the NUCLEON STORMLOCK JACKET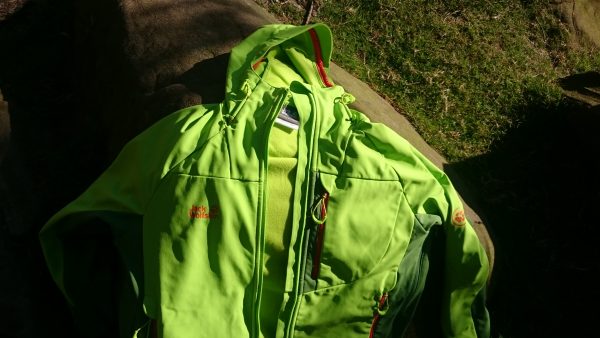 The lime green colour might not be everyone's cup of tea, but first impressions suggest this will be one of the season's best soft-shell jackets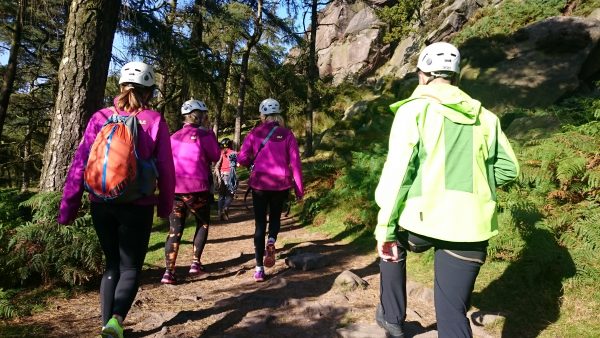 Girls wearing the PROTON STORMLOCK on the way to the Roaches
SEAMLESS BASE LAYER
Jack Wolfskin has put some work into their manufacturing processes – and they've managed to make a base layer using a single weave. While the new PASSION TRAIL SEAMLESS baselayer has two seams (they say it's seamless as opposed to being sleevefree) you really can see that it's been stitched together in almost a one-er. It's hardwearing, as my rubbing up against the gritstone of the Roaches proved; it's 76% polyamide which'll be why. There are some stripes on the rear that are reflective, as is the front logo and the paw print on the shoulder, giving a little bit of visibility if you're running in this at night. I have to say that I didn't really like the dark pine/black lines running around the arms or on the rear across the shoulders. I can see why they are there. The idea is it separates the different types of weave. My personal preference is to wear plain tops, so I think the Passion Trail Seamless would look better in one colour with the two seams in a contrast colour. Or I'd leave the lime green option well alone and go for the black version. Other than that, I really love the texture change in the weave on the tops of each shoulder (diamond-shaped) and it has a thickness and strength that you just don't get with merino-wool base layers. It wicked away the sweat from climbing in autumn sunshine extremely well. It also has silver ion anti-odour treatment. Well worth checking out.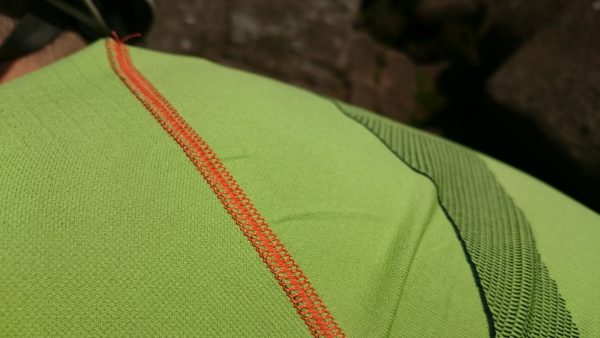 Spot the texture changes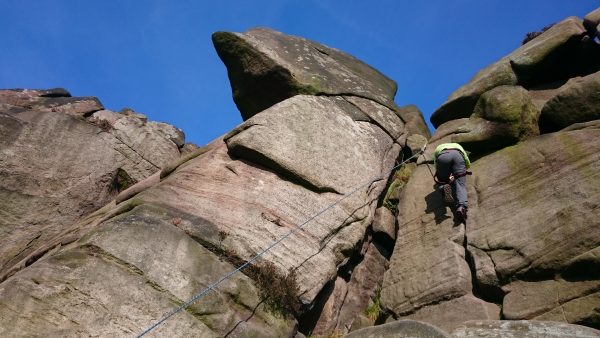 Wearing the Passion Trail Seamless 
ACTIVE WINTER SPORTS PACKS
Need a pack for winter trail running or skiing? Of course you do and this is exactly why Jack Wolfskin has come up with the ROCK SURFER 18.5.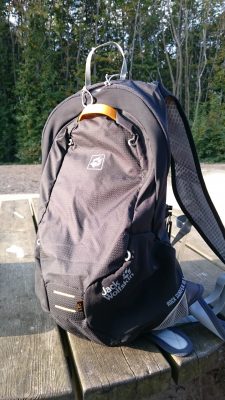 For a small daypack, it is packed with features. It has the FLEX MOTION suspension system, holds a hydration bladder, a clip to hold a light, has an inner zipped pocket including a netted area and a keyclip. There are padded cells next to your back so it allows some air to circulate to minimise sweating. It even has a rain cover that unfurls from a zipped pocket hidden in the base. Best of all is the stretchy waist belt with velcro that helps you get this really secure for active sports. There's a helmet attachment that loops on the back too.
The temptation with a small pack like this is to try and squeeze in a lot and Jack Wolfskin have realised this and put in a line of stretchy fabric around the zip so it doesn't pull the seams apart; a clever touch. I've used the pack twice already; first for mountain biking around Bedgebury Forest and secondly on a trail run. 25.5-litre and 30.5-litre versions are also available.
FINAL THOUGHTS
I've only just skimmed the surface of what the full Jack Wolfskin AW15 range has to offer. My advice is to get hold of the Autumn/Winter catalogue, because it's a work of art.
There is some stunning photography showing the clothing and equipment in use and everything new is clearly marked as being new. It says 'CAN YOU FEEL IT' on the front cover. Well, whether you just thumb through it while nursing a coffee and a cinnamon swirl or whether you go in store to try some Jack Wolfskin kit on for yourself, we can guarantee that you will feel some interesting fabrics and textures that you can't find anywhere else.