Sweden's Skåne region is the southern part of the country and it doesn't get the exposure it deserves, particularly from an adventure standpoint.
"Most people and tourists head north for the mountains," writes the guide at Visit Sweden in an email to me. "We want people to see that Skåne has plenty to offer." And this is exactly why I've come here, to find out what kind of outdoor fitness opportunities there are.
Reaching Skåne from the UK is super easy – and why you might consider jetting here for a weekend. You actually fly to Copenhagen in Denmark first and then take the train across the Oresund Bridge to Malmo (the one made famous by the TV series 'The Bridge'). From Malmo you can hire a car and reach all of Skåne's wonders with a two to three hour drive. In fact, Skåne has some of the most diverse terrain in Sweden; there's coastline, pastureland, jagged cliffs, beaches, beautiful forests and vibrant city life.
One thing adventure overs visiting here should know about is the Swedish right of public access. The expression 'allemansrätten" which means 'all man's right' and it means you can go wherever you want providing it's not on somebody's private land. Of course this opens up huge opportunities for hiking and cycling/bikepacking (both on and off road). Add in the coastline and there's plenty to keep sea kayakers and open water swimmers extremely happy too.
For my trip, I was based at Örtofta Castle about an hour's drive north of Malmo. Here the owners still live in part of the castle, but they've opened up some of the other rooms to guests, letting you get a feel for Swedish history as well as having something a bit different to stay in. Over the next few days I'd be fishing, volcano hiking, staying in a nature hotel, tree climbing, going on a cheese walk, a bat safari and a boat trip to an island called Hallands Väderö.
Local maps are easy to get hold of (and are free and even waterproof). For hikers, there is the Skåneleden Trail which is more than 1,000km long and divided in to 5 separate trails (called SL1, SL2, SL3, SL4 and SL5). There are simple campsites along the trail (some with toilets) and orange signs mark out the way. There's even a website www,skaneleden.se to view maps and get latest updates. The schedule for me included starting out with fishing at Björk's Ringsjön Fish Shop & Smokehouse (www.bjorksringsjon.se) and then I'd be hiking part of SL3, over ancient volcanoes to the Nyrups Naturhotell.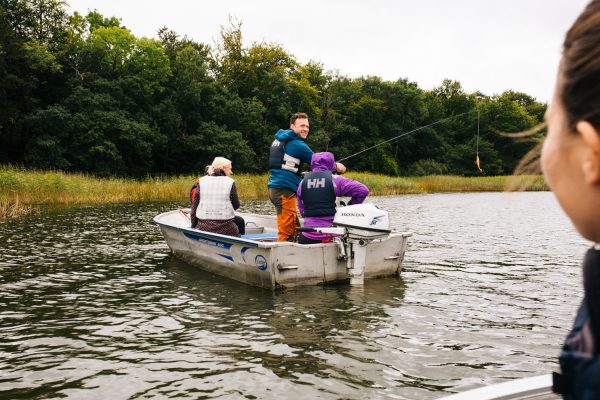 Ringsjön Lake is the second largest in Skane and at Bjork's you can hire a small motorboat and head out on to the lake to fish for either pike or perch. The fishing is a surprisingly good workout, especially if you have a 10lb Pike wrestling with you on the end of the line. Afterwards, I was shown how to skin and fillet the fish I'd caught and these went in the backpack to cook later that night.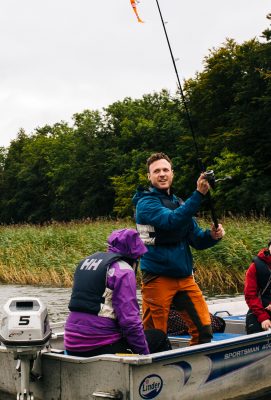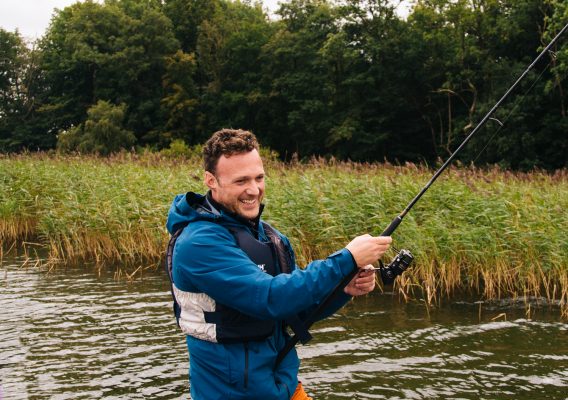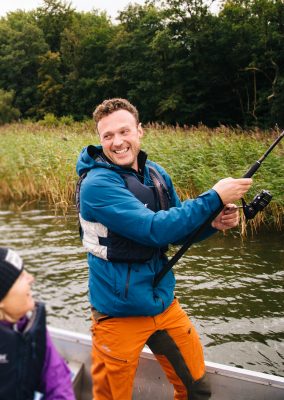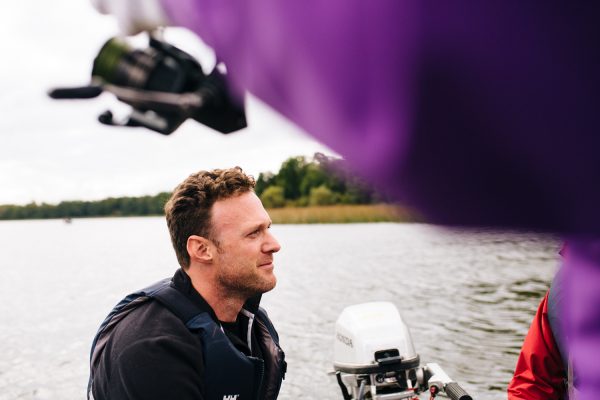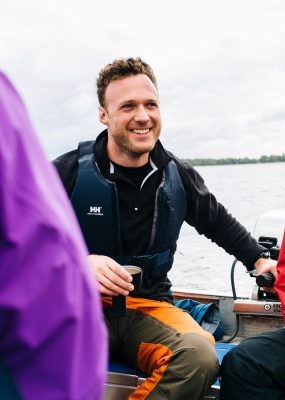 After the fishing, I set off on a hike along part of the SL3 route. This area, called the Frostavallen recreation area, has ancient volcanoes and beautiful woodland. As you hike through you can spot the black volcanic rocks pointing up out of the ground. It was a short hike, around 10km or so, but it gave an appreciation of what the hiking trails are like in the Skåne region. The route brought us nicely to the Nyrups Naturhotell, which is a place where you can book for a weekend or even a week to stay as a family or a large group in yurts. It's overseen by Camilla and there is a central communal yurt called 'Alvan' with six other smaller yurts for sleeping in (I stayed in the one called Bäckhasten).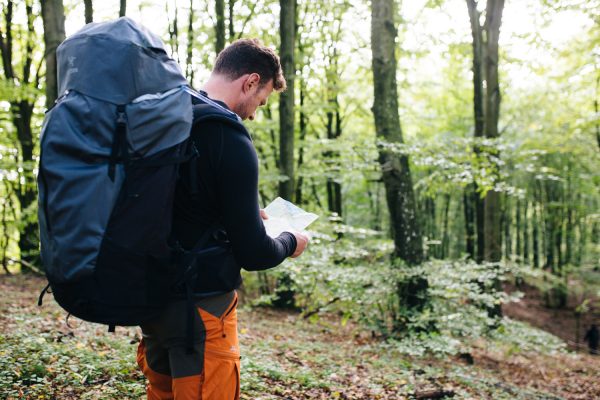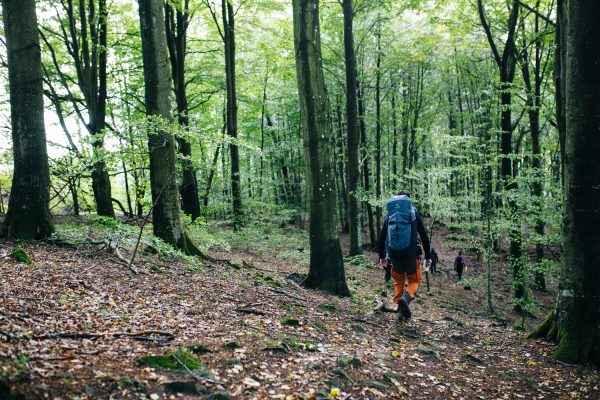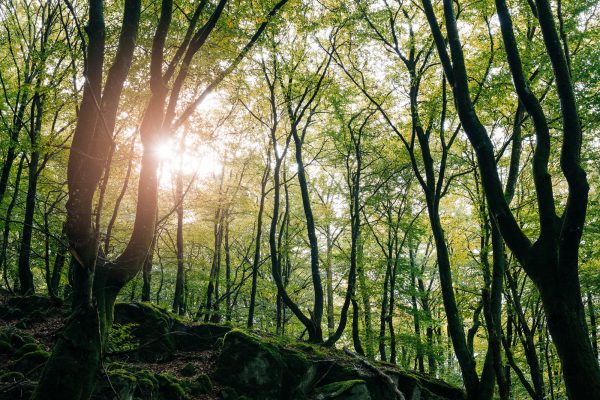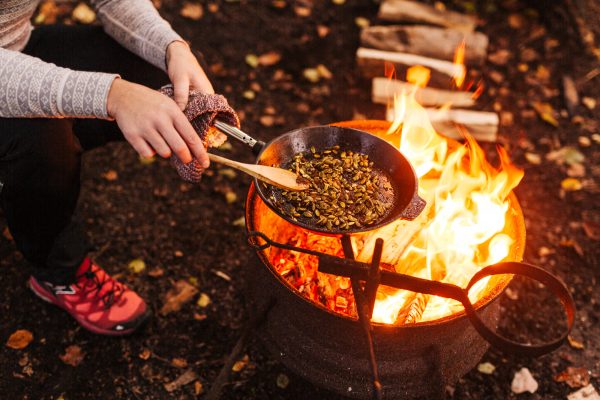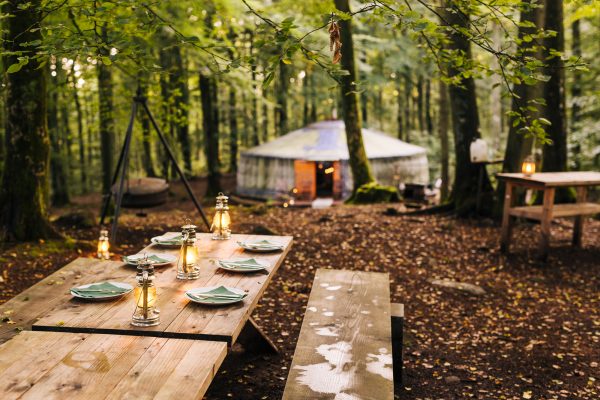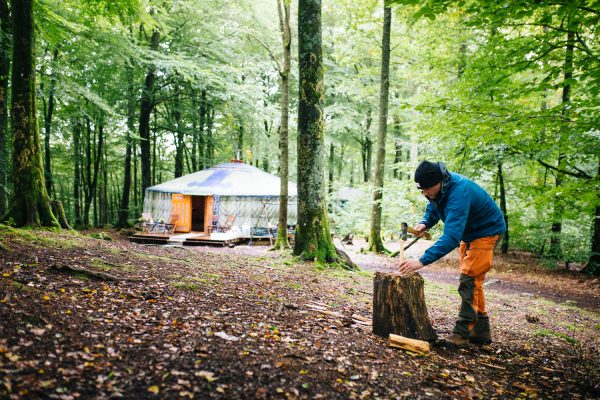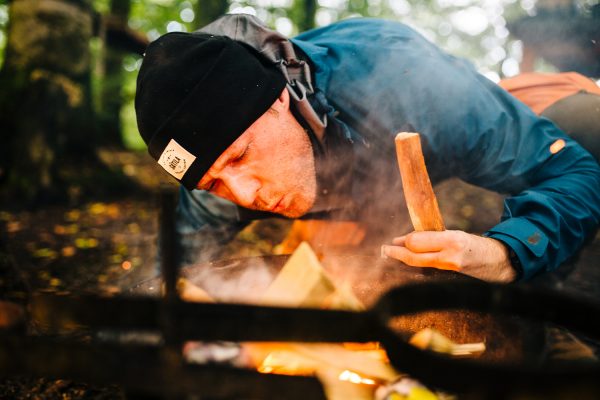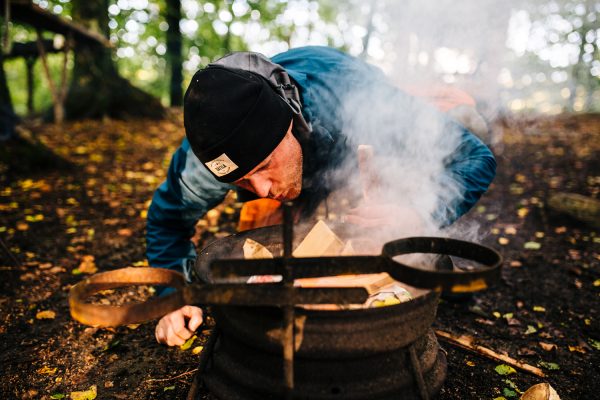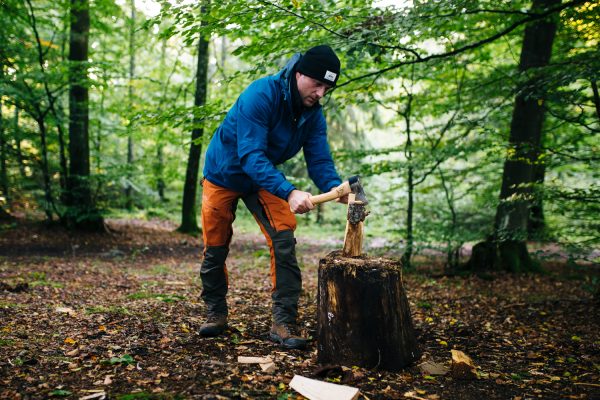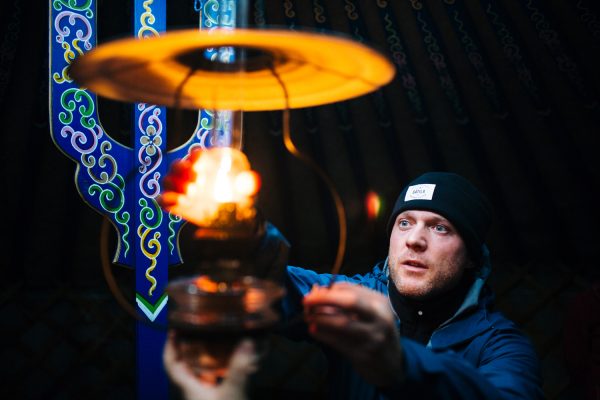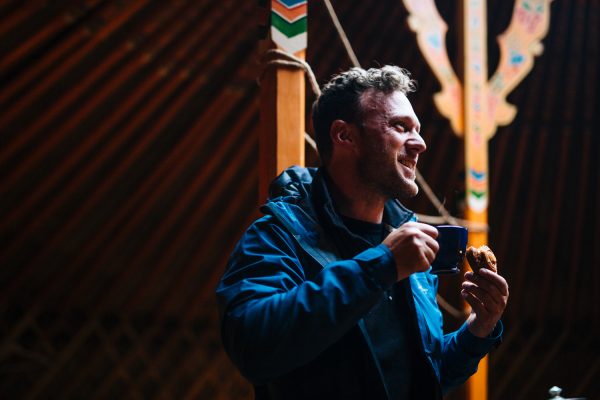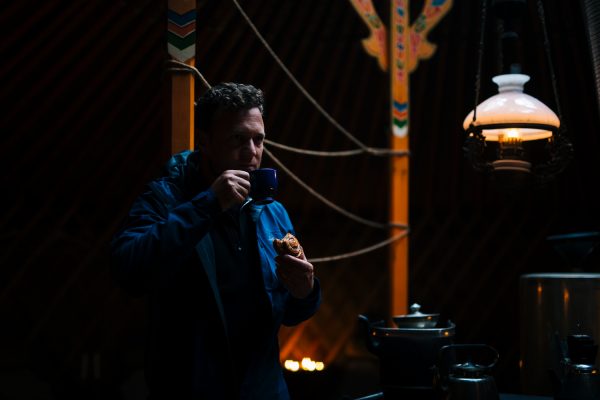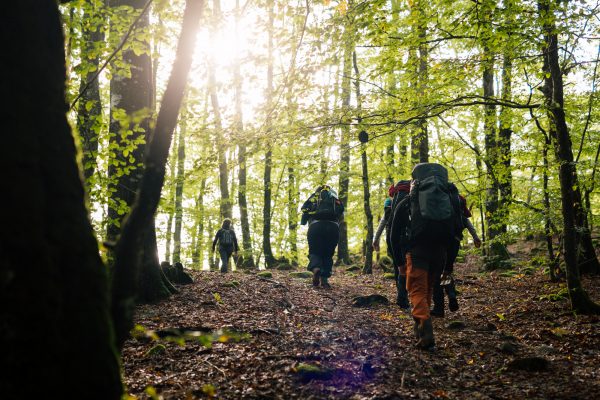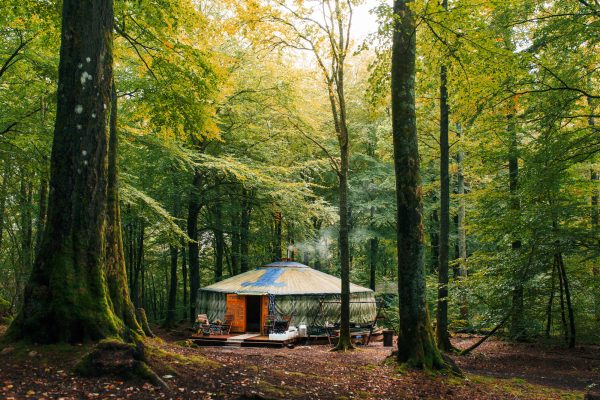 There is no electricity, running water, central heating or internet here, hence the name nature hotel. The whole idea is to switch off from the normal routine and remember that we're designed to live in amongst nature. Here at the 'hotel' (it isn't really a hotel at all), Camilla encourages teamwork and will place a selection of vegetables and other ingredients at mealtimes and get you to cook up your own feast, either using the stove inside or out on fires outside. At night, you make your way around using oil lamps and inside each yurt there is at last a gas heater if it gets a bit too chilly. But by the time you get in to bed, look up out of the small glass window in the top of the yurt and watch the comforting flicker of the oil lamp, you'll soon be fast asleep anyway.
Nearby is a small cheese factory, called Nyrups Osteria. Here you can see how various Swedish cheeses are made and go on a tasting walk in the woods where the host, Cecilia Timnet, will tell you a bit about how each one is made and also give you something nice to drink to wash it down. As walks in the woods go, this was certainly one of the most gastro I've ever been on, but it felt great to sit still and eat in the woods. Cecilia says: "I want people to not only taste the cheese, but to appreciate the forest too, so I always ask the group to stay quiet."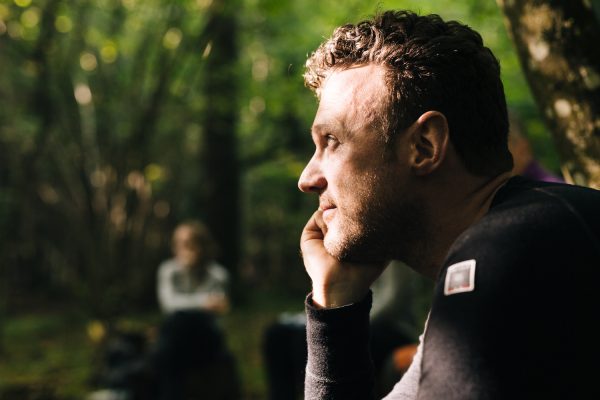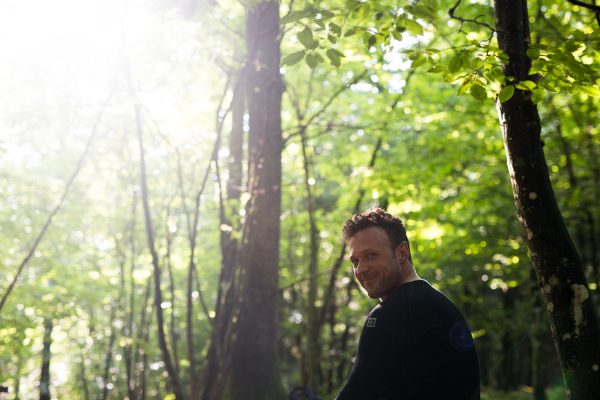 Just down from the cheese factory is the home of Embla träd, where Kristina Lexmüller shows you how to safely climb trees with ropes and set up hammocks high up in the branches. You can book for an afternoon or a full day, complete with a beautiful meal in her home as well as the biggest cinnamon swirls you'll ever see in your life.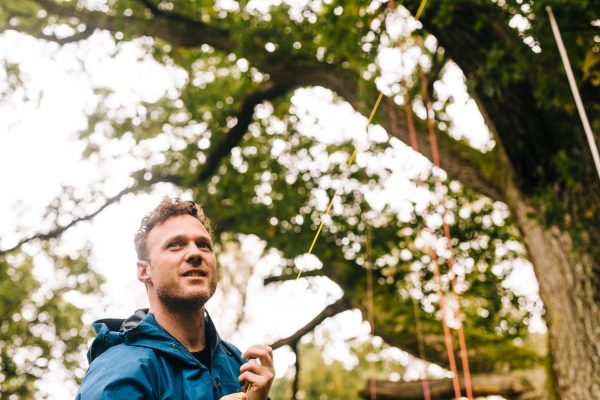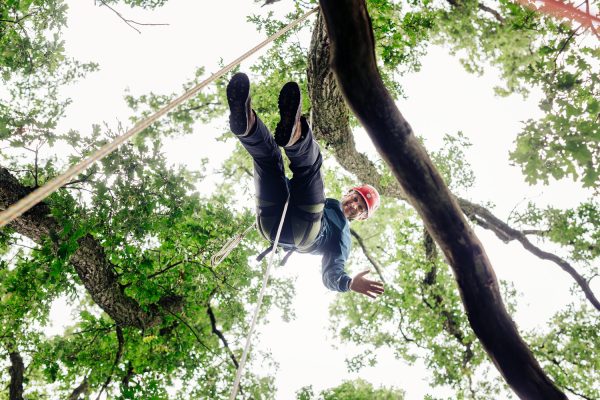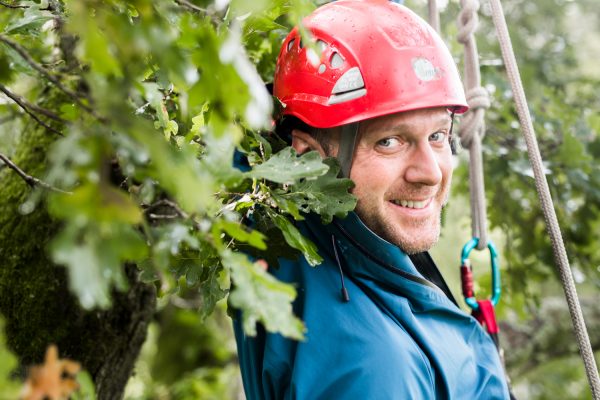 Later that night, in another first, I went on a Bat Safari. Local man and bat enthusiast Espen, arrives with an old suitcase (!) containing bat detectors (which we tuned in to 45kHz) and goes on to tell the group all about the different types of 'fladdermöss' in the Skåne region. We hear a few blips on the detectors as we wander around near the cheese factory in the dark, but that's not enough, so Espen drives us to a local town where we climb up inside the church to the top of its tower. With the lights turned off inside this 200 year old church, it's an eerie experience, especially when you start imagining the bats hanging upside down from the wooden rafters. We hear a few blips on the detectors and manage to see one crawling in between the brickwork, but we all feel disappointed. One of the group spots a dead one on the floor and Espen picks it up, opens up its wings and talks us through the different body parts. Again, this isn't adventure in a sports sense, but it certainly felt like an adventure and something different and unique. How many people can say they've been on a bat safari?
I have a final night in the yurt and we hike out of the woods to be picked up by bus and taken to the coastal town of Torekov. It's here when I really start to feel like I'm in Sweden and this nautical town really made my soul sing. Turns out it does this for many others and Hollywood stars are often seen here, enjoying the peac and tranquillity, breathing in the sea air and maybe even going for a swim. There's even steps leading down to eth water and bathrobed people stand on the wooden decking either waiting to go in or warming up after an dip. Our guide Ingrid says: "You just have to swim here," she exclaims. "You're not allowed to say it's too cold though. But afterwards you can walk to the bakery in your bath robe. Many hikers also choose Torekov as a final destination as a place to wash, recover and eat well after many long days out on the trail." Since going to Torekov, I've not stopped day dreaming about going back…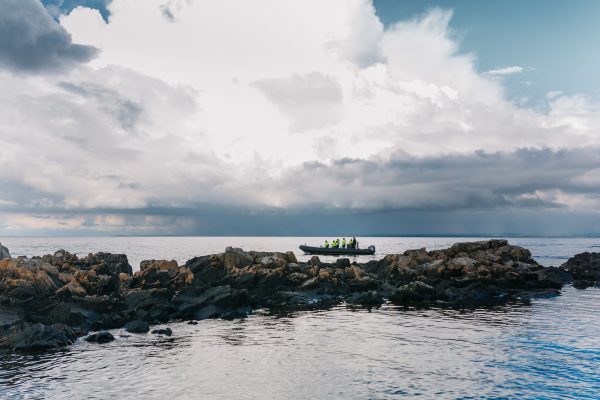 From Torekov you can make out an island on the horizon; this is Hallands Väderö and there's a ferry that can take you over to this stunning escape. No one lives on the island these days, it's a nature reserve just three squared kilometres in size, although there is a hostel and small museum in Kappelhamn. People come here, usually on a Sunday, packing a picnic and their swimming kit, jumping on the ferry for a day of lazing on the beautiful beaches, jumping off the rocks into the sea or to escape the summer heat in the beech tree forests. One of Sweden's biggest harbour seal colonies is here too and seal safaris by boat are offered by Väderötrafiken and SpritEvent.
From Torekov I then took a fast speedboat along the coast, past a craggy cliff known as Hov's Hallar, that appeared in a scene from Ingmar Bergman's film "The Seventh Seal". There is some pretty exciting rock climbing to be had here as well. We jump off the boat Kattvik and cycle along the remainder of the coastline up to Båstad. This small seaside town is only an hour's drive from Lamo and is home to the Sweden Open tennis tournament that has been held here each year since 1948. There are plenty of cafes and restaurants to choose from and out on the beach is a large hut where you can walk down into the sea and come back up in to it for a sauna.
I return back to Örtofta Castle for a final meal and to shower (after a few days living wild) and pack my things to take the return train journey back over the Oresund Bridge to Copenhagen. An added bonus of visiting Skåne is you can end a rugged adventurous trip with the beauty and luxury of Copenhagen before flying back to the UK.
Photos © Apeloga