Surfing at the beautiful Hainan Island in China.
HAINAN ISLAND in China is the location of this year's swatch Girls Pro surf competition this November.
Just two years ago nobody in the surf world knew what a beautiful tropical surf spot Riyue Bay in Wanning in China was. Surfing is still new and fresh in China yet already there is a Chinese surfer on the Swatch Proteam, a lass called Darci Liu, pictured below next to the Chinese flag.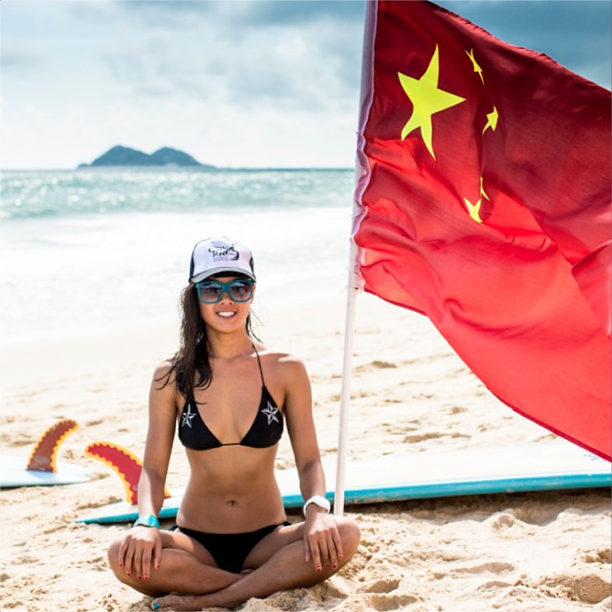 "In two years I've seen surfing grow tremendously and I appreciate what the Wanning Government and Swatch are doing to promote and encourage Chinese to learn more about surfing," says Darci. "I'm really looking forward to having Swatch and the friends I've made at the event return this year to join us all in Wanning for the SWATCH GIRLS PRO CHINA 2013."
www.swatchgirlspro.com