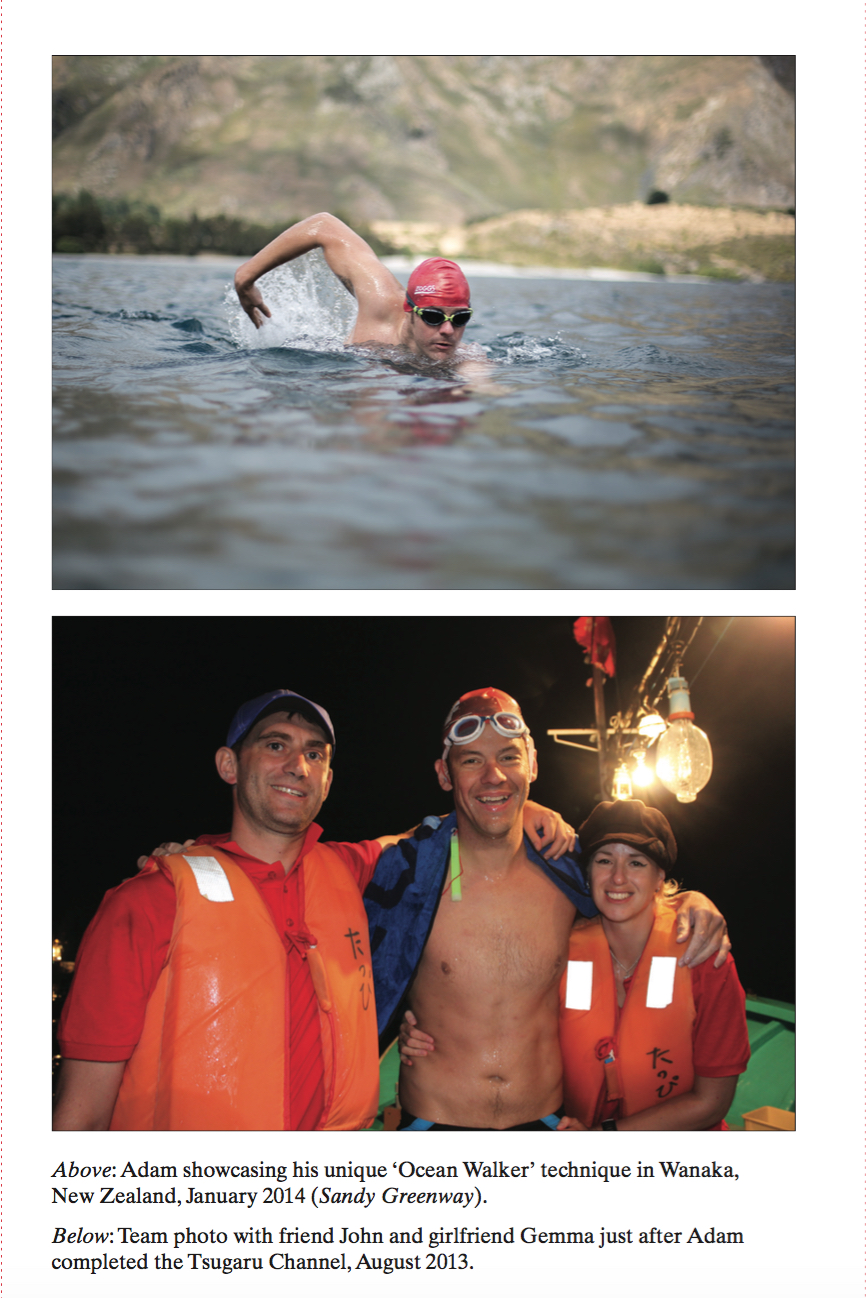 Did you know that only six people have swam the world's seven toughest ocean swims?
And Adam Walker is the only Briton to have completed the Ocean's 7 Challenge. He's also one of two people to complete it on their first attempt.
Something this big and epic deserves being read about, which is why Adam is releasing this book called Man Vs Ocean.
It's Adam's story of how he went from being a toaster salesman living in Nottingham to become the world's toughest Ocean marathon swimmer.
After his first Ocean swim in 2008, the British Channel, Adam ruptured a tendon in his shoulder and was told he would never swim again. Refusing to accept defeat, Adam created a new kind of swimming stroke, which he named the "Ocean Walker" that enabled him to complete the Ocean's 7 Challenge with his injury. He now teaches the technique to top athletes including tennis star Novak Djokavic and the UK's leading triathletes.
Adam made headlines more in 2014 when a pod of dolphins swam with him for four hours protecting him from a great white shark that was stalking him in the Cook Straight, New Zealand…there's more about this in the book.
You don't need an interest in swimming to be captivated by Adam's story, in fact anyone with a taste for adventure and a hunger to read about something new will take a lot away from this book.
Look out for an interview with Adam coming on Adventure 52 soon.
The book is out on Thursday 19th January for £8.99 (paperback).