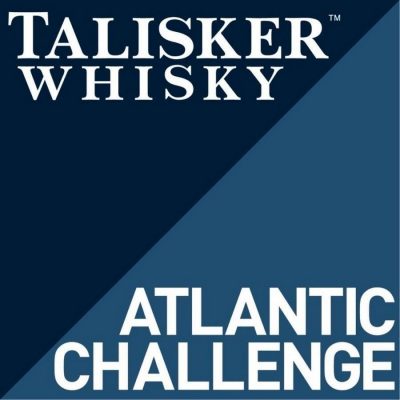 Starting today, 88 daring rowers are setting off from the Canary Islands and row across the Atlantic to reach English Harbour in Antigua.
The Talisker Whisky Atlantic Challenge invites people from all walks of life to take part, and while we've heard of the challenge before, we didn't realise just quite how big this event has become, with 28 teams taking part this year.
Teams are made up of solos, pairs, trios, fours and fives (for the first ever time) and each will row 3,000 miles across the Atlantic Ocean over 30 to 90 days, all raising money for their chosen charity.
Carsten Heron Olsen, CEO of race organiser Atlantic Campaigns, said: "This race is unlike any other, it's an incredibly challenging and enriching life experience for our rowers. Year in year out we are astounded by the team's achievements and feel privileged to be a part of their journey. The race demands discipline, training and extensive preparation and the rowers are rewarded for their hard work with the adventure of a lifetime."

Lisa Everingham, Global Talisker Marketing Manager, comments: "The Talisker Whisky Atlantic Challenge is home to wild spirits. It's about supporting and bringing to life the passion and unwavering connection that Talisker and these amazing individuals share with elemental experiences. The race is a truly unique experience and one that encourages the teams to switch off from their busy everyday lives, embrace the elements and rediscover what matters most. We can't wait to hear about their transformational experiences on the ocean."
There are a number of interesting stories in the 2018 fleet:
Team Row for the Ocean are campaigning to turn Exeter into one of the UK's first plastic-free cities, drastically reducing the amount of single-use plastics.
A pair from Denmark, team Wolfpack (pictured above), are two friends that are breaking free from the ordinary and urban monotony, and will be live streaming their ocean row.
The first Antiguan all-women's team and first ever all-black team to row across the Atlantic is called Team Antigua.
The Blue Rower is a soloist attempting to be the first New Zealander to ever row across the Atlantic..
To track their progress during the race, please visit: https://www.taliskerwhiskyatlanticchallenge.com/race-tracker/ and the @atlanticcampaigns Facebook page for live updates. FB/Instagram: @Talisker, Twitter: @TaliskerWhisky #MadeByTheSea
PS: As an aside, we got to see the Talisker whisky distillery in June 2017 when we visited the Isle of Skye. Talisker was founded by Hugh and Kenneth MacAskill in 1830, and the distillery has been in near-constant operation ever since right by the water's edge, hence the connection to the sea and the hashtag #madebythesea.
The Talisker 10 year old and Talisker Storm whiskies were recently awarded Double Gold at the 2018 San Francisco World Spirits Awards, while the Talisker 10 year old was also awarded Best In Category.