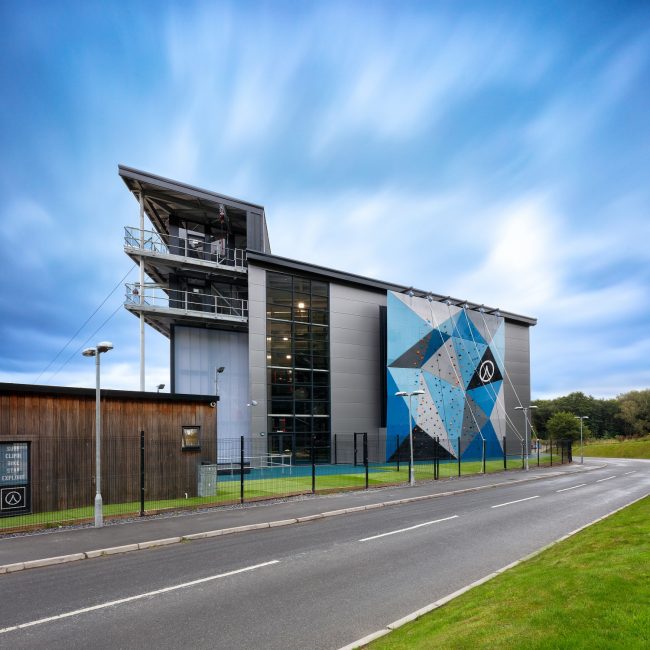 An ambitious £3 million extension of an activity centre at Adventure Parc Snowdonia in North Wales has just opened up. 
Called Adrenaline Indoors, it's right next to the existing surfing lake (Surf Snowdonia) and has climbing walls, a zip line and a leap-of-faith jump among other fun activities.
It's a striking building to look at too, designed by Pozzoni Architecture. The director of the firm, Martin Bransby, says the glass tower is shaped like the prow of a ship and has stairwell platforms that take you up to the outdoor zip wire. You can then ride on tandem lines over the heads of surfers and waves, to the other side of the Surf Snowdonia lagoon.
As well as climbing walls and slides inside, there is also a twelve-metre climbing wall on the exterior of the building (see photo right).
Andy Ainscough from Adventure Parc Snowdonia said: "We have already welcomed thousands of new visitors to Adventure Parc Snowdonia since we launched Adrenaline Indoors. It's a real landmark addition to Adventure Parc Snowdonia, and to the North Wales region as a whole."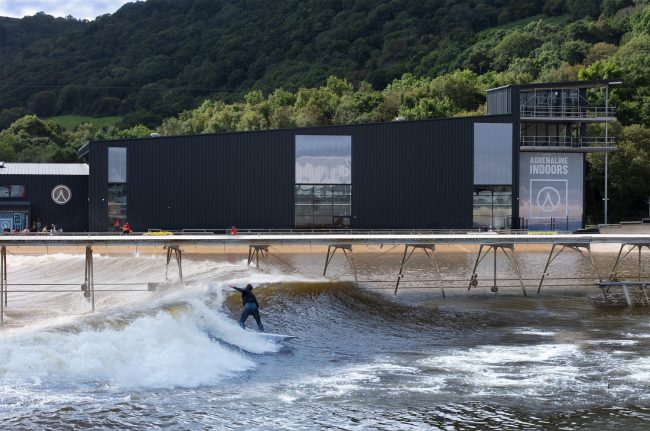 Photos by Tamara Shiner.