Peak Performance is a brand that we've covered before on Adventure 52, but there hasn't been anywhere in the UK where you can see the clothing up close and buy in store.
But now thanks to David Walton, a business man who co-owns a snow sports school in Morzine (PEAK Snow sports), there is now a pop-up Peak Performance store in Guildford from now until 30 April next year. And if the demand is high it might be able to continue running for longer.
The shop is at 6 Market Street in Guildford and is set over two floors, with clothing suitable for slopes to streets, bike to bar, work to workout.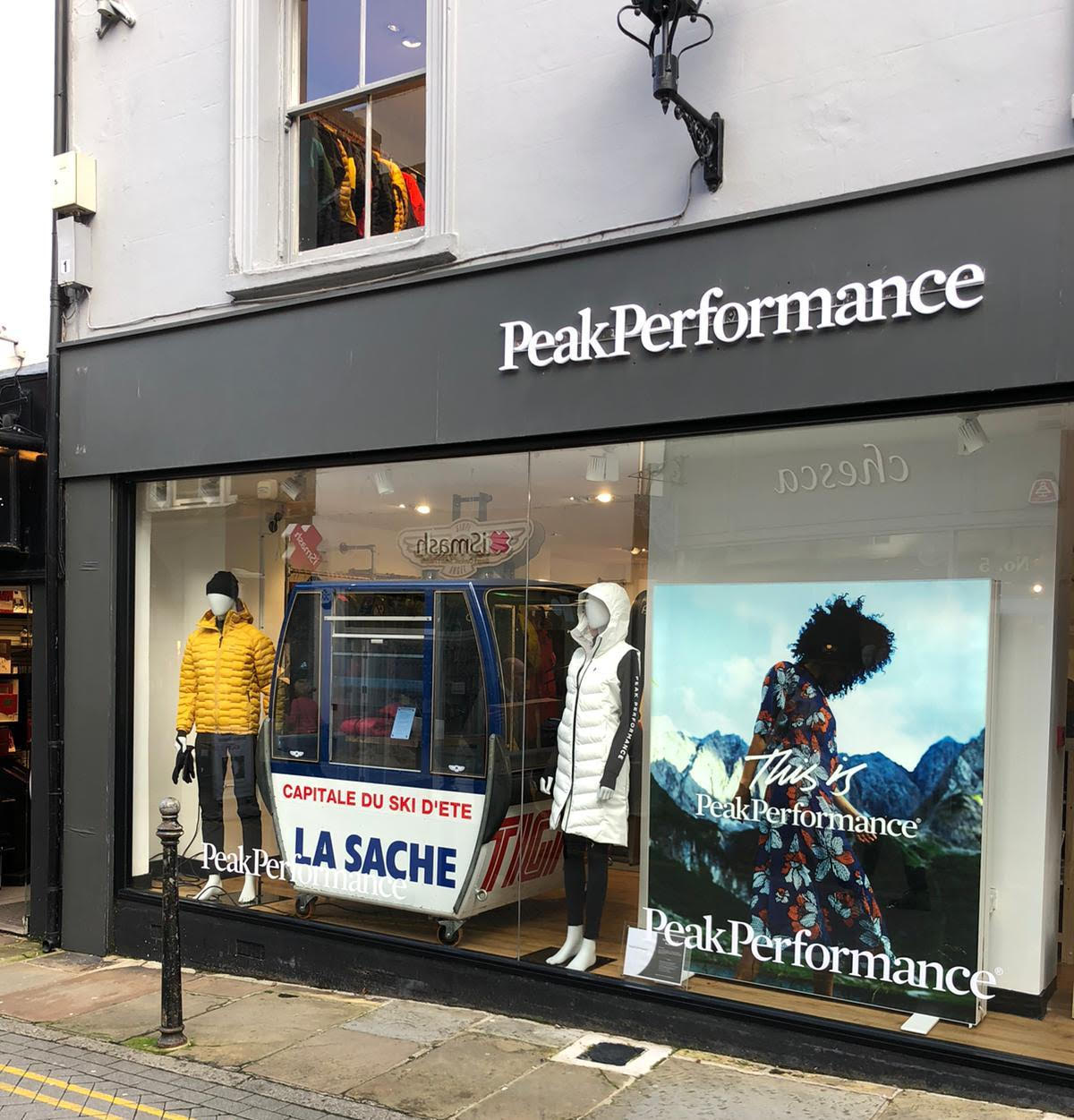 David Walton, Founder of the Peak Performance Guildford pop-up in 2018 and 2019 and Snow Sports school Director said: "We provide the ultimate destination for existing and new fans of Peak Performance to be able to browse and shop in one space. We have everything from active leisure-wear; ski apparel, urban and golf wear all under one roof. Or if customers can't make it into the shop, we've launched our online store (www.peakguildford.co.uk). I co-own a snow sports school in Morzine, France (PEAK Snow sports) and we teach lessons wearing Peak Performance ski-wear, 7 hours a day, 7 days a week which also means we're well placed to advise customers on exactly what they'll need for their upcoming ski trip."
Peak Performance was founded in 1986, by three friends who were avid ski enthusiasts. Together they identified a gap in the market for ski-wear that was a departure from the superficial and extravagant designs synonymous with the 80s. Their ethos then was to create a label that fused both design and technology – a vision which is still at the heart of the label today.
Fast forward ten years – Peak Performance ha embraced "The Great Outdoors" and has expanded its clothing range from skiwear to urban, outdoor, training and sportswear.
** PEAK PERFORMANCE POP-UP STORE**
6 Market Street Guildford, GU1 3AJ
www.peakguildford.co.uk
Mon – Fri 10am – 5pm
Sat – 9.30am – 6pm
Sun 11am – 4pm