Lhotse mountain is set among the Himalayas near to Everest and while people have skied down Everest, no one had done it down Lhotse before.
Which is why it made such an appealing adventure for Hilaree Nelson and Jim Morrison and an ideal opportunity for The North Face to launch its new FUTURELIGHT fabric (read more on that here).
As Hilaree Nelson explains: "The Lhotse Coulouir is just such a perfect line, being only truly visible from Everest gives it this mythical quality and it stoked this fire in me, in both of us – we just had to see if it could be done, but we knew we would need not just the right conditions, but the right team and we had it".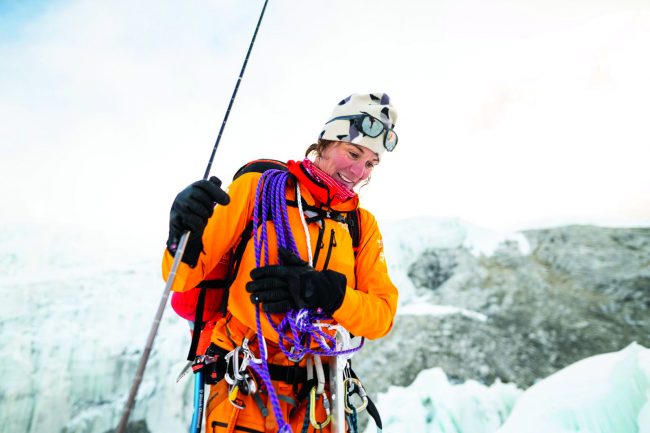 And so on September 30th, 2018, with the mighty Everest to their right, and one of the world's most sought-after high-altitude ski lines below them, Hilaree Nelson and Jim Morrison clipped into their ski bindings and prepared to drop in from the summit of Lhotse. Their remarkable ski descent was a world-first entirely captured on film.
The adventure first began at the end of August in 2018 and the expedition team consisted of two icefall doctors, two photographers, Dutch Simpson and Nick Kalisz and five incredible Sherpa to help guide, capture and support the attempt.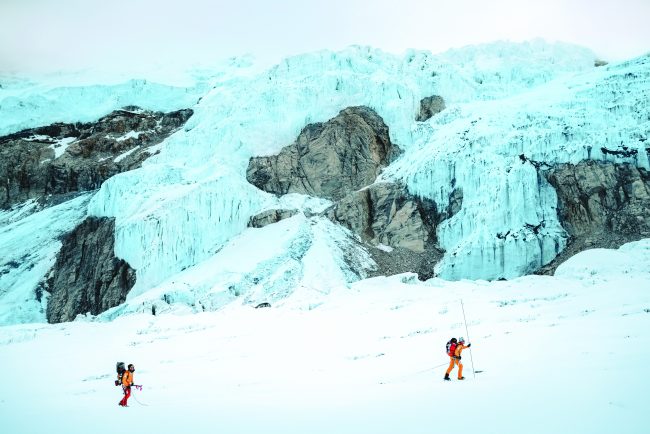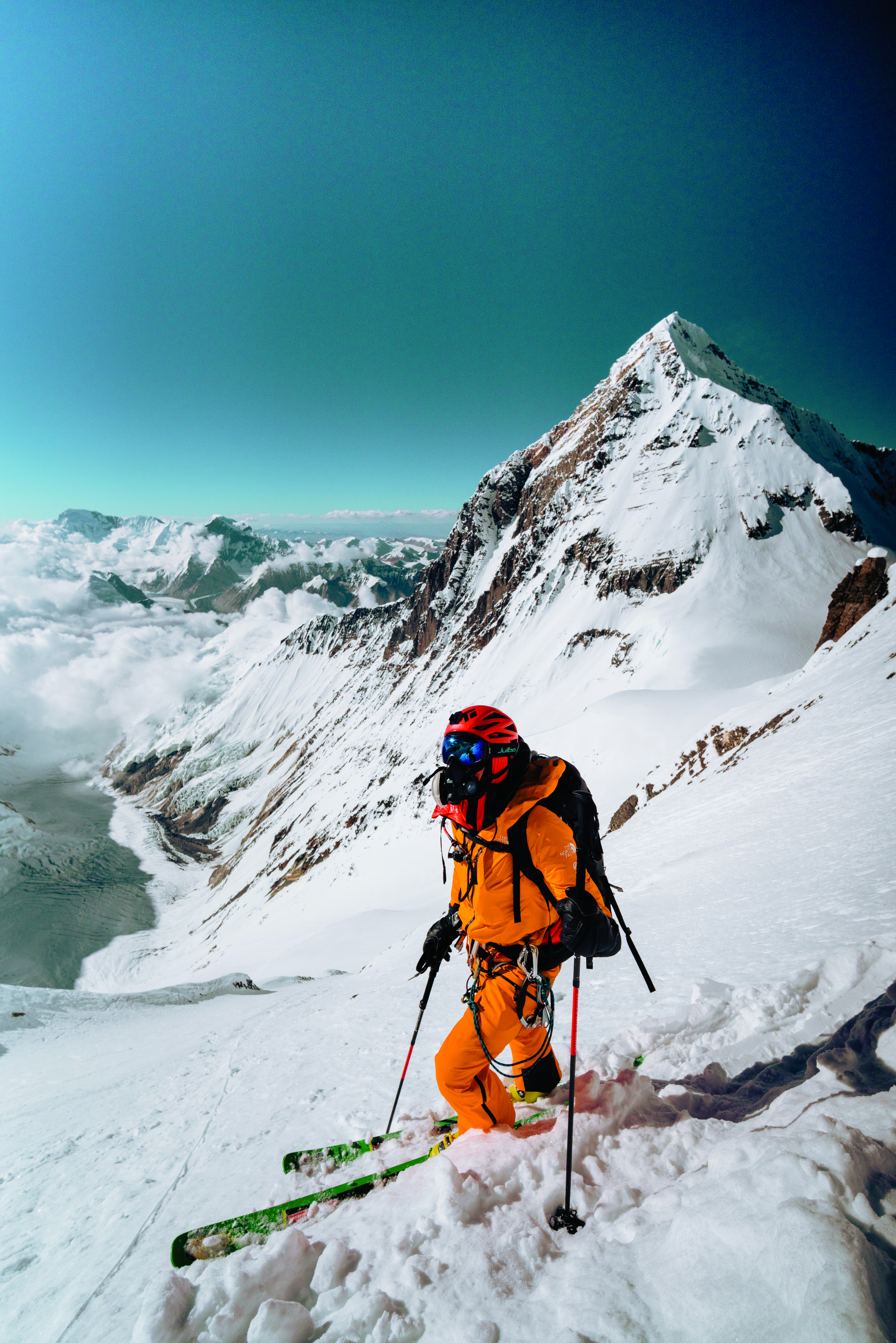 Because there wasn't the usual mass of expedition teams there, it meant that placing fixed ropes and ladders across the Khumbu glacier gave the small team a very tough job. And when a weather report gave them a clear but short window, the team knew they would need to move quickly for the summit attempt.
And did the new FUTURELIGHT fabric make it easier for them to move and become less fatigued because it is lighter to wear? Well, The North Face certainly believes that the increased performance and breathability of the waterproof gear became an integral part of the team's kit and Jim Morrison adds: "To make even two or three turns at that altitude is almost unbearably hard and so you have to be wearing gear that gives you the best chance to not only succeed, but allows you to be comfortable enough to take in that special moment, to savour it and never let it go".
To watch the full film and find out more about FUTURELIGHT follow @thenorthfaceuk on Instagram and follow www.facebook.com/thenorthface.europe on Facebook.
Find out where you can watch it on the big screen by following @europeanoutdoorfilmtour on Instagram.