In 1924, a Belgian/French explorer called Alexandra David-Néel, went on a trans-Himalayan trek to visit Lhasa, Tibet when it was still forbidden to foreigners.
Years later, in November 2017, modern-day adventurer, Elise Wortley (woman_with_altitude) replicated Alexandra's very same trek in the exact conditions Alexandra would have encountered in 1924.
This meant doing the walk in similar clothing to what Alexandra wore and Elise's backpack was made out of an old chair and her clothes matched what a 1920s woman would have worn. It became a true experience of what it was like to push yourself as a woman in the early 20th century.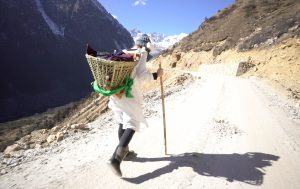 Elise explains how she came up with the idea: "I first read Alexandra's famous book My Journey to Lhasa when I was 16, and I could never get her story, and what she managed to achieve out of my head. She must have had so much strength, physically and mentally to journey through Asia for 14 years, but more so to walk away from her life in Europe. I decided that to properly do her journey justice, I would carry with me and wear exactly what she would have in the early 1900s. This means no modern trekking equipment whatsoever!"
Elise says: "The aim of the expedition was to raise awareness of women's rights in travel, encourage others not to be afraid to take on a challenge, highlight female leaders and prove how hard Alexandra's journey really was back in the early 1900s. I want to show that women were, and still are, at the forefront of adventure and shaping the way in which we travel."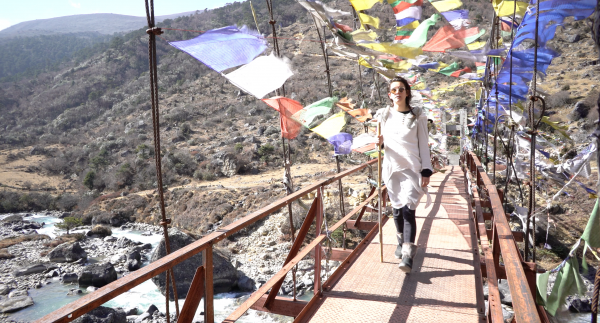 Elise has released a short film about her adventure to coincide with International Womens Day. And her extraordinary journey has raised money for the charity Freedom Kit Bags. These Freedom Kits are filled with reusable sanitary products. They are delivered to women and girls in rural and low income areas of Nepal, helping to end cultural taboos around menstruation. Social stigma in these communities often results in women being excluded from daily life, and young girls not attending school. You can find out about the cause and how to donate here.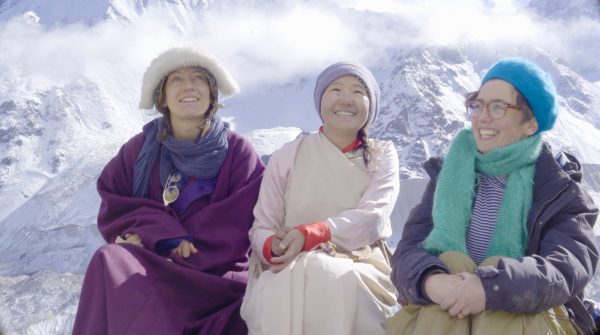 Elise hopes that she will inspire other women to take solo expeditions and push themselves to see what is possible too.
As well as raising money for an amazing women's charity, my main motivations to do this expedition were to highlight the roles of women in adventure travel, and to show that women have always been at the forefront of adventure. I also wanted a focus on female guides around the world as well as trying to inspire as many other women as I can to put themselves out of their comfort zones and take on a challenge, whatever that may be to them.  This is why it was really important for me to keep the team female where I could."