The new 'outdoor collection' from Holistic London has just been announced and consists of three outdoorsy aromas – Meadow, Forest and Firewood.
The candles are made with high-quality essential oils and eco-friendly soy wax. Each is 180ml in size and will burn for 40 hours.
The Meadow one smells of roses and lavender fields, the Forest one evokes the calm and purity of a Nordic forest and the Firewood one evokes the wilderness of outdoor life.
Firewood – evokes the smell of the outdoors
Forest – evokes the calm and purity of the Nordic forest
Meadow – evokes the smell of lavender and rose fields
We were sent the 'Firewood' candle to try out. It arrives in a neat cardboard box, and is well padded to protect the glass jar. The candle is in a canvas drawstring bag with the 'Holistic' logo on it which is a nice touch. The lid unscrews and can be put back on when it's not in use to retain the scent. While it's called Firewood, it's not a smoky fire scent, instead it's more of a pine cone aroma, and you can tell that this comes from essential oils, not from chemicals. There's a thick wick and when it's burning, the candle throws out a strong aroma which fills a room very nicely.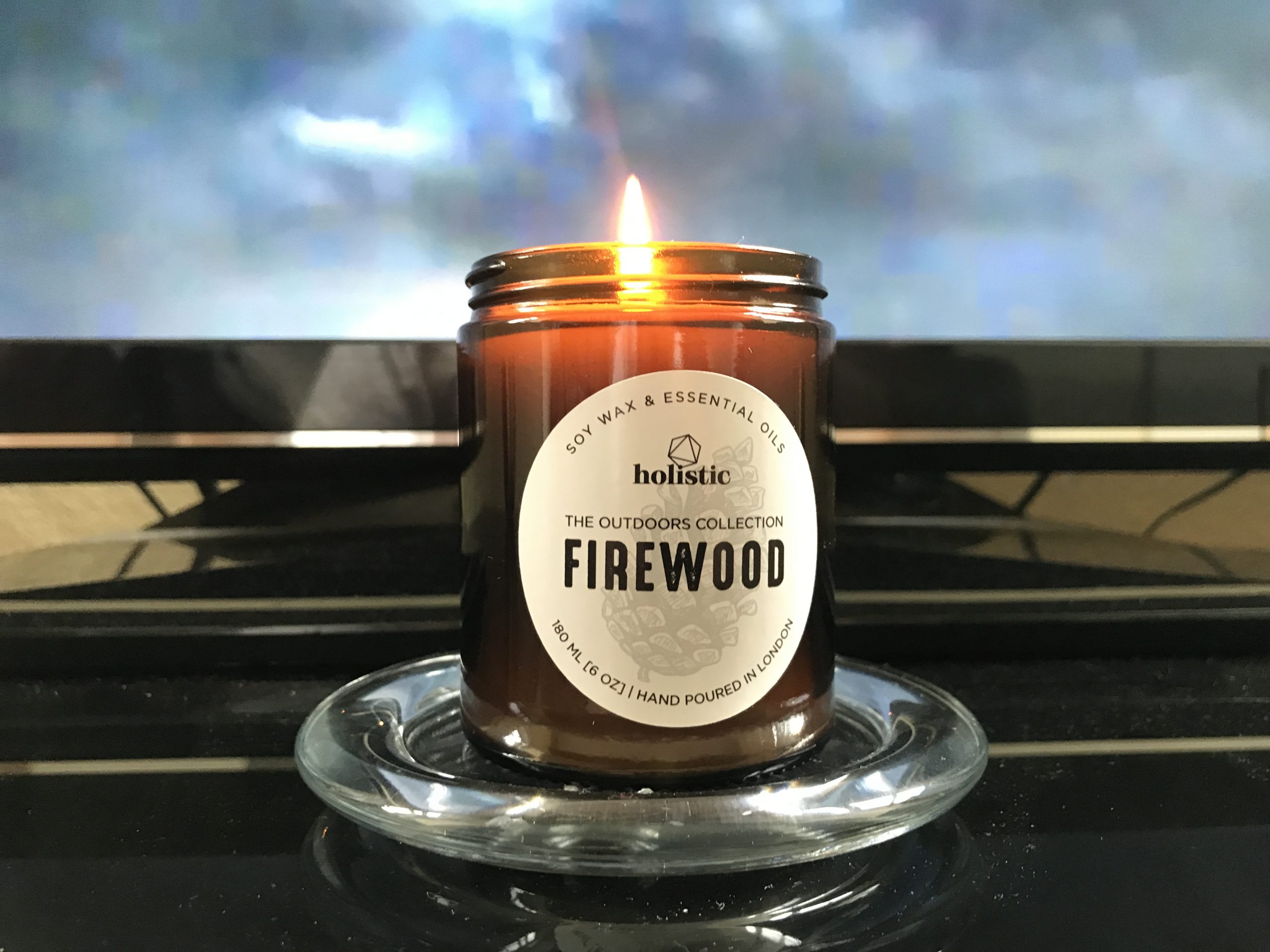 The Outdoors Collection is available from ThisIsHolisticLondon.com and costs £18.00 a candle.