Over the years swimrun events have been growing in popularity and at the same time the kit and clothing to take part in them is evolving.
One of the main kit choices is what footwear to go for and swimrunners need shoes they can keep on while they're in the water.
So the arrival of these amphibious Tempest shoes from Vivobarefoot is hugely exciting and marks the first style in the brand's new Extreme Survival Collection (ESC).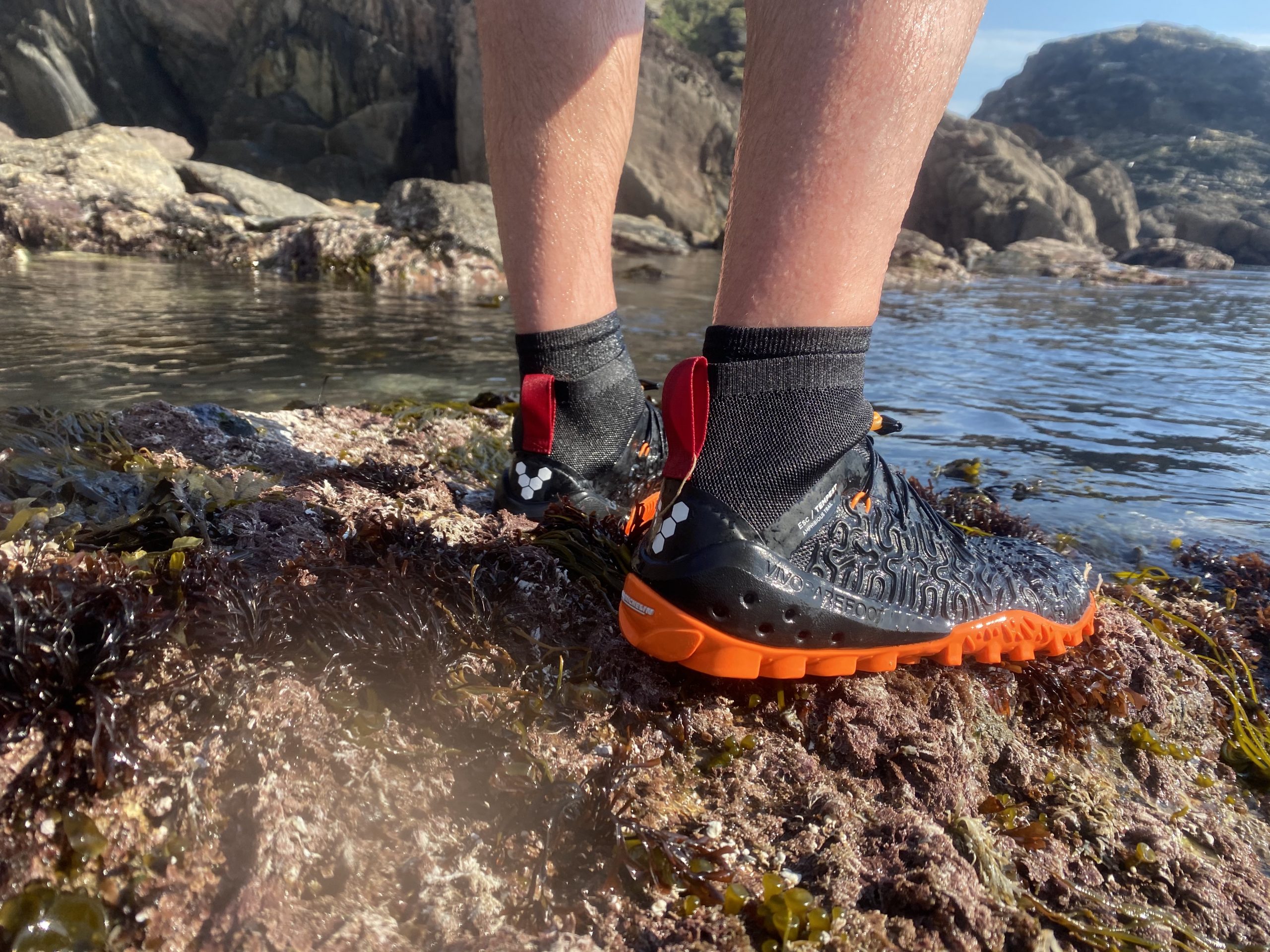 Your feet slip in to the sock-like shape and there's a foam cage around it that looks like a coral reef, something that Vivobarefoot says they've created out of material using an algorithm that mimics natural growth patterns found in oceanic 'brain coral' structures – mind-blowing stuff.
If that wasn't enough tech to wow us, then the foam used on the heel is actually plant-based foam created from renewable algae biomass feedstock. It also floats, helping your feet to stay up while you're swimming.
There's a pocket for the laces so that they're not flapping around to aid hydrodynamics and that coral cage gives great water drainage with every step on land or stroke in water.
Finally, the sole has been designed in collaboration with French tyre manufacturer Michelin, with the aim of making the lightest, fastest and grippiest rubber on the planet. SwimRun requires a tread pattern that gives maximum performance on different types of dry terrain such as asphalt, trail, sand, and both in wet and dry conditions.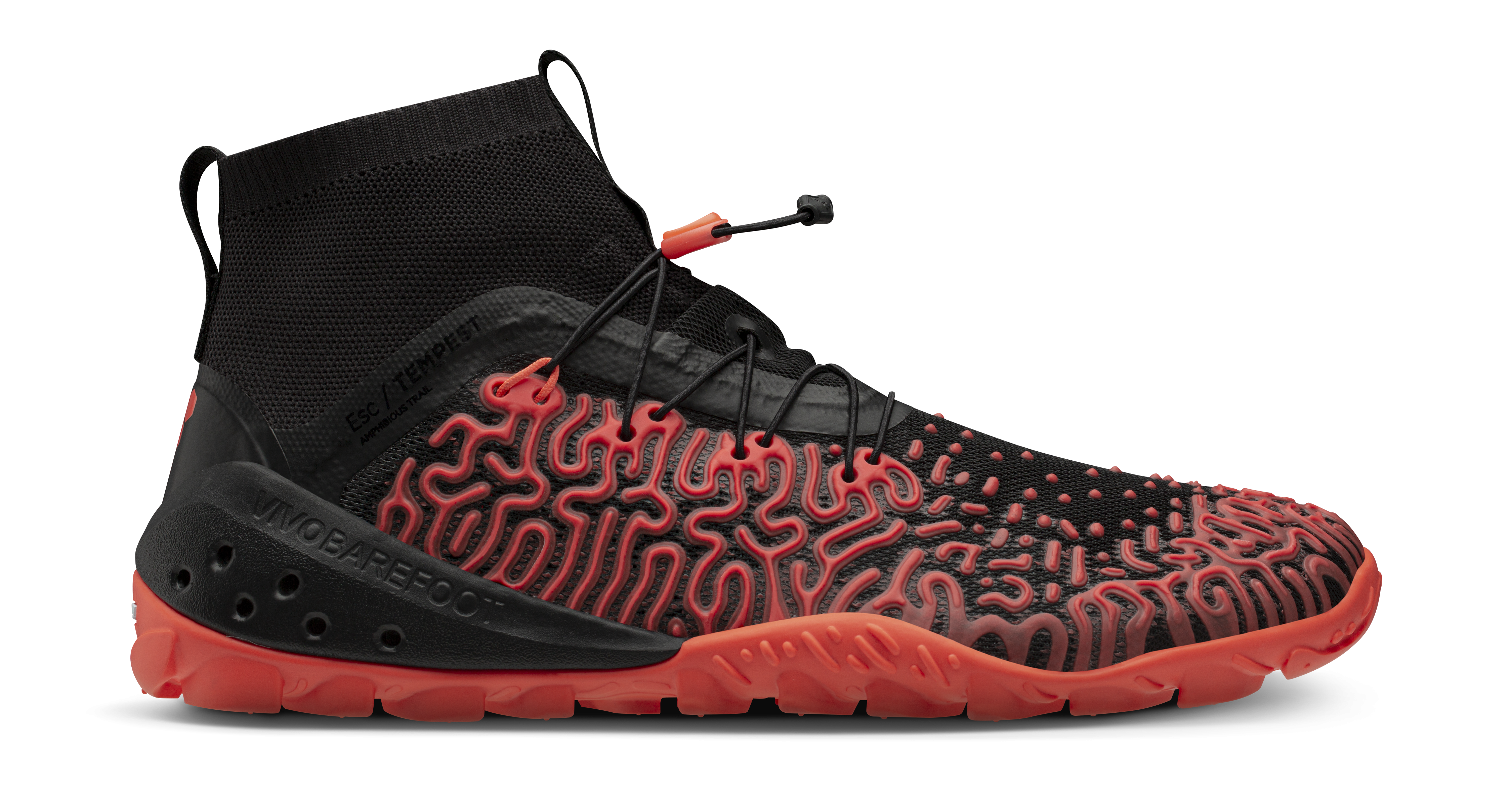 Asher Clark, co-founder and chief design officer at Vivobarefoot, says: "The perfect shoe is perfect for feet. The perfect SwimRun shoe is perfect for trails. This is a minimalist shoe with maximised off-road performance unlike any shoe on the planet. If you are looking to truly re-wild and re-connect with your feet and the way you move in nature – the Tempest is the standout choice."
The Tempest is available now on www.vivobarefoot.com and retails at £170.
The ESC will include additional styles across active and outdoor categories throughout the rest of 2020.