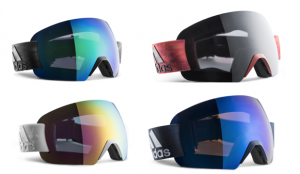 Would you believe that these new ski googles from adidas weigh only 80 grams?
The 'adidas progressor splite' goggles are one of the lightest sets in the world.
It was also a winner at the ISPO awards in the ski category earlier this year.
Less weight pulling down on your face has an obvious benefit in terms of comfort, but these are also compatible with prescription lenses and have a special climacool® ventilation system so they won't fog up. 
Priced from £64.99.