We're going to hazard a guess that this Minipresso is going to make it on your Christmas list this year.
At £47.99, this a hand-powered espresso maker is the answer to your morning coffee dreams, especially in the outdoors.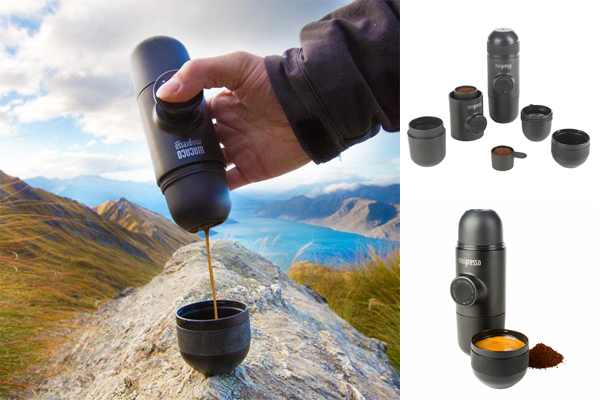 The makers decribe it as a "miracle of coffee preparation – a hand-powered espresso machine that is both pleasing on the eye and amazingly skilled at performing its core task".
With just a few squeezes, the pressure inside the Minipresso reaches a remarkable 116psi – the same as a traditional espresso machine, and there you have it – a rich, bold espresso is extracted.
This is a great way to put a spring in your step wherever you are and would make an ideal gift for those who enjoy backpacking, camping or on a long drive as you will have all you need to enjoy an excellent espresso.
Buy online from The Fowndry for £47.99.