We're going to see more outdoor brands doing this – making eco-friendly versions of their most-popular and classic items.
So far this month we've seen The North Face announce a more sustainable synthetic jacket (the Thermoball Eco) and now Buff has just announced the Original Ecostretch – a sustainable version of its original neck tube.
Available in a number of colours and patterns, the tube is made from Repreve (two recycled plastic bottles).
Buff says: "Inventing something is good but re-inventing it is even better – especially if it takes us one step closer to more sustainable products and processes. That's why today's Original EcoStretch is as versatile and comfortable as ever but is now made from 95% recycled fabric. Using Repreve, clear plastic bottles that would otherwise go to landfills are transformed into fabric. A process that offsets using new petroleum, emitting fewer greenhouse gases and conserving water and energy in the process."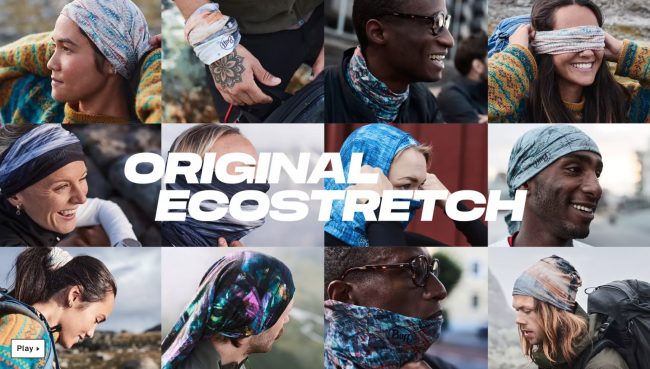 "We add new designs every season, taking inspiration from the world around us, from our adventures, from art and culture and from the understanding that everyone is a true original with their own style and personality."
You can wear your 'Buff' in 12 different ways. We like to keep ours wrapped around our wrist and then use it as either a sweatband or around our neck.
Buy from here.