Hands up if you've worn your lightweight hiking shoes to death over the summer? 
I know that I certainly have, which is why I've been on the lookout for something new.
We've come across the Trail 2650 shoes, made by American brand Danner. These look like just the job; tougher than other hiking trainers on the market and able to cope with autumn/winter weather (available as a GORE-TEX option).
It's not the first time we've seen great-looking footwear from Danner. We wore and reviewed the famous Danner Mountain 600 boots in March 2018.
Danner has called these trainers the Trail 2650 in reference to the 2,650 miles of the Pacific Crest Trail (PCT). The route has every type of terrain going, so Danner has played a blinder to associate these latest trainers with one of the world's best (and most difficult) hiking trails.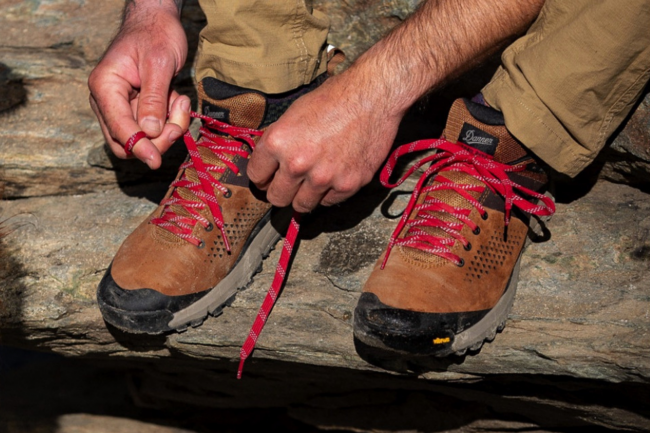 As Danner says on its website: "The Trail 2650 are built to move quickly and confidently through the terrain of your choosing and can easily fill the role of a lightweight hiker or trainer. Using a Trail Guard TPU shank and an EXO Heel System, the Trail 2650 is both lightweight and provides stability on challenging grounds."
One of the things you'll notice first is that rubbery-shape stuck on the back of the heel. What Danner have done is moved the heel counter to the outside of the shoe (something they say has been a bold step). They've used a softer material than they normally do for their heel counter and the idea is it gives way more comfort and a really secure fit. Often with trainers they can move about and rise up and down at the back when hiking, so this EXO Heel System aims to stop that.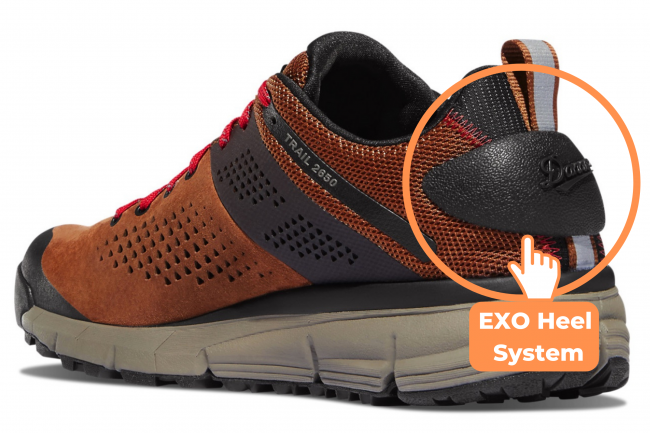 Danner is big on making footwear that protects, so the midsole is formed around that Trail Guard TPU shank which will stop rocks digging in and it also gives the shoes torsional strength for stability. For comfort there's an ultra-lightweight EVA foam midsole and a Vibram 460 outsole which has deep, multi-directional lugs.
The trainers are on sale now in a variety of colours from £130 to £150. Mid versions are also on sale, if you prefer a bit of extra ankle support.