Ingredients:
150g oat flour + extra for dusting
2 tbsp olive oil
1 tsp sea salt
1 tsp ground black pepper
Water
2 tbsp dulce de leche
2 large nectarines, halved and stoned
2 tsp blueberry balsamic
Equipment: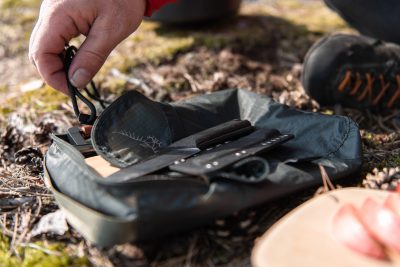 Small bowl
Collapsible grill and fire pit
Fire proof gloves
Flint and steel
Dry wood
Sharp knife and chopping board
Plates, knives and forks
Method:
Mix the oat flour, salt, pepper and olive oil in a bowl.
Slowly add water until you have a thick dough, it should be stiff enough to form a ball.
Dust the chopping board with a little oat flour.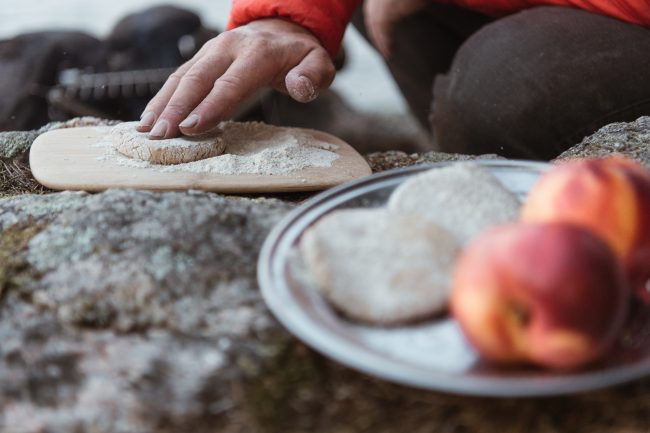 Break off a golf ball sized lump of dough, flatten with your hands to a 5mm thick disk and dust again.
Repeat until all the dough is used.
Cook the oat cakes on the fire, remembering to flip at least once.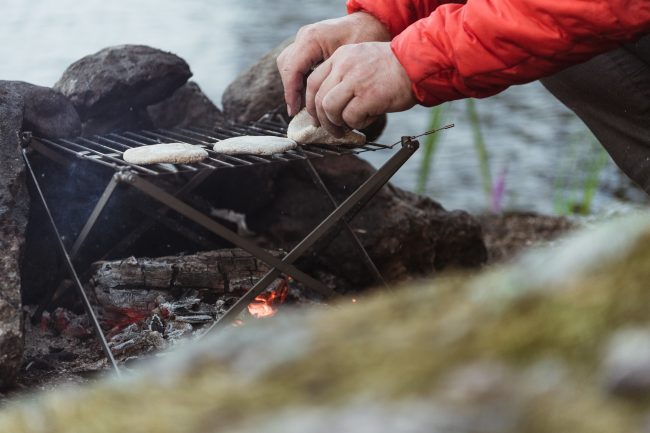 While the oat cakes are cooking, place the 4 nectarine halves on the wire grill and cook over the embers until soft and lightly caramelised.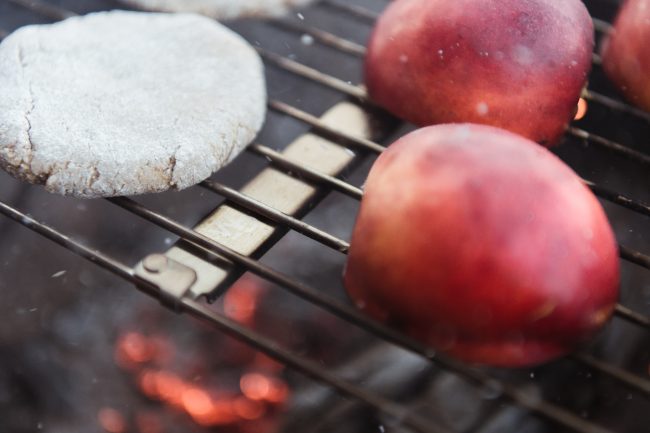 Finely slice the nectarines.
Recipe by @kierancreevy and photos by @lisapaarviophotography