THE 'Hanbury' is a short cuff summer riding glove – the kind that complements classically styled jackets and jeans.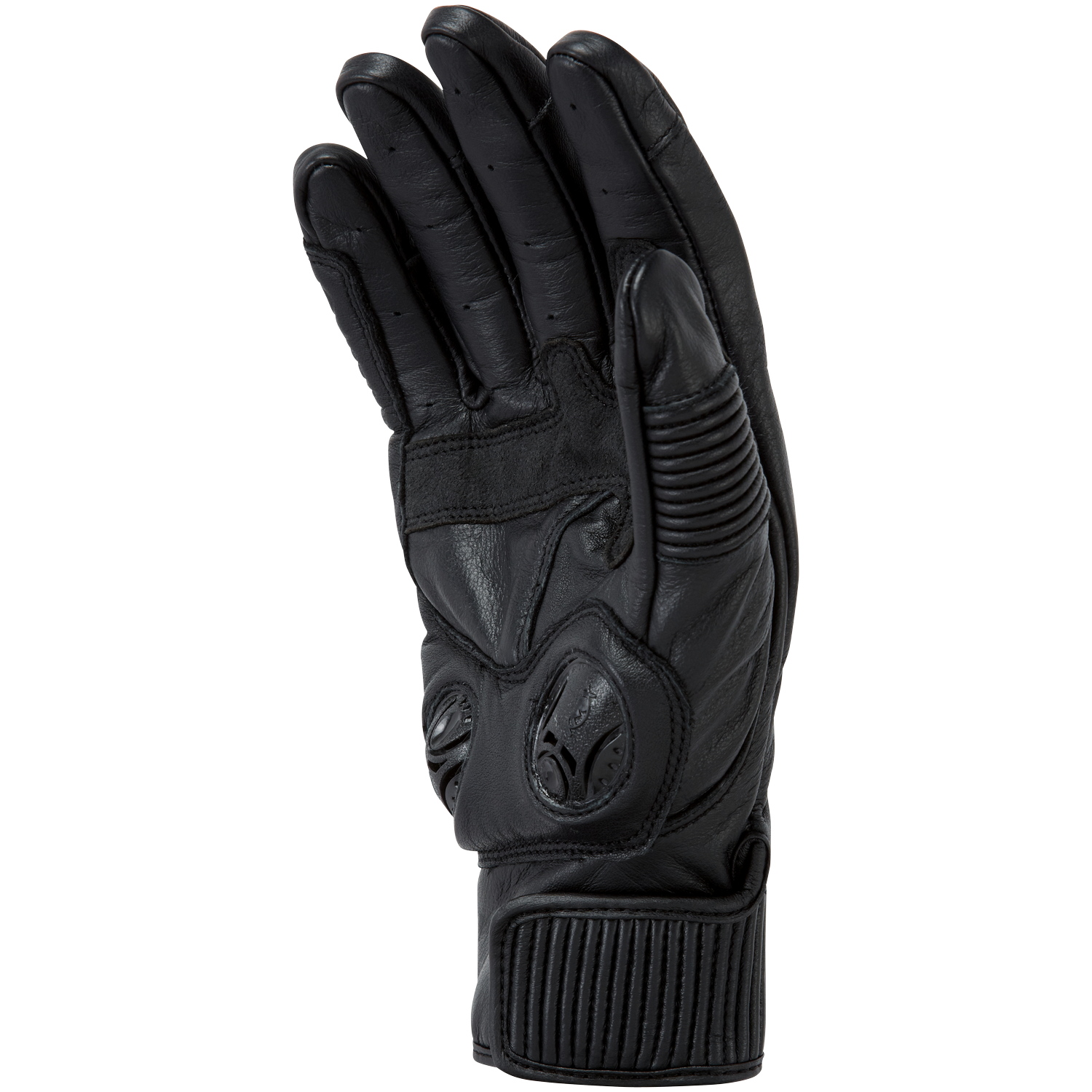 One of the best features we can see straight away are the Knox SPS scaphoid protectors on the palm shield (these protect the vulnerable bones in the wrist). While there are other gloves with a similar look to the Hanburys on the market, these are the only ones we've seen that have that kind of protection on the palm. And if you think you won't need it then you'd be wrong as Adventure 52's editor Dan was wearing a pair of Knox gloves with these scaphoid protectors on during an accident in 2013 – and he had to put both palms down on to the M1 to stop himself sliding across into a lane of traffic…
These are made from 0.8mm cow hide leather but there's a Clarino palm overlay, which feels like suede and maintains its softness even when wet, for better grip. The knuckles also have four individual gel protectors covering them.
And there are 'accordion stretch' leather panels between the fingers and thumb for comfort and ease of movement.
There's a stretch-to-fit leather cuff with Velcro fastening.
Comes in sizes S-XXL and retails for £69.99 including VAT.