AN increasing number of adventure film makers now take drones out with them in to the outdoors.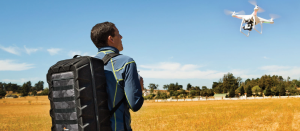 But a drone is a precious bit of kit which is exactly why LowePro has come up with this 'DroneGuard' pack to carry it in.
There are two models  – a DroneGuard CS 300 (£88) to hold a Parrot Bebop (or similar) and a DroneGuard CS 400 (£110) to carry a DJI Phantom 1, DJI Phantom 2, DJI Phantom 3, 3DR Solo or similarly sized quadcopter.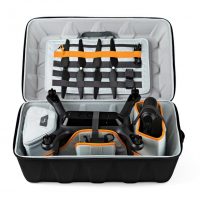 It's great to see that LowePro has used it's FormShell™ material and tough 600 denier polyester on these packs – ensuring that our drones will have adequate protection from knocks, drops and accidental falls.
Inside is a dedicated space to keep the drone snug and cosy as well as more areas for blades, props, mounts, cables and batteries etc.
Best of all, each padded pack has attachable (and removable) backpack straps for trekking in to flying locations.
LowePro is sending Adventure 52 a DroneGuard CS 400  to review with assistance from drone-filming company SkyOptics. We can't wait to try it out.