Merrell first released its Chameleon hiking boot 16 years ago – and over that time it's gone through many updates.
Here's version 7 which is 25% lighter than the Chameleon 6 and they weigh in at just 965g so just under the 1kg mark.
Having a mid cut pair of boots like these mean you can wear them for all kinds of activities and in normal day-to-day life too; they're much loved by adventurers all of the world and I'm sure these even lighter versions are going to be a new favourite.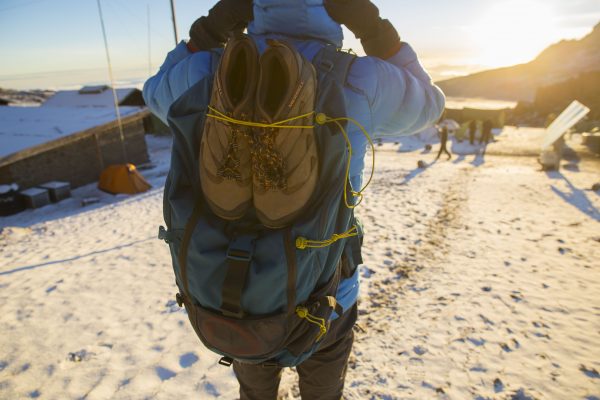 Merrell has worked closely with Vibram on the outsole; making it lighter despite keeping 3mm-sized lugs to give you the grip you need from a hiking boot.
Inside there is a shaped insole that's fully removable, but the real treat is the lightweight 'Flexplate' which you can't see, but it protects the bottom of our feet from sharp rocks, giving just enough rigidity for its weight.
Women have the choice of 'Ice' or 'Merrel Stone' with pink flashes.