Ruth and James Downey established White Mountain Chalets (WMC) in 2012.
As passionate skiers, they had been increasingly disappointed by the quality of chalet holiday that they had been able to find so they decided to set up a company that provided exactly the type of holiday that they had always been looking for – one that offered stunning chalets, exceptional food and a relaxed yet 5-star holiday experience.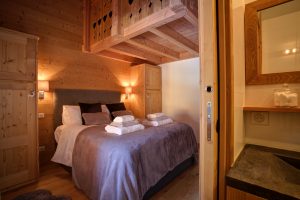 WMC was born and they opened Chalet Cateline in St Martin de Belleville in the winter of 2013/14 followed by Chalet Aphylla and Chalet Aralia in winter 2015/16.
Chalet Coco and Chalet Verdet joined the WMC stable in the winter of 2016/17 and a brand-new ski-in ski-out chalet in St Martin is scheduled for the second half of the winter season 2017/18.
With Christmas coming up, White Mountain Chalets says they can offer the perfect getaway for families who seek the highest quality in service and experience.
Each chalet is expertly designed to accommodate the modern traveller, complete with stunning spa facilities and spacious living areas that provide spectacular views across the resort.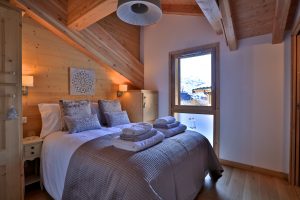 White Mountain Chalets promise to provide a home-from-home style service, entirely bespoke to individual guests needs; from tailored menus and flexible meal times to resort advice and an optional concierge service.
There are even two in-house nannies that are available to guests who wish to explore the village at night without the hassle of sourcing in-resort childcare.
Having won Gastronomic Resort of the Year at the 2016 World Snow Awards, Saint Martin de Belleville is known for its culinary delights. However, it is the resort's unspoilt nature and close attention to detail that truly enhances guest experience. This Christmas, Saint Martin de Belleville will be transformed into the ultimate Christmas wonderland, with a plethora of festive in-resort activities planned to suit all ages. An appearance from Father Christmas and his sleigh on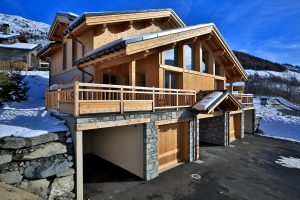 Christmas Eve is guaranteed to tickle the younger generation with excitement, followed by the traditional torchlight descent from the French Ski School. Guests can keep warm with cups of mulled wine and hot chocolate whilst they enjoy the annual fireworks display in the village surrounded by traditional dancers from the region.
There are two new magic carpet ski lifts and plenty of activities for non-skiers such as husky dog sled rides, snowshoeing and spa facilities at the nearby La Bouitte Hotel.
Prices start at £695, based on a seven-night exclusive use booking. Reservations can be made via: http://www.whitemountain-chalets.com.