FORGET your Lynx Africa and try out these new scents from Lynx this summer.
Three new smells have been released – called Adrenaline, Signature and Urban  – with Adrenaline being the most appropriate for Adventure 52 readers.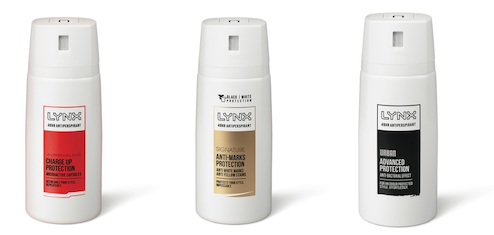 Adrenaline (red one): charged up protection with micro active capsules that release continual bursts of freshness throughout the day
Signature (gold one): has anti-marks protection against white marks and yellow stains to keep underarms and shirts feeling clean and fresh for longer
Urban (black one): has anti-bacterial protection against odour and sweat.
Lynx has also partnered with one of the world's leading fragrance designers – Ann Gottlieb – and two other fragrance houses that are collectively responsible for creating iconic fragrances for fine fragrance brands including Tom Ford, Marc Jacobs and Calvin Klein. The result is a set of three new Daily Fragrances.
Adrenaline: made with Iced Musk and Ginger, this sharp, icy-fresh fragrance will kick start an adrenaline-fuelled day
Signature: made with precious Oud Wood & Dark Vanilla, this is a subtle, woody fragrance
Urban: made with rich Tobacco and Amber, this is a smoky and sweet fragrance
There's also a brand new hairstyling/grooming line-up.
Anti-Perspirant range:
Lynx Signature Anti Marks Protection Anti-Perspirant: £3.29
Lynx Urban Advanced Protection Anti-Perspirant: £3.29
Lynx Adrenaline Charge Up Protection: £3.29
Daily Fragrance range:
Lynx Signature Daily Fragrance: £5.99
Lynx Urban Daily Fragrance: £5.99
Lynx Adrenaline Daily Fragrance: £5.99
Male Grooming range:
Lynx Urban Messy Look Matt Gel: £4.29
Lynx Signature Clean Cut Look Definition Wax: £4.29
Lynx Natural Look Flexible Cream Control: £4.29
Lynx Adrenaline Spiked Up Look Super Hold Cream Gel: £4.29
Lynx Natural Look Styling Clay: £4.29
Lynx Urban Messy Look Flexible Paste: £4.29