Endeavour India is a unique adventure race, taking place over four consecutive days in the heart of the Himalayas from 6th to 16th April 2017.
This is a team race that takes participants from the lush foothills of the Himalayas up into wild terrain and snow clad mountain passes. In fact, participants will have to undertake mandatory pre-race survival training as temperatures along the course will range from a balmy 30° C in the foothills to a bone chilling -10° C on the high passes.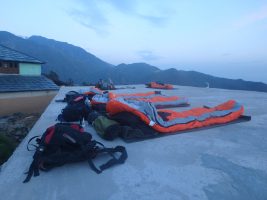 Endeavour India is being put together by experienced race organisers, Tom Finchett and Paul Skonie. Teams made up of five runners and times are calculated by adding together the times of all team members for each stage. The fastest aggregate of these times wins that stage. All stage times are then added together to give a total race time, with the fastest being the event winners.
The race will also champion several charities including a wonderful slum school in Delhi, called Shiksha Rath (Chariot of Education), Nyingtob Ling (Realm of Courage) a home for Tibetans with special needs in Dharamshala and The Gurkha Welfare Trust.
Agenda:
Day 1
Day 1 is Thursday, 6th April, 2017. Runners arrive at Delhi Airport from various destinations and are transferred to Maidens Hotel
Transfers from the airport will be arranged by Endeavour staff
Greeting by race staff with your Endeavour "welcome" pack
The rest of the day is free and easy with an informal cocktail party in the evening at the hotel, followed by dinner
Day 2
Your day starts bright and early with a guided bicycle adventure tour of old Delhi during the morning topped off with breakfast of steaming hot chai and breakfast curry!
During this wild ride you will be asked to complete various objectives which will be very beneficial to you when in the mountains in a few days time!
Tour of Shiksha Rath (Chariot of Education) slum academy, which is one of our chosen charities. It is a highly-focused, long-term initiative providing after school classes, nutritious meals and health care to some of Delhi's poorest children by means of a ground-breaking slum academy.
Early evening we check out of The Maidens and head to Himalayas!
Day 3
Arrive at Mcleod Ganj (main picture) and check in to the hotel (a monastery on the side of a mountain).
Breakfast
Acclimatisation followed by Lunch
Beasting Session
Evening gathering for introduction to up-country staff and volunteers; survival training and Q & A session with shared meal
Yellow jerseys issued following Beasting session
Day 4
Visit to Nyingtob Ling (Realm of Courage). One of our other chosen charities. Nyingtob Ling is a tiny sanctuary just outside of Dharamshala for special needs children and adults – almost all of them Tibetan. Taking part in the Endeavour India, you will be raising money for this amazing charity, and it is a rare opportunity that runners in such events get the chance to visit the charities for which they will make such a huge difference.
Day 5 to 9 – Race Stages: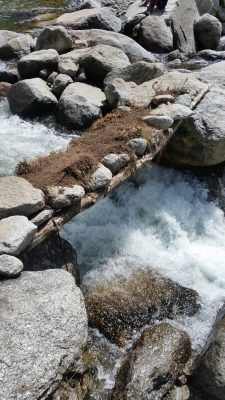 Stage 1 – McLeod Ganj
22km Bike & Run
1792m high elevation
1233m ascent
7 hours (average)
Stage 2 – Kareri Village
13.5km Run
2942m highest elevation
1104m ascent
8 hours (average)
Stage 3 – Minkiani Pass
8.5km Scramble/Climb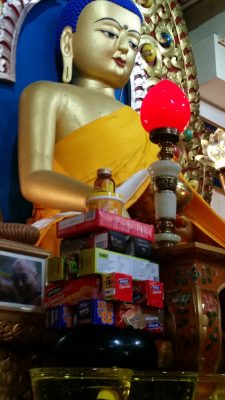 4200m highest elevation
1258m ascent
6 hours (average)
Stage 4 – McLeod Ganj
21km Run
2942m highest elevation
1247m descent
7 hours (average)
Evening Gala dinner and awards
Day 10
After breakfast runners will depart by bus to Delhi.
Back to our "Home" in Delhi; The Maidens Hotel
Day 11
Flights home at various times during the day.
Endeavor India is open now for registration and closes on 1st November 2016. Enter now by visiting – www.endeavour-series.com