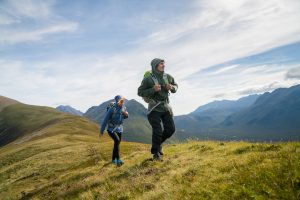 It's taken me some time to get my head around this new Apex Flex jacket from The North Face.
It's looks just like a GORE-TEX jacket, but it's  described as a "soft rain jacket" and a "cotton hoody with the protection of an outdoor shell".
Reading between the lines, I've worked out that the Apex Flex jacket is actually made from a new type of "flexible woven" GORE-TEX fabric. Effectively it's a softshell, but it's a softshell that has all of the waterproof power of GORE-TEX.
That's quite an achievement by the tech guys at GORE-TEX and I am itching to get my hands on one to see what the fabric feels like.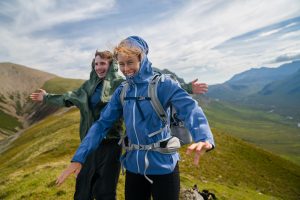 To give you a bit more on the rationale behind this jacket, Darren Cookson, VP Product at The North Face EMEA explains: "With the Apex Flex GTX jacket, The North Face hasn't just created a new rain jacket, but a whole new category of waterproof outerwear. 100% waterproof and extremely breathable, it allows you to keep going when others have to seek shelter; whether climbing up a sun-soaked rock face, hiking through a rain sodden valley or pitching tents on wind-swept terrain."
Darren mentions it being a whole new category of waterproof outerwear and when you think about it, this is the kind of jacket that clothing brands have been trying to bring to market for years – no more crackly, rigid waterproof outers – instead we're now finally able to wear "soft" clothing that keeps us dry.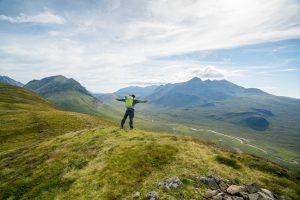 Looking further in to this new fabric and it's a 92% polyester, 8% elastane mix. The GORE-TEX 3L shell has a soft woven face and a stretch knit backer (for warmth and comfort).
The Apex Flex GTX is on sale for men and women for £200.
Mens comes in five different colours.
Womens comes in three different colours.
Our favourite is the Dark Grey Heather colour.
We can't leave it there without a mention of the incredible photos you see here. We're waiting to hear who took these shots, but the location is Isle of Skye and the models over look The Needle on the Quiraing.