LOWE Alpine has updated two of its most popular rucksacks.
The Cerro Torre 65:85 rucksack is £190, the Elbrus 65:75 is £130 and the Women's Elbrus ND 65:75 is £130. All  have the new Axiom back system in them, which we might start seeing talked more about and advertised heavily in stores over the coming months. It's a unique system which lets us create a more comfortable, individual fit.  Best of all, the hot, sweaty air our backs generate can escape through a moulded back panel which has air channels in it (in the picture above).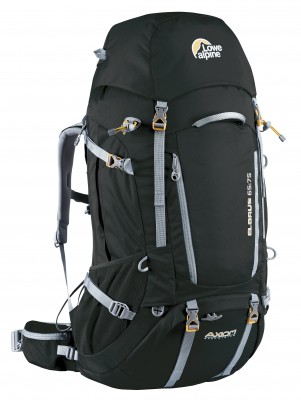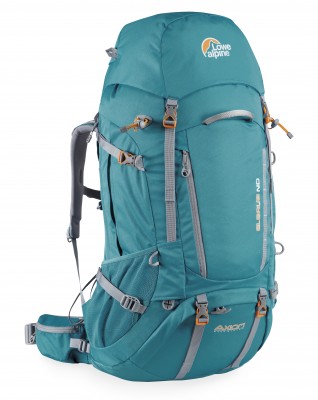 Elbrus models – the sea blue pumpkin colour is the womens version.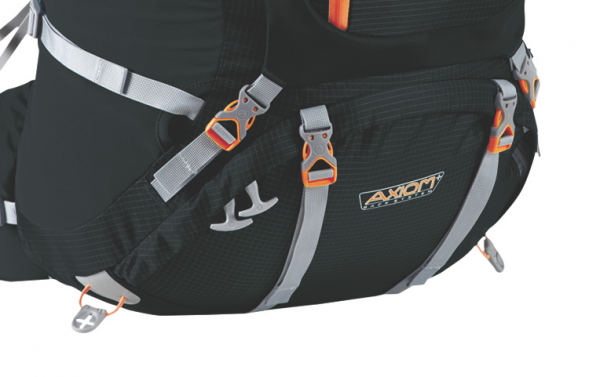 Turns out the updated Cerro Torre rucksack is now much, much lighter than the previous models. With the Axiom system added, it's a fair bet that this could be in the running for the best 65-litre to 85-litre rucksack to buy for long treks and expeditions.
The Elbrus models are kinda your entry-level backpacking rucksacks and will benefit enormously from the new Axiom back system too. Ideal for Duke of Edinburgh awards or weekend camping trips we say.
www.cotswoldoutdoor.com/early