JACK Wolfskin is getting big in the UK.
Its designers must be working flat out and some of the new fabrics they're working with, namely Texapore, is helping the brand find new followers.
We reviewed their High Voltage jacket last year but it's only now in this winter weather that the Texapore fabric has really come into it's own when put against the wind, rain and cold of the past few months. This is why we're taking a special look at Jack Wolfskin's winter kit today because they have some beautiful items of clothing which will make our lives that bit warmer and comfortable during the next few months. It's funny to think the firm is currently planning to unveil its Spring and Summer kit at ISPO Munich this coming weekend but there are items in the winter 2013  line-up which need special mention now while it's still freezing cold and wet outside.
The best way to familiarise yourself with the range is to download their brochure or ask for a printed version (like I requested through their website). You won't be disappointed because it's more like a coffee-table book than a brochure – all 362 pages of it. Not only does it show the clothing but it also suggests combinations of kit to wear which Jack Wolfskin labels as 'FAVOURITE OUTFIT'.  Even better is that they've written in the back stories behind their fashion photoshoots. There's one story from Scotland which shows off its line of insulation clothing (our faves our the Helium Down Jacket in electric blue/orange and the Stratus Vest in matisse blue).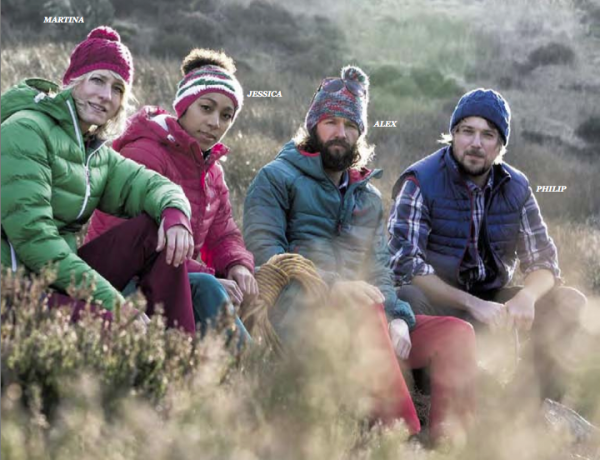 They've even been to Spitsbergen and shot amazing imagery of their apparel for extreme winter temperatures – and the size and scale of this range will gobsmack you. We've been sent the Quebec Coat for women to review so expect to see more on that in a few week's time.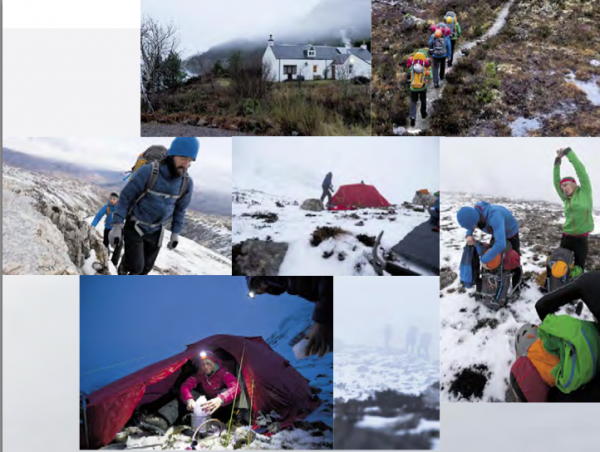 To show off their alpinism range, there's a photo shoot of a ski tour in La Grave – giving us ideas for how we can wear some of this kit for our ski holiday. There are even signposts on the page which point you to the athletes' blogs online so if you see something you like in the brochure, you can then read even more about it – and the athlete – online. Our fave set-up in this range is the Mandu Peak Jacket (in orange fall) worn with a Free Me Half Zip Fleece (in orange) and the black Powder Mountain Pants, pictured below.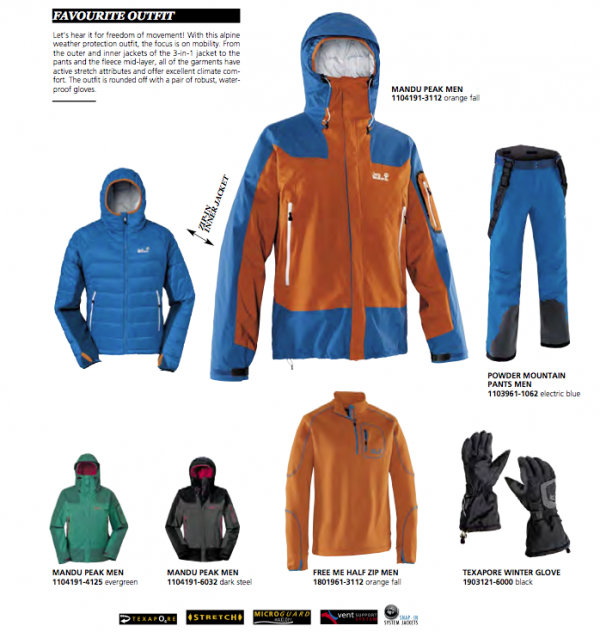 Later on in the brochure there are 'functional' checked shirts which are ideal for everyday wearing, plus base layers, rucksacks, accessories, hats and gloves and clothing for children. All the prices are in the back too.
Above all else, you'll see why the brochure is over half an inch thick; Jack Wolfskin certainly seems to have at least five offerings for every item of outdoor gear you can think of. Lots of choice, lots of colur variations, price points and great looking designs and shapes.
If you've never thought about buying from the brand before, then its Winter 2013 brochure might well just make for some inspiring fireside reading this January.
www.jackwolfskin.com