THE Emergency Department at Sheffield Northern General Hospital often treats patients injured from taking part in adventure sports in the region.
Many of them often come into the trauma centre losing blood after an accident following an adventurous activity. A third of Sheffield's boundary is within the Peak District and the S7 postcode has the highest density of rock climbers in the world and some of the best mountain biking and running trails in the country. But accidents happen and when they do, there's usually blood-loss involved.
Which is why the Sheffield Adventure Film Festival is hoping to cream off a pound of every ticket sold to raise £5,000 for a blood fridge to go in the resuscitation room of the Emergency Department. It means urgent transfusions can be immediately given to patients losing blood – and save their life.
For the Clinical Lead of Major Trauma across Sheffield's hospitals, Stuart Reid, the news that ShAFF is raising funds for this fridge is extremely welcome. "As one of 22 Major Trauma Centres in the Country, we receive patients from a large geographical area including South Yorkshire and the Peak District in North Derbyshire – perfect adventure sport territory. In the time before we are able to stop the bleeding, it is often necessary to give the patient an emergency blood transfusion. We need this blood at our fingertips, so we are thrilled that the Sheffield Hospitals Charity and ShAFF are fundraising towards a blood fridge for our resuscitation room. I would urge festival-goers to give generously, as one day you might be the one needing the emergency transfusion."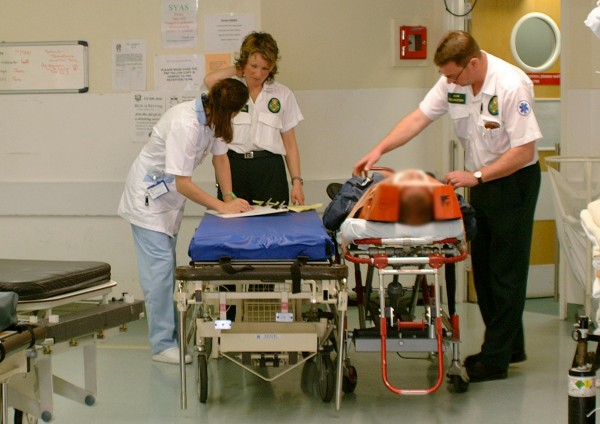 The festival organisers Matt Heason and Lissa Cook are currently finalising the programme for the festival. "We'll have more films than ever before, " says Lissa. "About 110 of them at the last count .  We're holding the festival a month later than normal (4-6 April) as we'll be working with the Yorkshire Arts Festival ahead of the Grand Depart on cycling related events. Details of that coming soon too."
One of the major themes of this year's film festival is 'Risk and Reward' and many of this year's film submissions focus on the calculated risks that athletes take to pursue their passions.  Matt said he wants to celebrate athletes' achievements and share their stories but at the same time he wants to "acknowledge and support those NHS doctors and nurses who work so hard to give emergency care and longer-term rehab support to the outdoors community in and around the city."
The 9th Sheffield Adventure Film Festival will take place from Friday 4th to Sunday 6th April at the Showroom Cinema and Workstation (S1 2BX_. Tickets on sale from www.shaff.co.uk.
To support the fundraising for a blood fridge please visit sheffieldhospitalscharity.org.uk or text EMER14 with your donation amount e.g. EMER14 £10 to 70070 or donate via Paypal.
Main image: On the left is David Reynolds, Sheffield Hospitals Charity Director and on the right is Sheffield Adventure Film Festival Director, Matt Heason at Northern General Hospital