MANY of us now use our phone as a satnav in the car but boy are they fiddly to fit into their cradle sometimes.
Which is why we think you might like this magnetic connector made by Patrona. You stick a neodymium magnet on the back of your phone and you then stick a separate mounting connector on the dashboard (called a Connector Dash for £40) or a matching-shaped disc which you stick on a flat area in view (called a Connector Face for £30).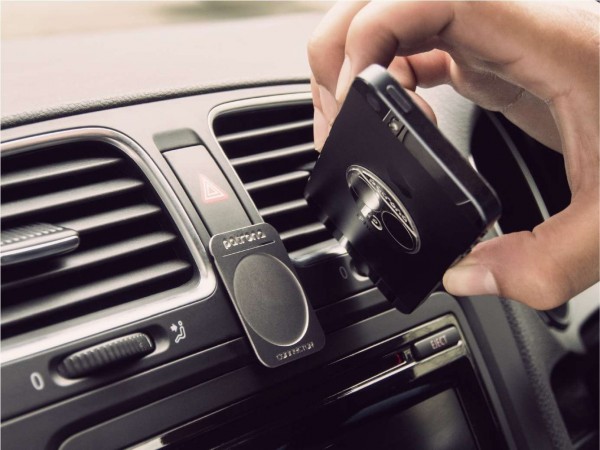 Then whenever you get in the car from now on you can simply ping the phone to the connector and let the magnet do its work – you have none of the fiddling around.