Ohelo founders Katy and Alex met whilst studying Physics at Oxford and both had careers in finance but wanted to work together to create something of value.
Their light-bulb moment came to them while travelling in British Columbia, Canada when they started to think about thermally insulated bottles.
The pair say they were affected by the awful effect that single use plastic bottles were having on the world so they wanted to create something stylish enough for daily city use that would perform when taken on an adventure.
The result is a 500ml bottle and a 400ml tumbler in various colours and with laser-etched patterns that won't fade over time like a sticker does.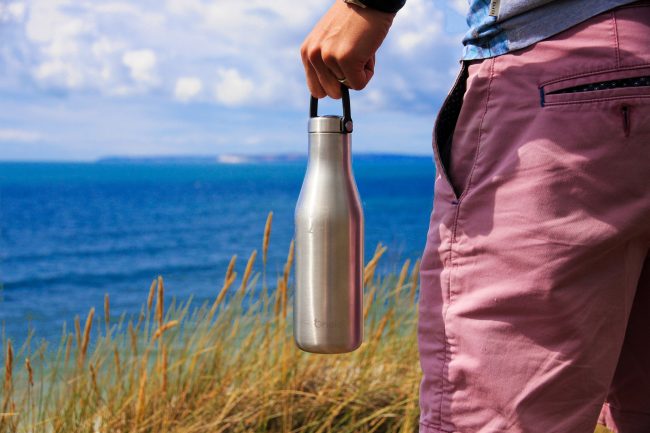 The bottle is made from stainless steel and is powder coated for a slip-resistant finish and also helps to prevent condensation building up on the outside. It's actually vacuum-insulated so you can put cold or hot drinks in to this and because it has a double wall that keeps contents hot for up to 12 hours and cold for up to 24hours. The mouth of the bottle is wide enough to let you put ice cubes inside too.
The inner wall of the bottle has been electro polished and that super smooth surface makes it harder for bacteria to build up on it as well as minimising corrosion and making it easy to clean.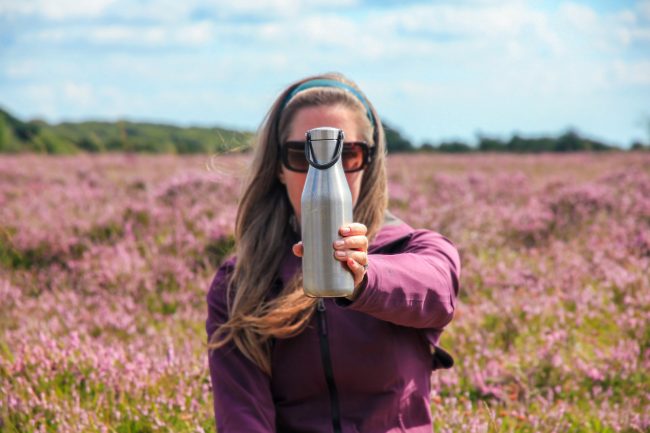 You can use this with or without a strap and the straps are interchangeable so you can choose how it looks. The packaging that the bottle comes in is recycled and recyclable.
The Tumbler has a similar construction, but the really nice feature is that you can twist the lid to drink whatever's inside from any angle. There is also a stainless steel mesh attachment has multiple uses: tea strainer, protein shaker, milkshake mixer– and more. This can be removed when not in use. Both the bottle and the tumbler fit into most cup holders and they can also be put in the dishwasher.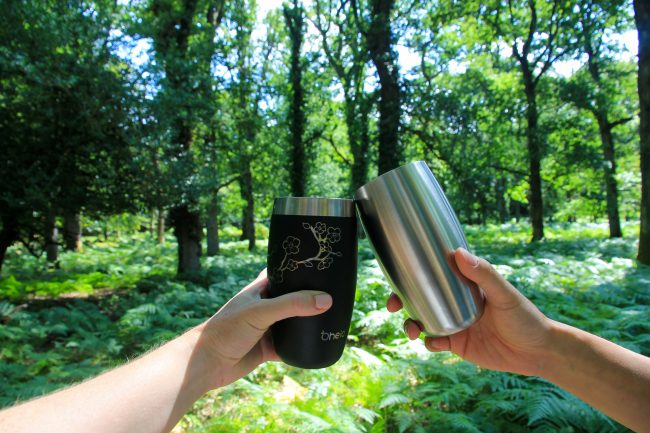 On sale now priced at £29 for each one from www.ohelobottle.com