Phones cases and mounts seem to be ten a penny these days, but there's something special about the creations that Peak Design has come up with, especially for outdoor enthusiasts.
The company has been around for 12 years, founded by Peter Dering, who made a trip around the world and came back wishing there was a better way to carry camera equipment. With Kickstarter support from 5,000 adventurous photographers like himself, his first product was a success leading to more designs.
Now comes a clever range of accessories from Peak Design called MOBILE, along with a phone case that lets you magnetically attach to each of them.
You start off by buying the Everyday Case or the Everyday Loop Case (this has a loop that you can put your finger through). What's cool and different about these cases is that it has a nylon canvas fabric shell that's weatherproof, then around the edges is a shock-absorbing bumper, a protective lip around the screen and camera lenses, giving it two metre high drop protection.
Both cases connect to a family of mounts, chargers and accessories using a built-in magnetic lock called SlimLink. Peak Design says this "grabs and locks your phone so effortlessly, it feels like magic".
Here's rundown of the MOBILE range and there's pretty much an accessory to suit any kind of adventurous activity.
Out Front Bike Mount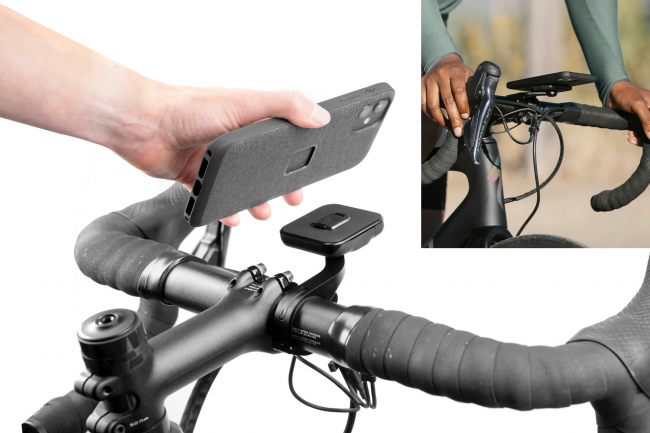 Mount your phone to your bike's handlebars and even flip it up to film your ride. It's built from ultralight machined/anodised aluminium and a thumbscrew lets you reposition your phone on-the-fly to film your ride. Remove your phone instantly with the press of a button. There's another included accessory mount that lets you attach a bike light or action camera too.
Universal Bar Mount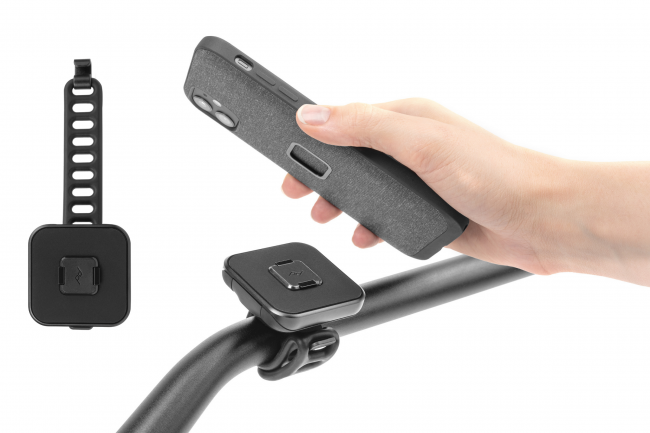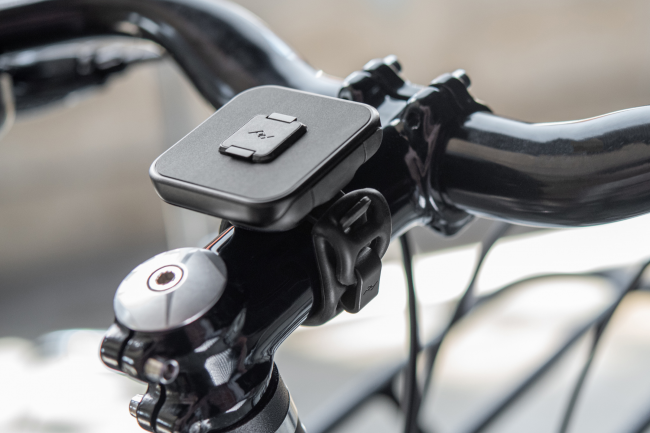 This is for a wide variety of mounting setups and securely holds your phone on the handlebars, stem, or frame of any bike, scooter, stroller, motorcycle, golf cart, and more. A silicone band attaches snugly to wide range of standard bar diameters and can be repositioned easily. Remove your phone instantly with the push of a button. Easily switch between portrait and landscape alignment without removing your phone. The mounting head clocks in 32 discreet positions so you can position your phone level on any handlebar style. Quickly move this mount from one place to another or remove it at the end of your ride.
Mobile Tripod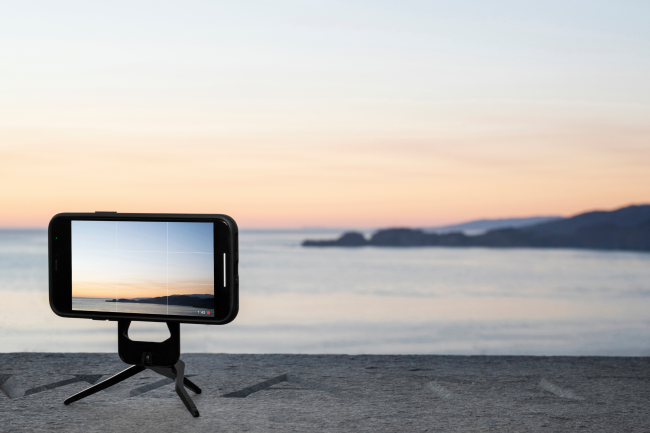 Designed by a team of award-winning tripod engineers, the Mobile Tripod is a precision-machined, buttery-smooth tripod for your phone. Ultra-portable and pocket-friendly, it packs down to just a half-centimetre thick. Ultra-strong MagSafe-compatible magnets snap Mobile Tripod to the back of your phone with a satisfying 'pop' and hold it in portrait or landscape mode. Aluminium legs with anti-slip, vibration-damping feet deploy in both tripod and kickstand orientations. A micro ballhead smoothly adjusts your shooting or viewing angle, and ball tension can be adjusted with a magnetically integrated tuning key.
Mobile Creator Kit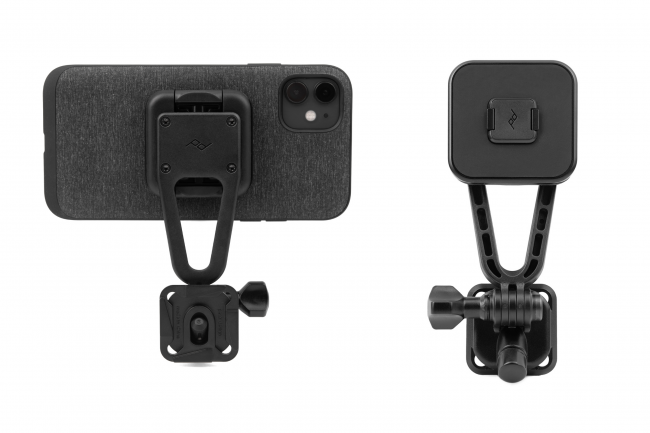 The Creator Kit is effectively a versatile phone mount that can also adapt to use on tripods, GoPro mounts, 1/4″-20 mounts, and the Peak Design Capture Camera Clip. Leave the DSLR at home, and instead mount your phone onto any Arca-type tripod head to capture timelapses and long exposures. Forgot the GoPro? Pop your phone directly onto any GoPro-style mount (like a helmet or chest mount) to capture and share POV video. Use the 1/4-20″ adapter to mount your phone all sorts of vlogging and video rigs. Attach your phone in portrait or landscape and remove it instantly with the press of a button. Rigid and secure enough for any activity.
The MOBILE range also includes the following: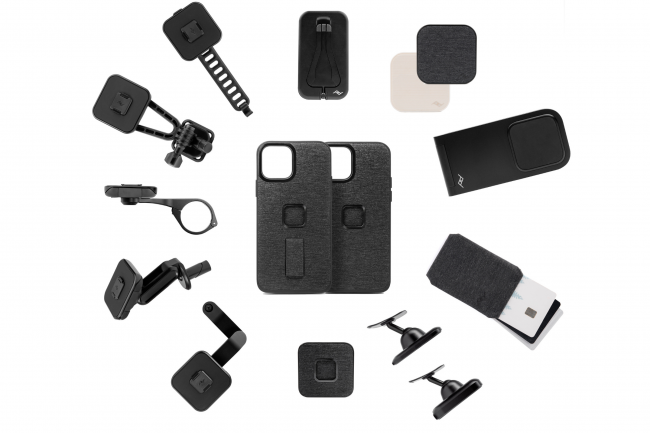 Available from a selection of UK stockists, including, absolute-snow.co.uk, parkcameras.com, wexphotovideo.com and cliftoncameras.co.uk
peakdesign.com | Instagram: @peakdesign.uk.ie