'Virtual exploration' is set to become the breakthrough application on VR platforms and one of the first to appear this year is called 'EVEREST VR'.
The premise is simple. You prepare for your expedition at Basecamp and then traverse the Khumbu Icefalls, scale the Lhotse Face, ascend the Hillary Step and finally conquer the summit of Everest. The idea is to give users a definitive experience of exactly what it feels like to climb Mount Everest.
EVEREST VR has been produced by Sólfar Studios and RVX, combining the two firm's expert skills in VR. The CEO and co-founder at Sólfar, Kjartan Pierre Emilsson, said: "By combining incomparable visual fidelity with real player agency and interactivity, EVEREST VR will immerse you in a virtual reality that feels both real and emotionally stunning."
Dadi Einarsson, founder and Creative Director at RVX adds: "With EVEREST VR, we now place the participant into a story where they control their pace and interaction with the experience. This will rewrite the rules for future storytellers and I can´t wait to see where this creative intersection of film and games talent in VR takes us."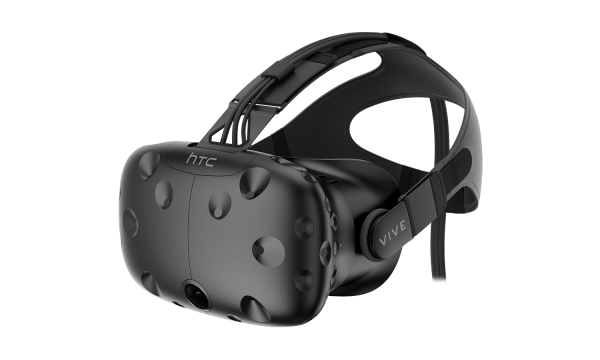 Users can now experience EVEREST VR using the HTC Vive (pictured above). Everest VR uses the HTC Vive's tracking cameras and motion controllers to read your real life body and hand movements, allowing you to physically walk around and climb the mountain's beautifully rendered snowy peaks.
Everest will be released for HTC Vive soon, with versions for Oculus Rift and PlayStation VR planned.