Here's a first look at the Osprey UNLTD series of rucksacks – designed for those want to go on big backpacking trips. 
This unlimited series (UNLTD) is one of the first rucksacks to feature 3D printed material, right where you need it in the lower back, but more on that in a moment.
Two models are available – the AirScape and the AntiGravity – they come in male and female versions – the AirScape is 68-litres while the Anti-Gravity is 64.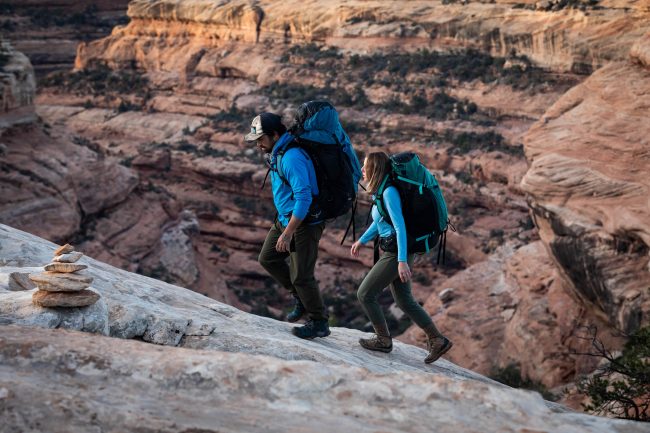 Both cost a whopping £650 – something that Osprey has come under a bit of criticism for – but to be fair to them, these packs are made from expensive materials and use the latest manufacturing techniques. If anything, it's a statement of intent by Osprey and the brand has just given rucksack design a much-needed boost, especially when you see the speed of development in other types of outdoor gear.
Let's start by looking at the lower back area, which has the special 3D printed material. This lattice structure (looking like something out of the Man of Steel movie) has been made so that the bottom of the lumbar pad is firm and it then gets gradually softer towards the top.
The material used is called Carbon DLS (Digital Light Synthesis). It's a photochemical process that cures liquid plastic resin into solid using ultraviolet light. You can read more on this offsite here.
Osprey has named this part of the rucksack the Fitscape Lumbar and that special lattice shape can only come about from something that's 3D printed. As well as being super comfortable, it lets air ventilate through, plus it's anti-slip, so the pack won't slide around. The 3D pattern and back design in general on the AntiGravity is slightly different to the Airscape, but all works on the same principle.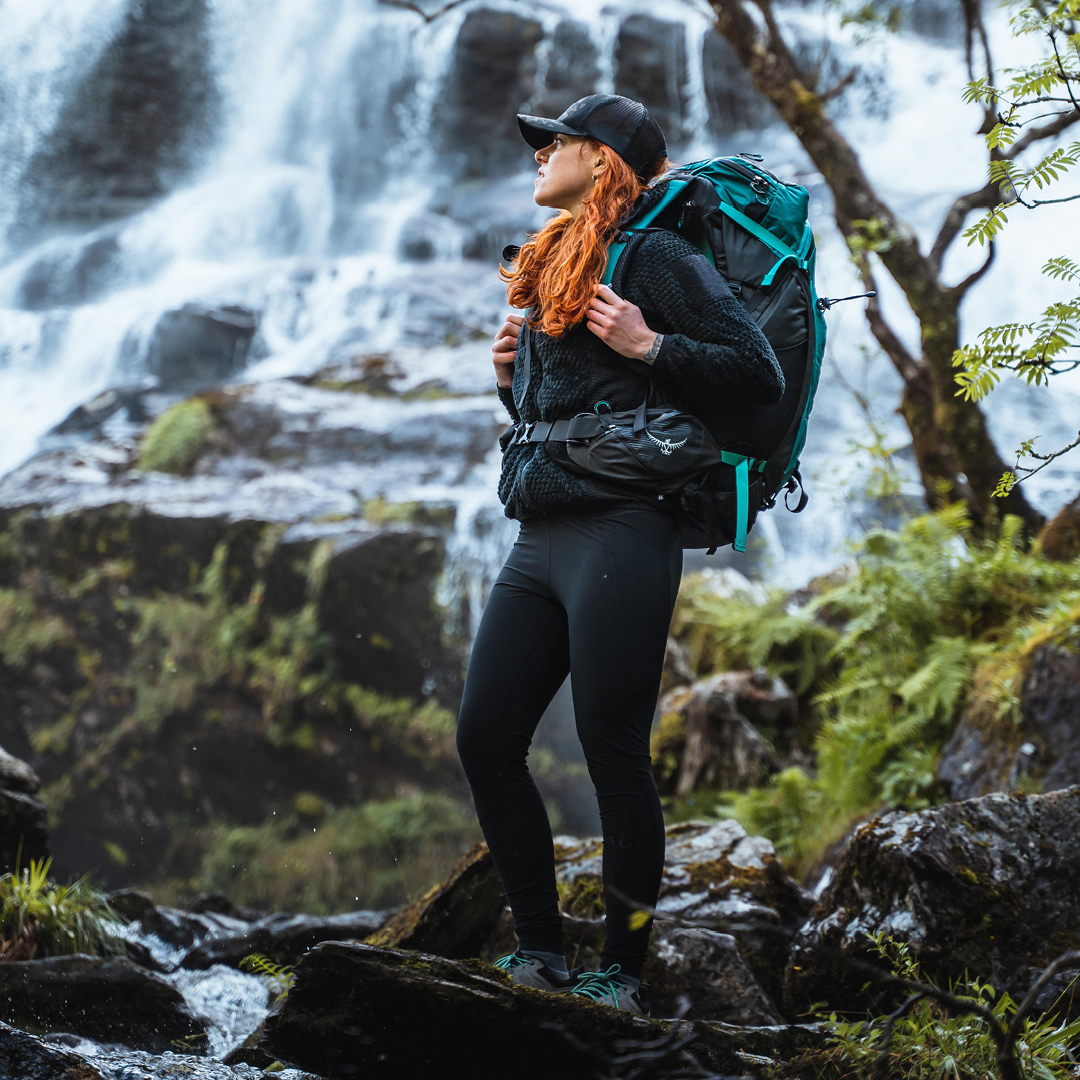 Along with the Fitscape Lumbar the AirScape has a stainless steel frame (with a high carbon count) that works along with its framesheet to support loads even better than before. The AntiGravity is slightly different and uses a 7075 aluminum anodized frame blending aluminium and stainless steel.
There's also a clever Autolift system, which is difficult to describe, so I'll let you watch the video below to make sense of it, but in effect you adjust the shoulder straps and it automatically lifts or lowers the pack at the same time. The 'Fit-on-the-Fly' hip-belt gives plenty of easy adjustment too.
There's a few special extras that might help swing the price tag; the AirScape's 8-litre detachable top lid converts in to an 18-litre daysack, while the Anti-Gravity's lid can be removed and used as a waist pack (pictured below). It means you get some additional use, especially good for those going travelling and needing a way to carry lighter loads on day trips.
The main body of both packs is made from a double rip stop nylon with UHMWPE (ultra-high molecular weight polyethylene) content so they're going to last well.
Other notable details include a deluxe raincover made from premium high tenacity nylon ripstop as well as a custom Airporter Cover with lockable zippers designed to shield and secure the pack at airports.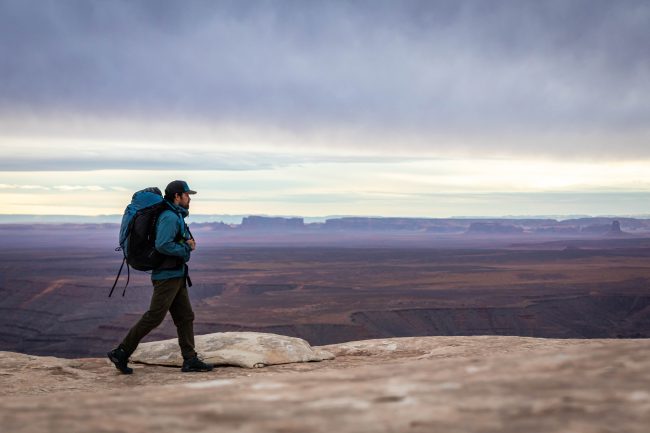 Available now from www.osprey.com