Páramo turns 30 years old on the 22nd April this year and if you're not familiar with the brand then you might enjoy this short history.
Back in 1986, some garment prototypes were tested to their limits by founder Nick Brown on a trip to the Colombian Andes.
Six years later, Páramo was born when Nick met with Sister Esther Castaño Mejia, who was running a small sewing workshop, offering practical help to women rescued from the streets of Bogotá, Colombia. Working together, the production of Páramo garments began with the Miquelina Foundation.
Since 1992 the two companies have grown together and in January Páramo integrated the management of the Miquelina factory into its business, ensuring a production partnership that will take the brand on a new and exciting journey.
Recently Páramo has published its first ever sustainability report and announced the brand's intentions over the next three years. 
The brand has picked up numerous awards for its sustainability and ethics and has a clear vision to continue its positive impact on people and the planet.
The goals set for 2025, are based on seven clear fields of action:
Páramo People
Partnerships
Climate Action
Conservation
Circularity
Ethics and Fairness
Detox Outdoor
For the full report, take a look here. You can also enjoy reading through some of the brand's milestones over the past 30 years below…
30 years of Páramo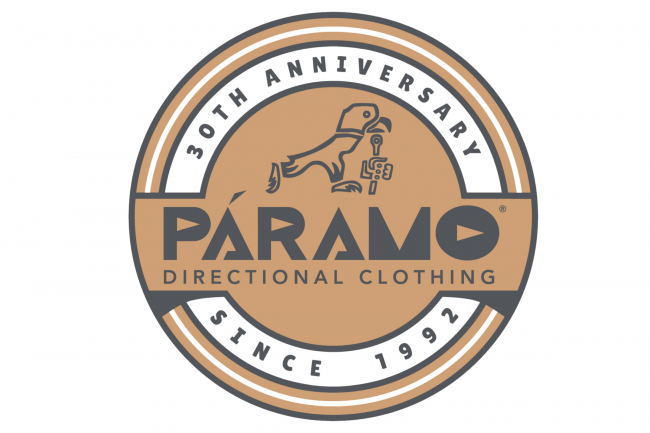 1992:  Páramo was born and production at Miquelina in Colombia commences.
1999:  Paramo's workshop is established at its sister brand, Nikwax's head office in East Sussex, enabling the repair and alteration of Páramo garments.
2002:  Miquelina attains ISO 9001 accreditation.
2006: The partnership with 'Trees for Life' begins – rewilding the Scottish Highlands.
2007:  Páramo and Nikwax launch their carbon balancing initiative, working with the World Land Trust to offset all their operational carbon emissions.
2010:  Páramo awarded the Best Buy award by the Ethical Consumer magazine.
2012:  Páramo's recycling scheme is launched helping to save garments from landfill and providing a safe route for the disposal of unwanted garments.
2014:  All production of Páramo garments from this point are guaranteed PFC-free.  
2016:  Páramo becomes the first outdoor company to sign up to the Greenpeace Detox commitment and is awarded The Guardian `Sustainable Business Award` in the 'Bold Move' category
2017:  Miquelina attains guaranteed Fair Trade status from the World Fair Trade Organization.
2021:  A year of awards for the brand as Páramo receives recognition from the readers of Which? Magazine and picks up GOLD in the TGO Magazine Readers Awards for 'outdoor clothing and equipment brand or the year', securing 50% of the public vote and classed as 'the brand of the century' with its sustainability, ethics, customer service and performance highly praised.
2022:  Páramo and Miquelina turn 30 and together launch their sustainability roadmap with a clear vision for the future.