The Isle of Man Post Office has issued a set of eight stamps to celebrate the 50th Anniversary of the first manned flight to land on the Moon, which saw lift-off on July 16th 1969.
The 'One Small Step' collection has been put together by London-based Glazier Design working with the former Director of NASA's Johnson Space Center George Abbey, who was nicknamed 'The Astronaut Maker'.
The stamps pay tribute to the incredible NASA staff in Mission Control, the astronauts, the program directors and those who gave their lives for the Apollo missions. The references include secret binary codes honouring the crew that died in Apollo 1, quotes from the missions, GPS references on Earth and the Moon and important dates and times.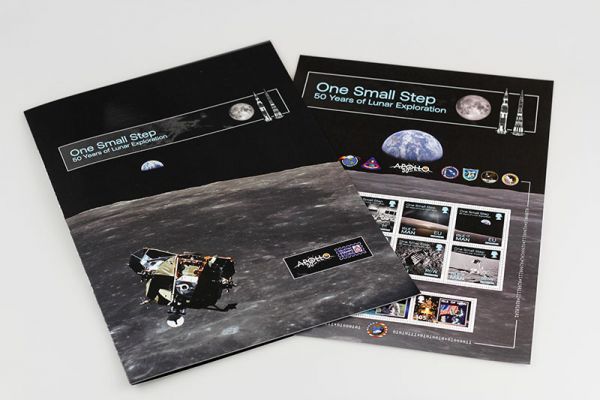 Maxine Cannon, Isle of Man Stamps & Coins General Manager said: "The Moon landing and the Apollo program were milestones in the history of space travel and therefore deserve to be commemorated. We are very proud to honour the anniversary of the Moon landing with these impressive pictures captured on our stamps and are grateful to NASA and George Abbey in particular, for their support and assistance in bringing this collection to life."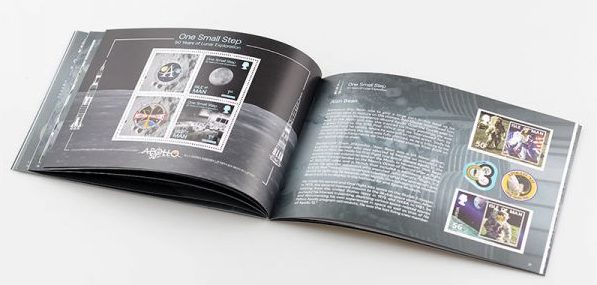 Ben Glazier of Glazier Design said "I was born during the Apollo 11 mission, so the moon landing has been with me all my life. To create a set of stamps to mark such an important event for humanity has a deep personal meaning for me. As humanity moves out into space with planned missions returning to the Moon and then on to Mars, we are honoured to play a small part in this great human expansion."
The 'One Small Step' collection is available as Set and Sheet Set, A5 Sheetlet, Presentation Pack, First Day Cover and a Prestige Booklet from www.iomstamps.com