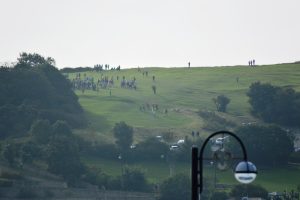 While September might seem an age away sometimes booking things up now in January gets your year of adventuring off to the best start.
So how about this wild weekend festival of adventure in Purbeck in Dorset?
There's climbing, wild swimming, Nordic walking, miles of mountain bike trials and nearly 30 miles of glorious coastline and countryside to run over.
Purbeck on the Dorset coast is actually becoming a favourite destination for those looking for adventure a bit closer to London and the M25. So to recognise this, Jason Haiselden has founded a multi event weekend known as T POW (The Purbeck Outdoor Weekend) from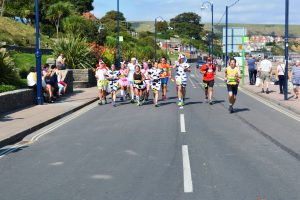 September the 15th to the 17th.
The idea morphed from the hugely successful Purbeck Marathon and last year they held a festival, a 16km race and Nordic Walking on top.
Jason said: "I think people are excited that the area is really accessible, rather than travelling for miles and miles, and anyone who has been here will tell you there is no where quite like it, you can dive, coasteer, hike evensSlack line and kitesurf all in 48 hours. There really is something for everyone, in celebration of the outdoors, and all that Dorset has to offer."
An Ironman style event is being planned for September as well as a climbing festival and a Sunday morning.
We'll be sending one of our writers along, so more on that closer to the time. For now, book up and find out more on the T-POW website.